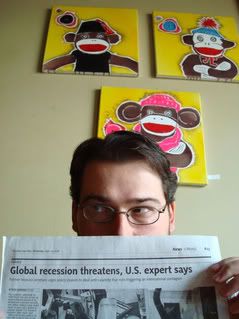 Friend and fellow animal blogger, Eric Michael Johnson of The Primate Diaries, (he likes to blog about Bonobos too!), has had one of his articles nominated for a national science writing contest. The article nominated was selected by the peer-reviewed journal PLoS ONE as the best science article of the month so now he has a chance at a national award, too.  The winning entry will be chosen by evolutionary psychologist Steven Pinker.

To read this article please see Eric site at the journal Nature's online network. The article is called: Male Chauvinist Chimps or the Meat Market of Public Opinion.

Definitely take a moment to vote for the article here! He deserves it!


 

Voting ends June 8.
TrackBack URI for this entry
Subscribe to this comment's feed