Discussion Starter
·
#1
·
Hi all. I'm sorry to announce that I have to adopt out my 4 girls
. I'm hoping to find someone already in the Toronto area or willing to commute to Brampton that will give my girls a great home. Squirt and her 3 daughters are healthy friendly girls that are a little over 2 years old (daughters birthday is August 20th 2005, and the mothers birthday is unknown but approx. 7 months older). The history of their suprise birth can be found in posts by me somewhere here on PT.
We're only asking $50 and I will only let them go to someone who promises that they will keep the girls on their current base diet (vet recommended after the death of their father :down
and a promise to keep in touch for at least the first few weeks. Their current base diet is Oxbow Cavy Cuisine and Oxbow Western Timothy Hay which can be purchased and picked up or mailed from
Flower Town Chinchillas
in Brampton. I will provide the new owner with a list of suitable treats and veggies if they don't already know how to care for degus, and also a list of how to tell the 4 girls apart.
The girls will come with their complete cage and accessories pictured below. (Water Bottle, 4 Food Dishes, 2 Wheels, a few Houses/hideouts, Litter pan) and of course the remainder of their bag of food. Enjoy the pics and please get back to me at
[email protected]
as soon as possible if you are interested. I love my baby girls very much :rubcry: and it's very very hard for me to have give them up so please someone who i can trust will give them the great life they deserve contact me.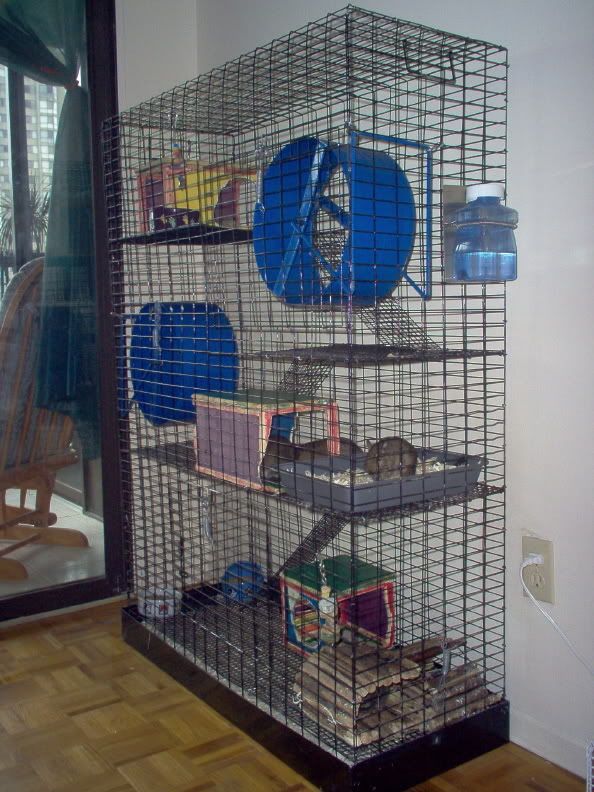 Squirt
Fudge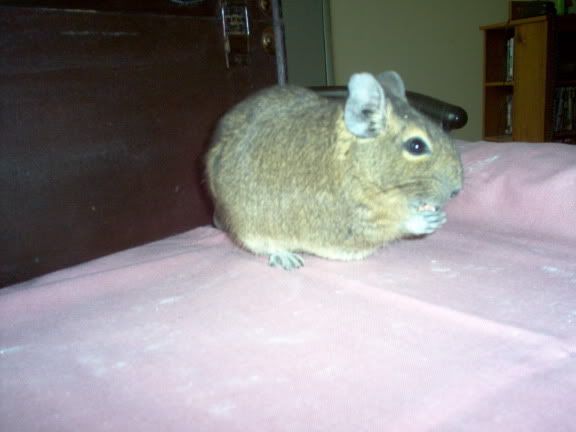 Bubble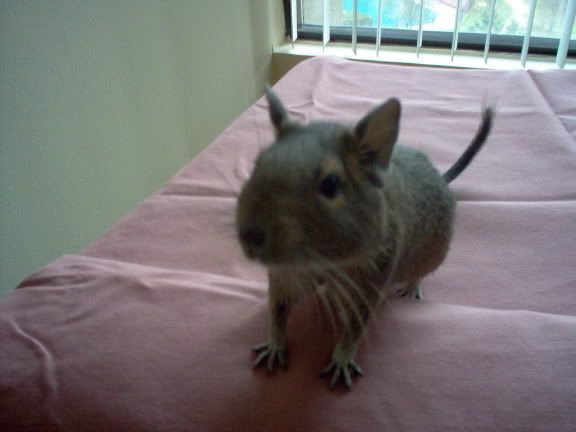 Squeak