Discussion Starter
·
#1
·
I don't post many pictures of my aquariums these days and that's for two reasons:
1.) I have a crappy camera that is now even crappier :lol:.
2.) I lost a bunch of animals (mostly marine fish and coral colonies...plus the whole brackish tank) during an unusual October snow storm. I've lived here for over fifteen years and we've never lost power for more than a few hours partially due to being in a priority zone (fire station is nearby). The times we have lost power were always in summer and the tanks were equipped with battery-powered air pumps just in case. Unfortunately, the Halloween blizzard caused us to lose power for days and the temperatures got very low
. Oxygen levels were good in the tanks but of course water temperature plummeted. I couldn't even leave to go borrow a generator since cables were down all over the roads. Among the animals lost were the Colombian sharks, which we had kept for years
. The oddest survivor was the skunk cleaner shrimp. He basically "froze" in place and started moving once the water warmed up. He survived temperatures down in the 40's F. Amazing. He was the only marine shrimp survivor.
Since some of the tanks were empty/near empty after the storm, there was no point in restarting them since I'm moving at the end of the year. So we're down to four aquariums total (and one of those is more for breeding copepods and quarantine). I especially downgraded my reef aquarium and moved the survivors to a 30 long that my friend gave me. I've restocked a bit but am keeping it simple. I was only going to do soft coral...but...I'm weak :lol:. So I have a few LPS, just no SPS. And I'm trying to avoid non-photosynthetic coral/worms this time but I don't know how long that will last. I do miss my cocoworms and feather dusters...
The new set-up has a mixture of new and old rock which is why it looks a little odd. I had won a bunch of rock online and figured the new tank was a good excuse to use it. I also didn't want to move over certain pieces from the old tank due to hitchhiker crabs (story for another day, I suppose).
Oh, and I don't clean algae
. Unless it's on the front glass. I'm not a fan of the sterile "reef" look, ha. I also have a special fish who needs the algae, which I'll get to later.
First, here are some of my favorite pets...my sexy shrimp. Yes, that's what they're called :lol:. If you saw them dance, you'd know why. I'll get a video sometime. They host in a small frogspawn colony. I plan to get a few more...I just waited a few months after getting the first two in case something ate them.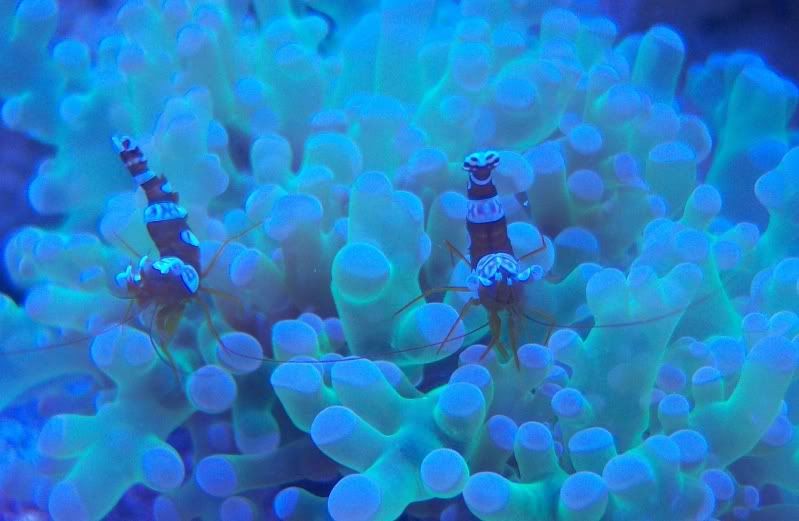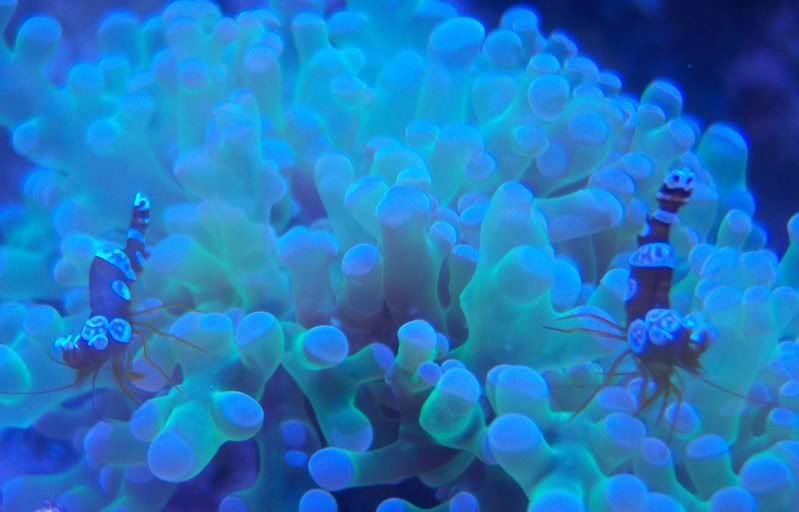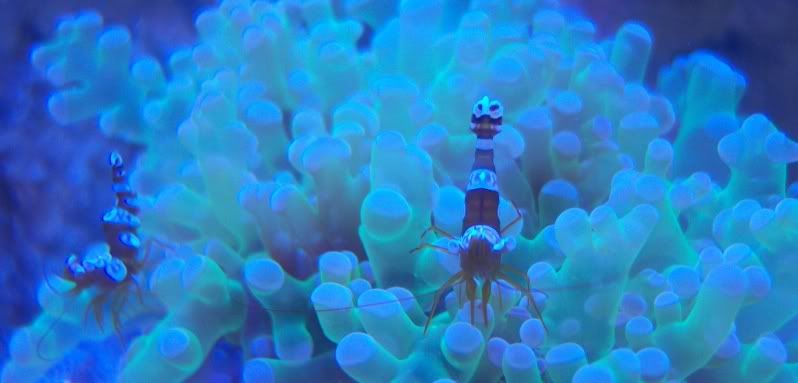 This Watchman Goby drives me insane. He hates cameras and I can never get good pictures of him. I will someday! He's pretty new, only got him a couple months ago.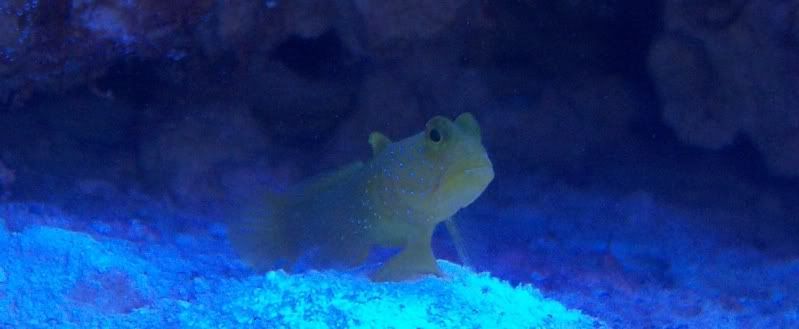 Damselfish and a random polyp colony: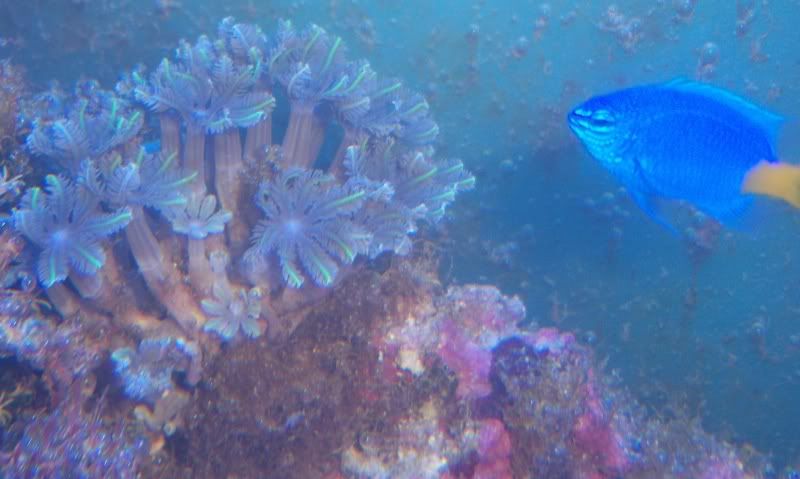 Damsel again (old pic, can't find full size) :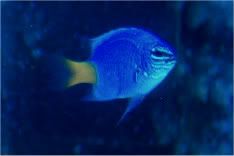 My clownfish has an odd habit of hanging out with whatever fish I'm photographing. Seriously. Evidence: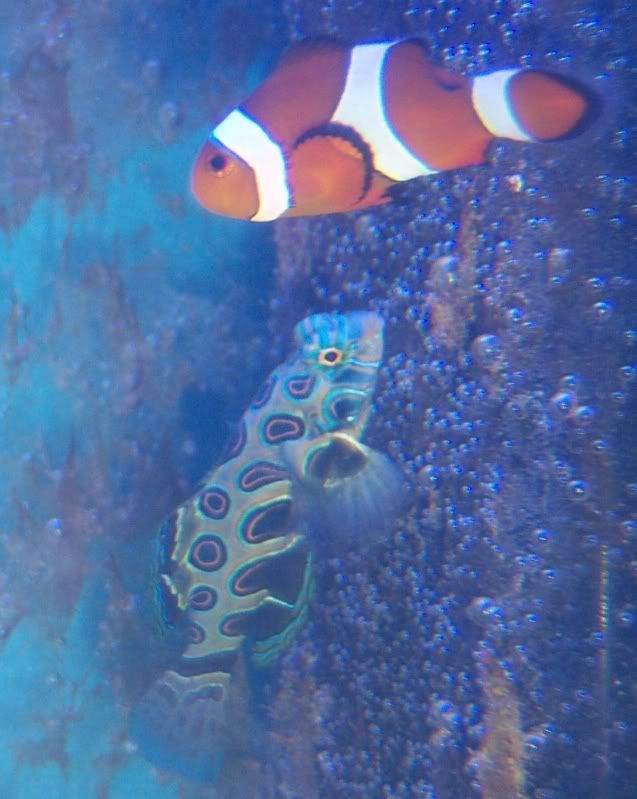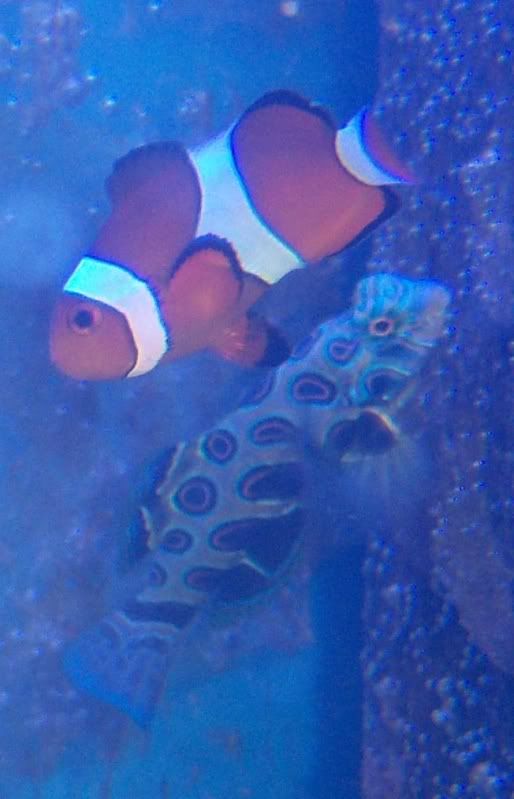 Here he is alone: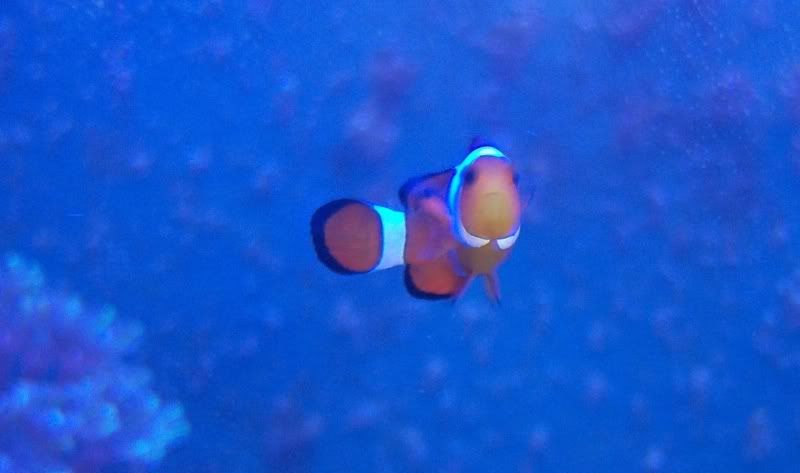 And the mandarin alone: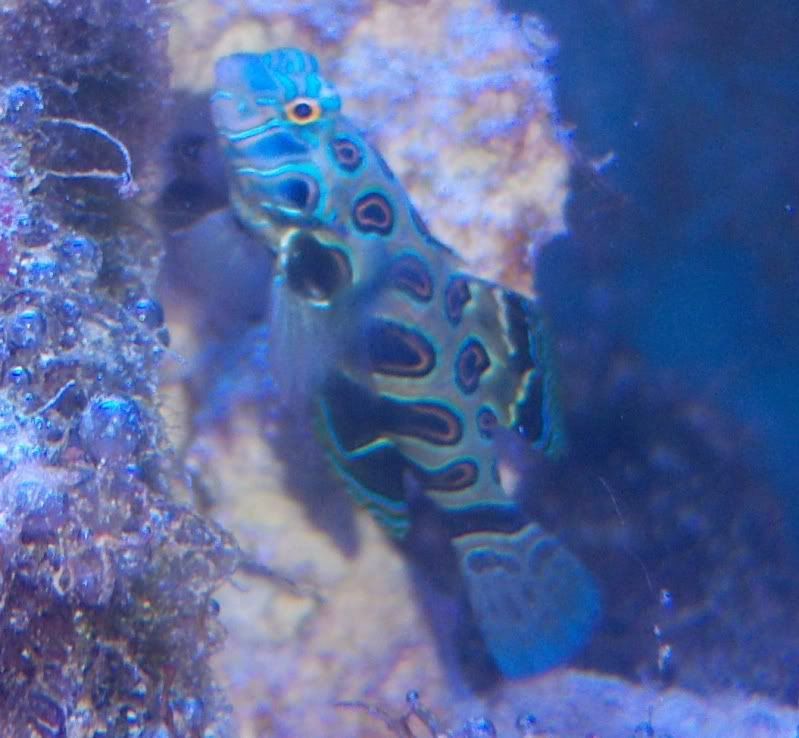 Continued...