Discussion Starter
·
#1
·
Just a quick photo of the day to make you smile. Achilles, who never ever sleeps on his side or back, was snoozing by his water bottle the other day and of course when I saw him, with his little paddle feet up in the air, not moving an inch, and dead still, I freaked and thought he had passed away! I had no idea he was just napping. It scared the crud out of me.
After stroking him to see if he moved, I swear he gave me a look that said, "Sheesh, Mom, I am NOT dead! You are such a drama queen! Now let me go back to sleep, thank you!"
After calming down, I had to grab my camera to get that rare shot of Achilles' big pretty tummy with his lil spots. My sweet love. By that time he had already rolled sort of sideways instead of the alarming feet up the air, belly up position that took away 5 years of my life. Look at those lil curled up ratty toes! I always want to nibble them.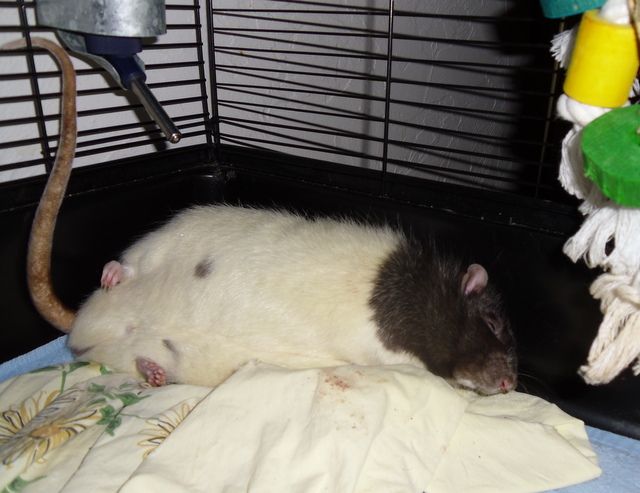 Achilles, the true professional lounger rat. Napping is his specialty, right after eating.