Discussion Starter
·
#1
·
So, I've wanted a bird for about 8 years now. I was going to get a Linnie despite my first choice being a Conure...
Plans changed when a coworker/friend came up to me and asked
"So how bad do you want a parrot?"
".... eight years is a long time."
Turns out her roommate's girlfriend had a Maroon-bellied Conure that she was looking to rehome. Three years ago she rolled her car with him in it. Since she was at the hospital the bird ended up staying at a cops house for a few days. Because of this he absolutely hates her and started plucking like crazy.
So on Friday I brought Squeek home. I immediately corrected the spelling mistake in his name and am debating on naming him Squeakers. I moved him to my huge cage (with proper bar sizing, his previous one had 1 inch!) and added my own toys/perches to it. He aaaadores me (so far) and practically makes love to my neck when he's out, preening my hair into a tangled mess. I gotta say, I thought the bites would be worse! As it stands, I'd rather have him bite me then my rabbit
The cats were all "OMG there a parrot on yer shoulder" but with my persistence they're losing interest. Squeak, unlike the rabbit, is a No Touch At All and he's not allowed on anything because he can't fly.
But, that's not what people want to see! Instead, it's these: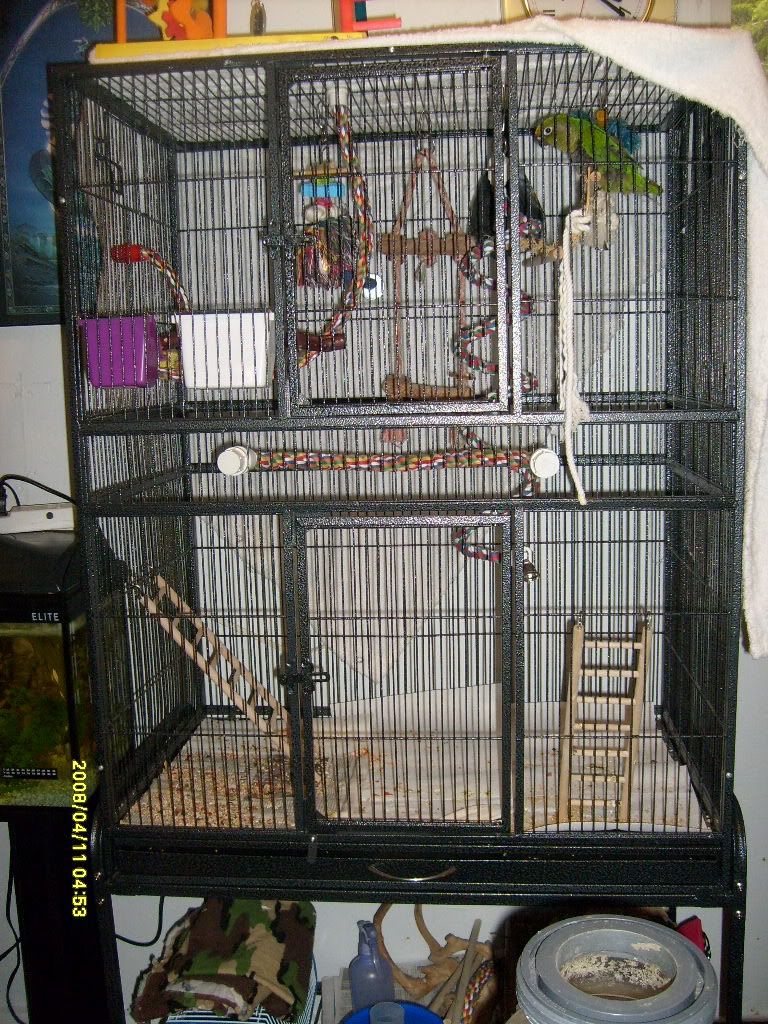 His new, huge cage.
Blurry, but adorable. Super hard taking a picture in the mirror of a bird that's afraid of the camera and is determinedly cuddling as close to yer neck as possible while half covered in preened -messy- hair. :/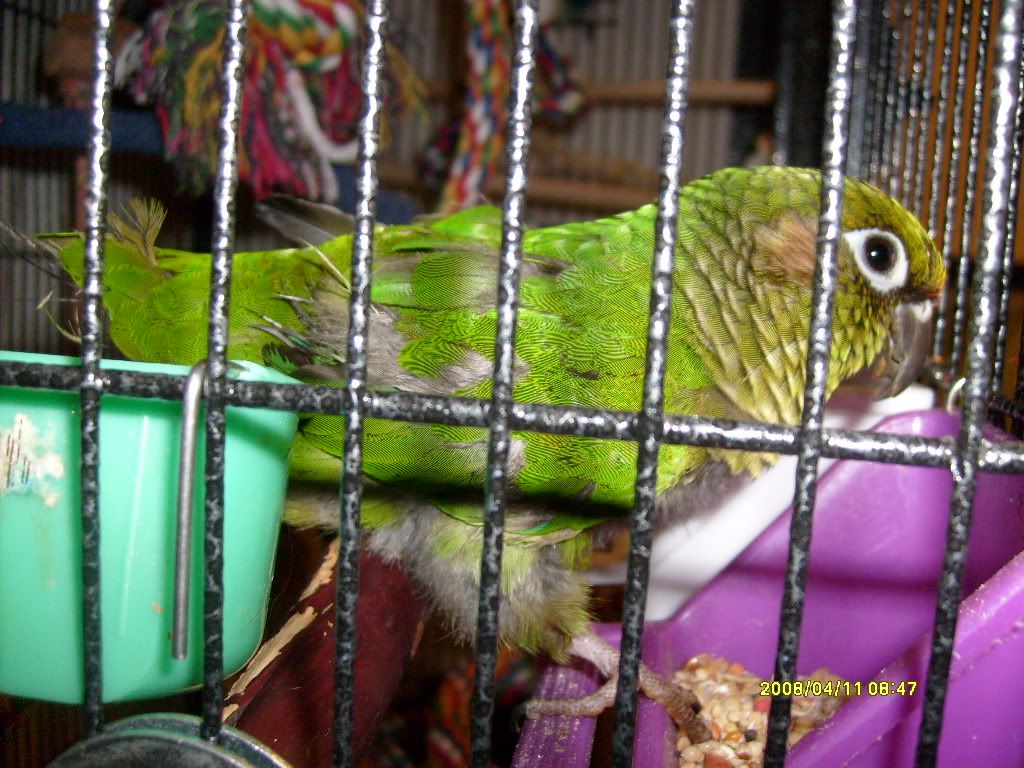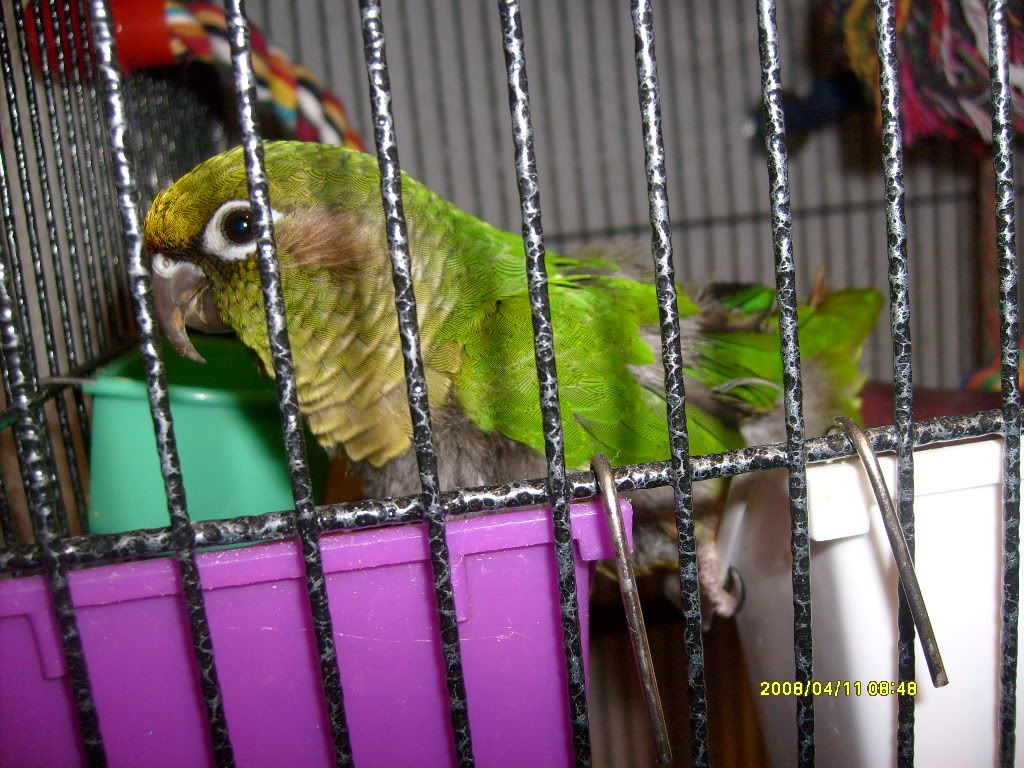 I'm picking some stuff up for his plucking tomorrow. Even if he can't kick the habit I'll still love him in all his fluffy, scruffy glory ^^