Discussion Starter
·
#1
·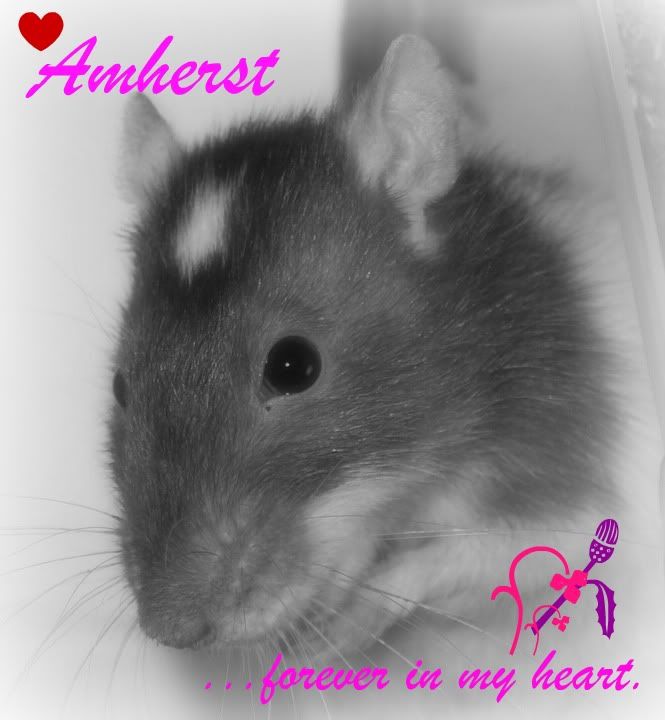 My beautiful girl left this world this morning,quite unexpectedly. She was about 2 yrs old...I got her when she was 1 yr and I had her for a bit more then a year.
She was rehomed to me as a "biter"...but for the time I have had her,she has been nothing but friendly and sweet. She had a bit of rattitude and wanted her own way,but she didn't bite. She would steal food from me or the other rats, start fights with the other girls if she thought they got out of line and she would chew the bars if I was "too slow" in getting her food. She also would try to open the cage and anytime I was close enough to her cage,she would grab at my clothing/hair and try to pull me in. Amherst was a funny rat and I am glad she was in my life,even if it was for a short while.
Amherst was still fairly active and fairly healthy,so it was a surprise to find her gone this morning. What hurts more is I didn't even get to say my goodbyes to her.
But I will always remember her and she will always be in my heart.
R.I.P Amherst.