So today was the annual downtown Christmas parade.It was sunny for abit,but started to snow half way thru.It was also very cold.

I walked in it for my 8th yr with GPAC (Greyhound Pets of Atlantic Canada).I was holding the sign.It was fun,I love walking in the parade and look forward to it each yr.My sisters and mom took my daughter down to watch it.

Here are pictures from it.Not all tho,as I have ALOT.Plus m sister has a bunch still on her camera that she has to send me.

The police horses...they lead the parade every year.There are two of them,named Vince and Townsen.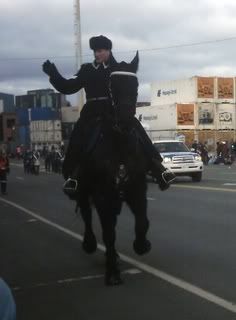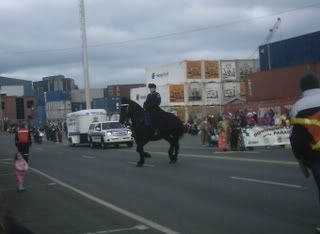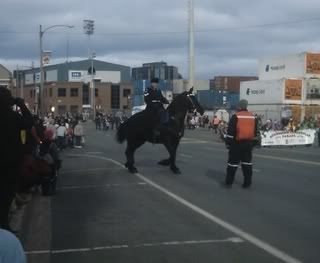 GPAC - I am the one with tha purple pants holding the sign.



Thomas and friends.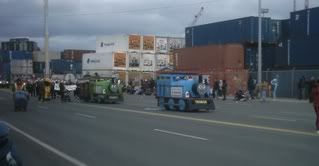 The Shriners "key stone cops".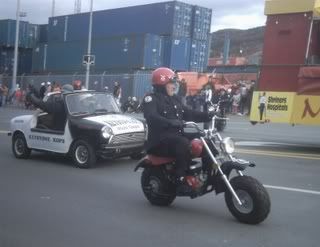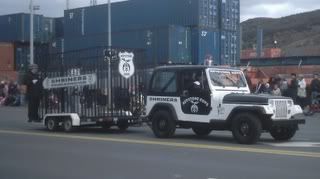 Cute mini Canadian coast guard boat!



More coming...