Discussion Starter
·
#1
·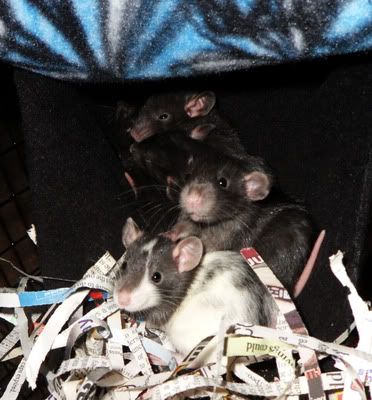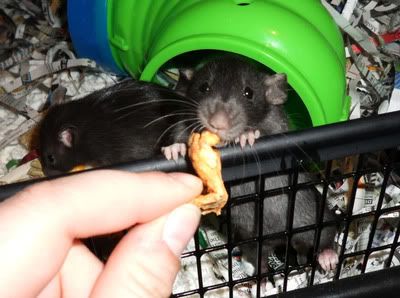 I have nine little rittens, four girls and five boys, born on Christmas Day.
I bought Mama at a pet shop a few weeks back and little did I know, she was very pregnant.
Getting past the initial shock over the fact I now own ten rats, I've fallen in love with each and every one of them.
Knowing full well I cannot care for them all, I have arranged to have the majority of them be surrendered to Star's Rat Rescue in South Dakota come early February.
I will miss them dearly, but I know they will be so happy once they reach their forever homes.
In the mean time, they are a blast! I can't believe how silly and energetic they are! It's been quite an experience to watch them grow up but I hope to never do it again. Ha.
Also, out of curiosity. My friend is taking three of the five little boys to keep as loving pets. My question is, can you tell from such a young age what kind of personality they will have? Or if they have a preference on cage mates so young already? I'd hate for him to take home rivaling brothers. Or should I not even worry because they are in fact related?