Discussion Starter
·
#1
·
Scythe discovered months ago that they had 2 MIA rats in their Petsmart store that must've escaped when they were originally shipped there (2 different shipments). At first it was just one girl who would come out and stare at them, but other people were insistent that there was 2 rats not just one. Their pest control company finally caught them in live traps and #13, and #14 went to live in separate cages in the back room until things could be sorted out for them. The gentler #13 was incredibly shy and needs work, the off and on aggressive #14 needs even more work, so I took them in to see if I could help them out.
I named them after the Joss Whedon vampiress characters especially since #14 was such a blood-letter. The more frightened #13 became Harm(ony), and the braver nippier #14 became Dru(silla).
I called them my feral Petsmart girls and they were both pearl merles hoodies so the employees could be excused for thinking there was only 1 rat.
My first goal was to get these 2 back together ASAP, and that was accomplished quickly
Dru was always Harm's protector
They met Nala and the 3 younger girls and it was a happy thing. Dru really relaxed and stopped nipping. ..well some of the time.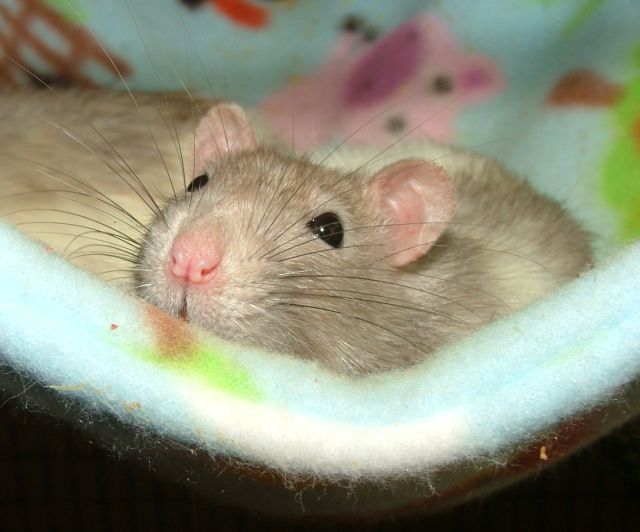 Then this group get their Man, poor neutered Keiran, he knew not what he was getting. LOL…swarmed. They weren't the kindest or gentlest group but they all got along.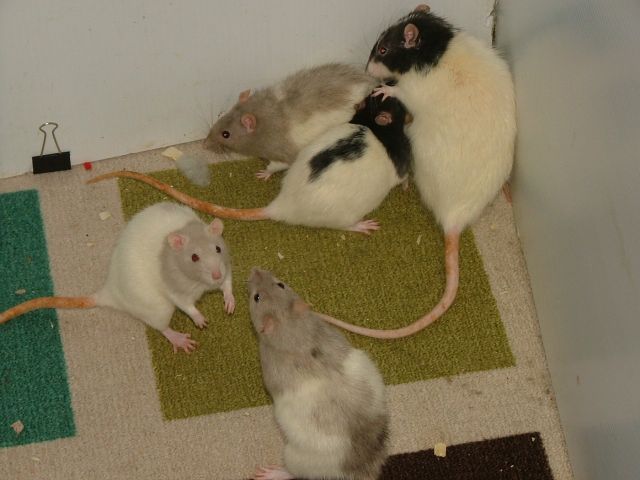 Keiran and Dru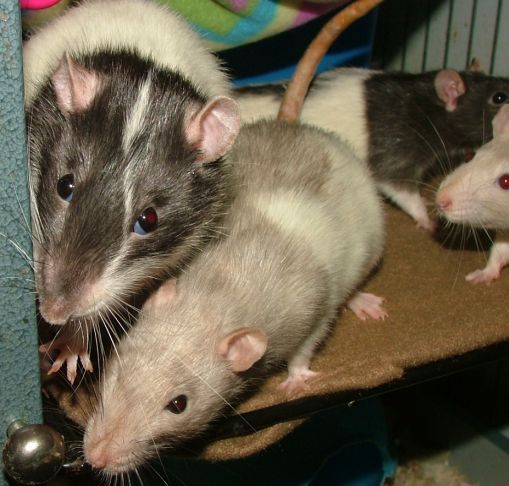 Beautiful Dru at 26 months old
October 1st, we had just lost her sister Harm, and Dru was looking old, but not too old.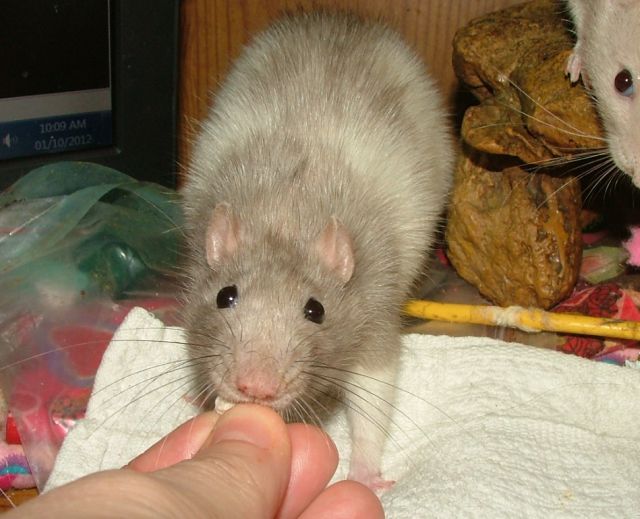 Last week I moved her and Keiran in with Cesar, as the younger girls were not being kind to older and more frail Dru and Keiran. Dru helped Cesar get over his loss of his beloved fat Flower. I found him with her in the top bunkbed often. The past few days I noticed that she was spending more time away from them, and they were happily cuddling in the double decker below. Tonight I found her quietly gone on the top shelf. I must've just missed her passing as well, but that's probably what she wanted, she was a very opinionated lady that I grew to love.