Discussion Starter
·
#1
·
Picture time!!

LOL, as I discovered yesterday, bearded dragons do indeed have a wonderful little imagination. I took Dud out and removed all his things to clean his viv, and I set his basking platform on the ground. As soon as he saw it, he ran over, climbed to the top... and started gaping! He just glared at me like "WHERE DID WARMNESS GO?! It was JUST here a second ago, I swear..."
Isn't that funny that he remembers which decoration he uses for basking, and that he expects it to still be warm?!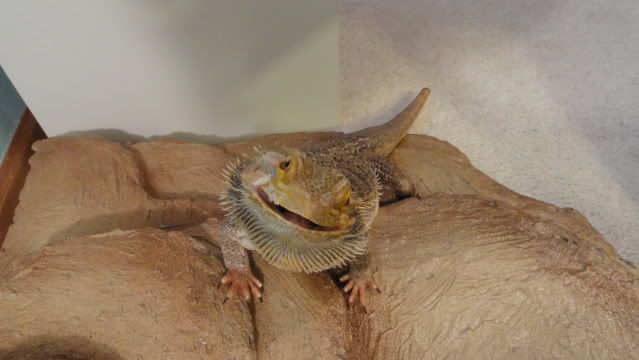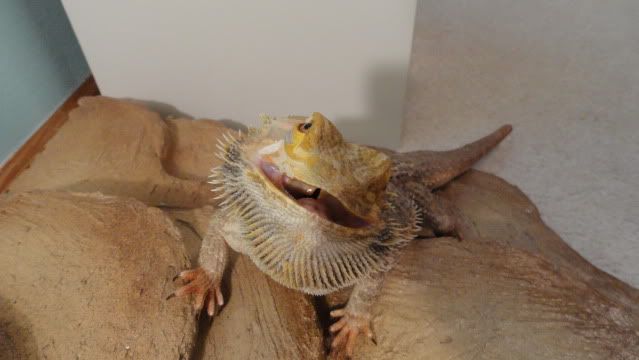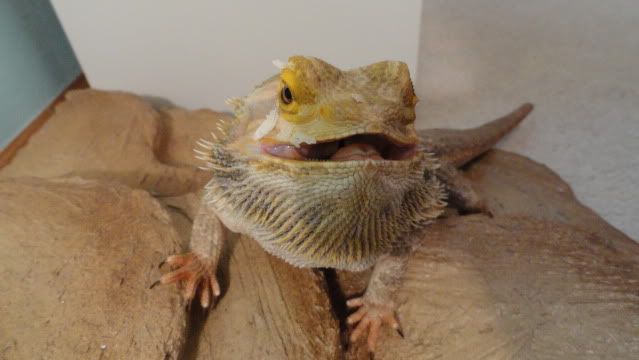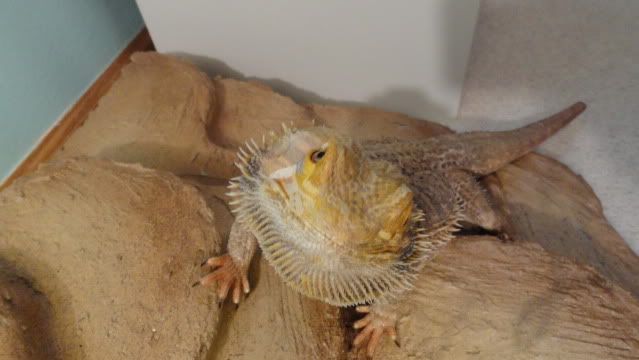 Smudge wants to be a basking beardie too: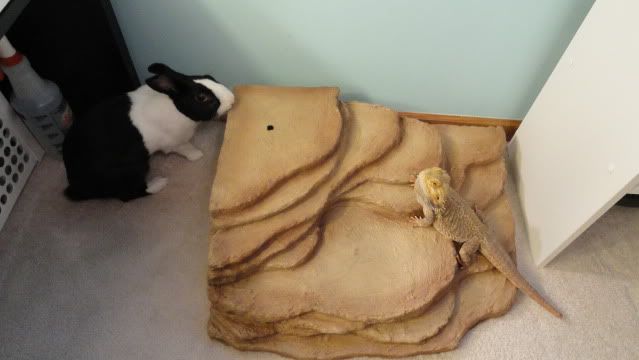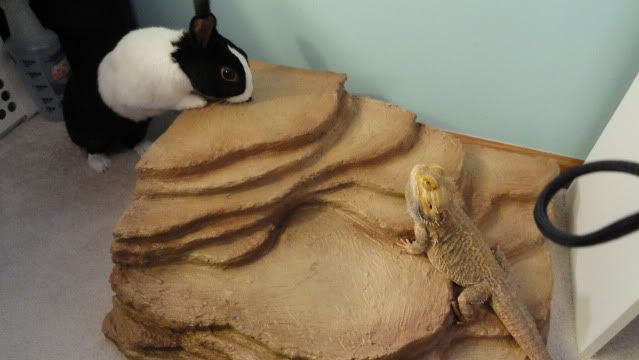 Cuteness! Smudge was very carefully examining Dudley, but Dud was annoyed and hissed at him LOL. He hates being touched excessively.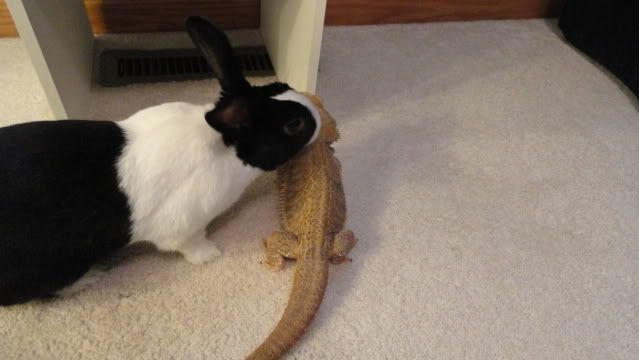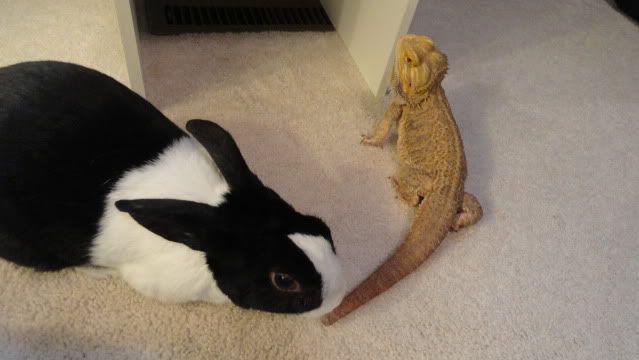 Dudley also got a new "toy"... I digging box! I wanted to give him something safe to dig in, so I decided to try alfalfa pellets. He loves it! And be the looks of it, I won't have to worry about impaction: He ate one that rolled across the floor of his viv, and promptly (dramatically) spat in out and stared at it in disgust for a few seconds before walking away. LOL. I got him a new pan instead of the glass one, but I forgot to take a pic of it.