Yup, it's FINALLY done! I'm pretty proud of it, and it looks rather awesome if I do say so myself! Including the viv itself, the silicone to seal it, and all the new light fixtures, it cost under $120 and it's worth every penny!
I've honestly never seen such a huge change in a pet before when moving them to a new cage. Dudley is SO much happier, it's ridiculous! He is constantly his pretty "happy colors", and he has a pure white belly and beard. Not a single stress mark, which is actually pretty weird since most beardies (especially adults) will go through relocation stress whenever you change anything in their cage, even if you get them a new dish or something. He is still eating well and everything, even ate his salad the say after I moved him it. He has been super active too.
I don't think I'll ever house a beardie in a 40 gallon again, I can see now that it's just too small.



Enough talk, here are some pictures!!







Exploring his new cage! He enjoys climbing up his log to his basking tile, launching himself across the cage, and repeating the process.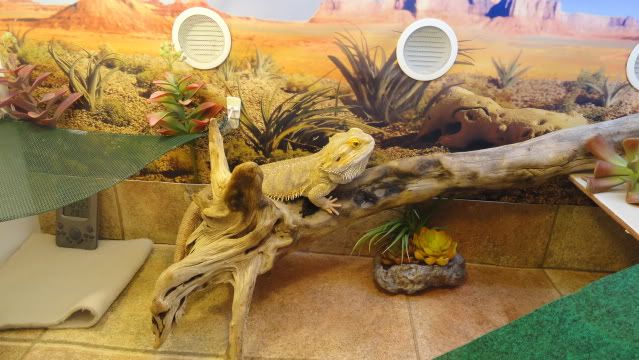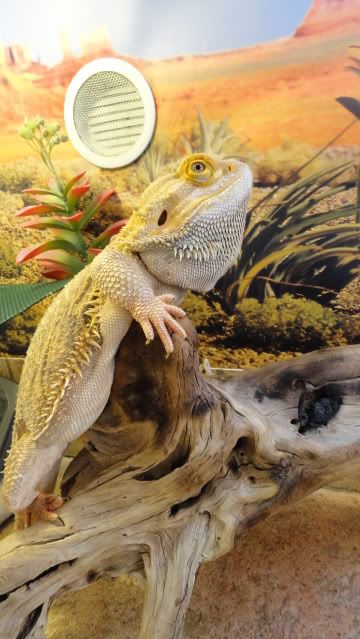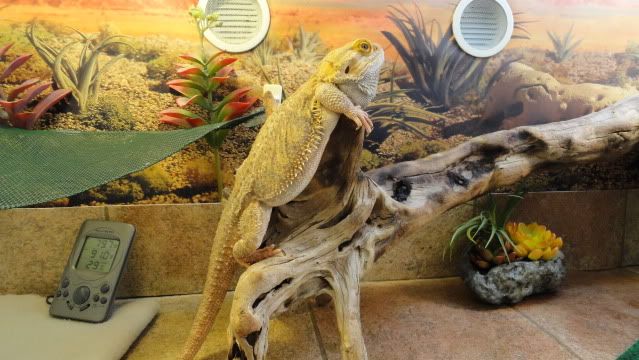 "Go away, I'm tired!"




Creamy white tummy! :heart: (Check out his beardie moobs... Notice how they extend down under his armpits. He's currently dieting, LOL!)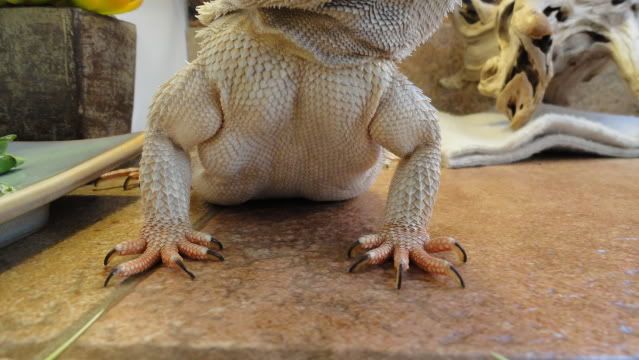 He likes to prop himself up like this and creep on me.




Hehe, beardie kisses!