Thought it was about time I shared pics of this.
I made his basking platform! I'm rather pround of it, but it has its flaws. Today, a superworm managed to crawl into a tiny hole in the sculpture, and never came out... So now I have this lovely dead superworm that will rot within my sculpture for the rest of eternity. Yay.
Since I took these pics, I Velcroed his therm to the wall because he was abusing it, and I got him a cute little desert plant. Petstores are SO overpriced when it comes to plants. You can get the same thing at Micheals for $2. I got one that has 2 little plants "planted" into a realistic looking rock. It was only $4.80 with a coupon!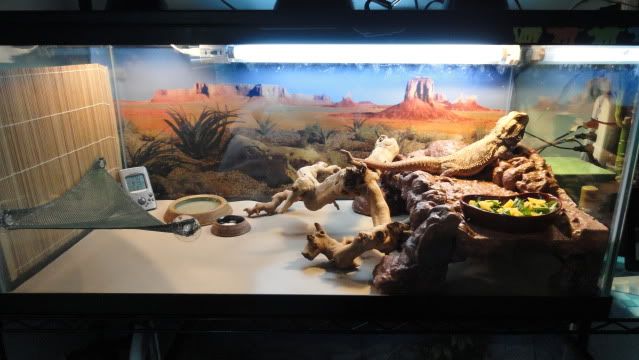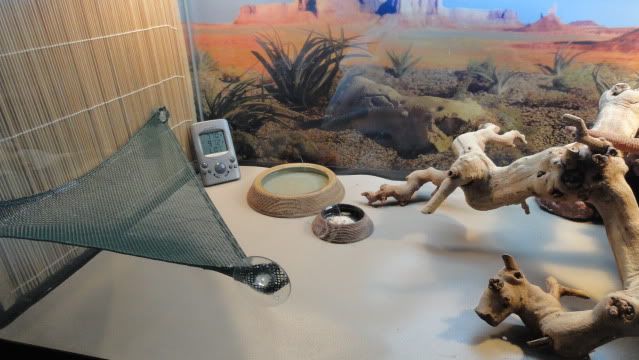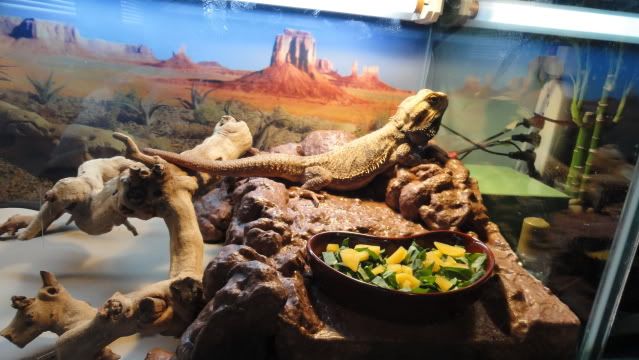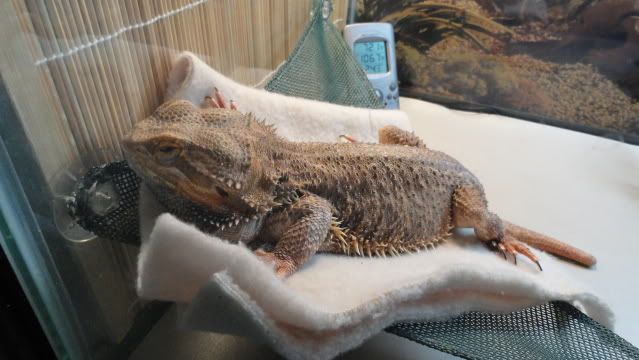 Dudley would also like to share his Man Purse with everyone.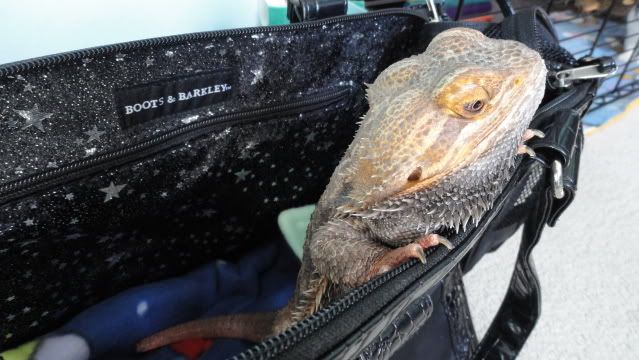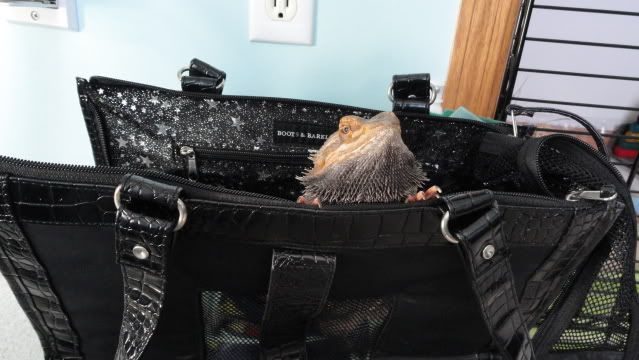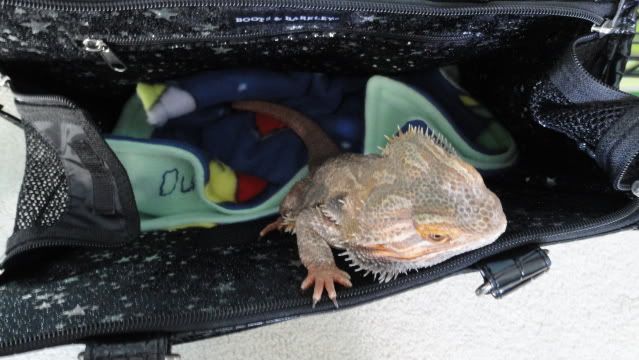 It also happens to be a great place for naps, apparently.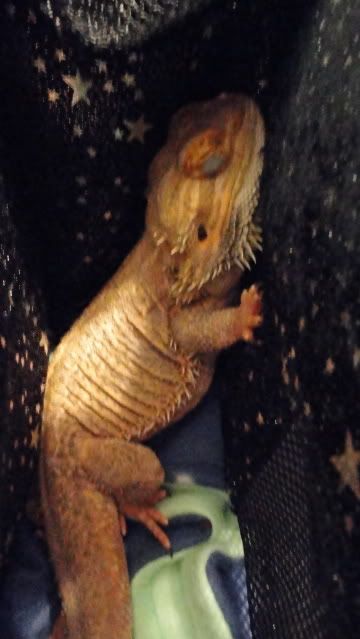 He found a new friend too. Which one isn't like the others? Haha!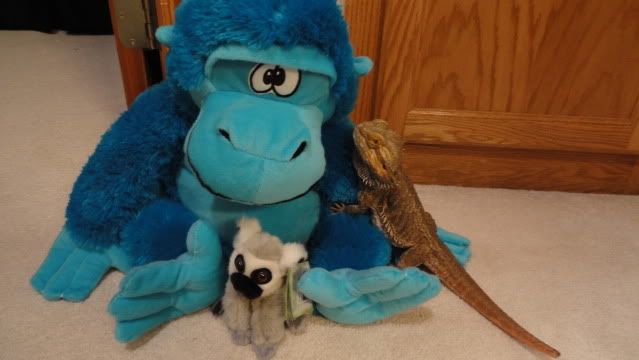 And just though this one was funny!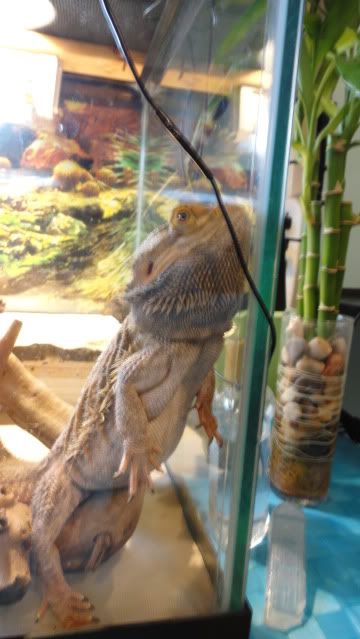 And here is the other rock thing I made, but his viv would be too crowded with both of them in there IMO.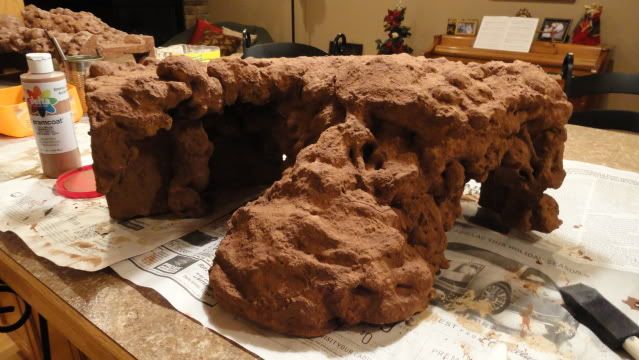 Enjoy!