Discussion Starter
·
#1
·
I just realized that I haven't posted about my foster dogs in quite a while! Last time I posted about Django, a corgi mix. Since then, I've fostered a handful of dogs...
After Django, we got Toto (I think...it's been a while). Toto was one of the best fosters we've ever had. It was obvious he had been very loved at one point...he was friendly, well socialized, house-trained, and even knew some tricks! How he ended up on the streets of Atlanta is anyone's guess.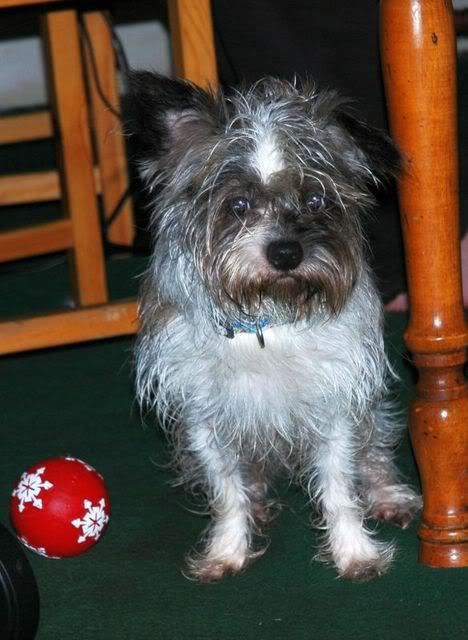 Toto was hard to let go of but he went to the PERFECT home. The couple who adopted him had a few (very spoiled!) dogs already, a ton of space to run around, and they take their dogs everywhere (including vacations).
After him, we got Mojo, another "scruffy" as we call them! He was quiet and sweet, I don't remember him getting into trouble.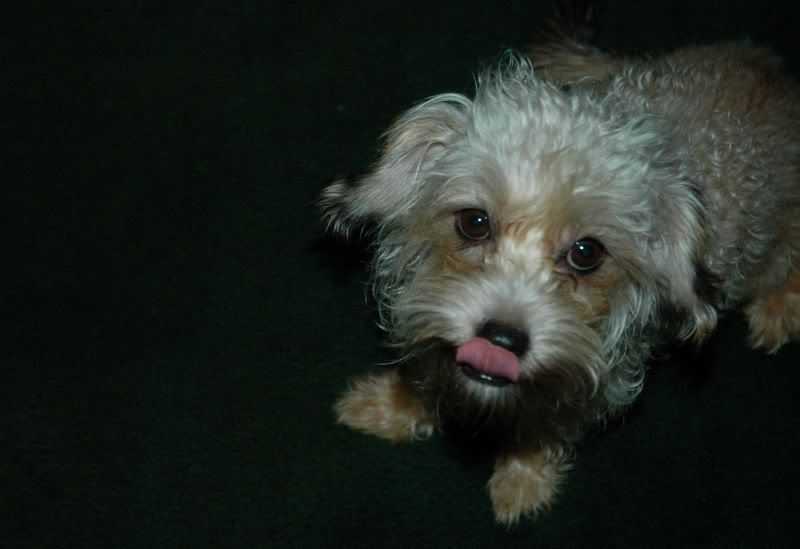 After Mojo went to his forever home, we got Jeanne. Jeanne was one of our most challenging fosters. Like most of the dogs we get, she had been a stray. But unlike most of the dogs, it was obvious she had been on the streets for a while. It didn't seem like she had ever been in a home which lead to some behavioral problems such as house-training difficulties, pulling on the leash, biting, jumping on tables, stealing food, etc. She started to calm down after a while and apparently is doing great in her new home! I'm so glad she settled down.
We took a few weeks off after Jeanne :lol:.
Next, we got Nova, another scruffy (probably some Yorkie in her). She was TINY! And very sweet. She was cuddly and easy to train. I wouldn't have minded keeping her. She found a great home as a spoiled only dog.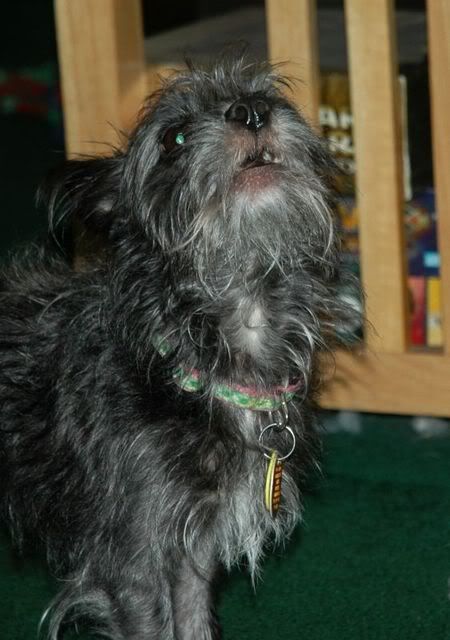 Next we got a miniature dachshund named Popsy. We had her for about a week so we didn't get to know her too well. I mostly remember her wanting to eat the guinea pigs, ha.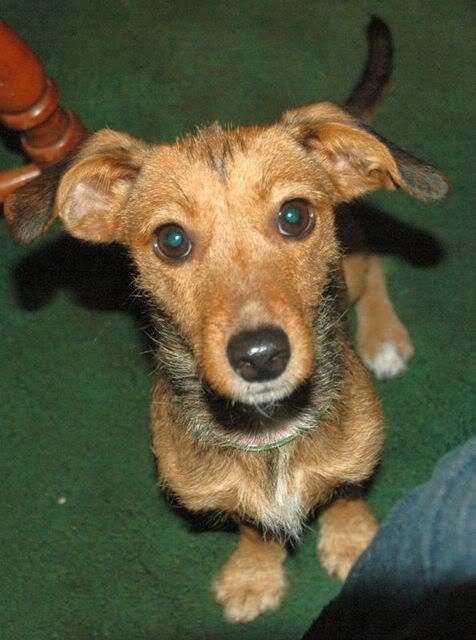 By the time Popsy was adopted it was time for college finals and then holidays. The snow also made it very difficult to walk and house-train new dogs. So we took about two months off and fostered rabbits during that time.
After the rabbits went home, we took on a new foster dog...Pickles. He was AWESOME. Everyone wanted to keep him and it was difficult because we had him for months. He was mellow and well-behaved. He didn't mark, either (most of the males do at first). Animal control picked him up as a stray but found a microchip. Unfortunately, the owners didn't want him back! He had heartworms and was underweight. I can't believe someone would neglect such an amazing dog. I always wonder what happened to his tail...it had been docked.
After Pickles went home, we got Lily. We still have her even though it's been three months. She was found as a skinny stray with infected gums. We also quickly found out that she has multiple allergies and food sensitivities. She's not the easiest dog but she's also rewarding. Lily can be very hyper and mouthy at times but she's a blast to train because she's so focused. I started agility with her about a month and a half ago and she's doing great. She's also gone from not knowing any commands (not even "sit") to learning a dozen tricks. She's gotten very attached to me specifically and it's going to be hard to give her up
.