Discussion Starter
·
#1
·
Frankie and Lia came from a woman who had lost her job and couldn't afford to care for her rats and her son at the same time. Lia was sick again, and she couldn't afford the vet bills so entreated someone to take her in. Enter me. :roll: Frankie was originally Max (already had a Max) and was from a "breeder" LOL
She was a funny, curious monkey right from the start. Fearless.
Especially when I decided to intro the pair to a very scared big boy named Declan. He became Hers right off the bat. Comfy pillow especially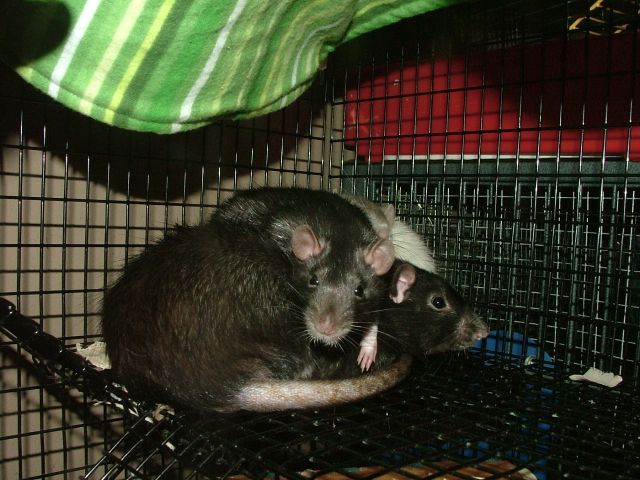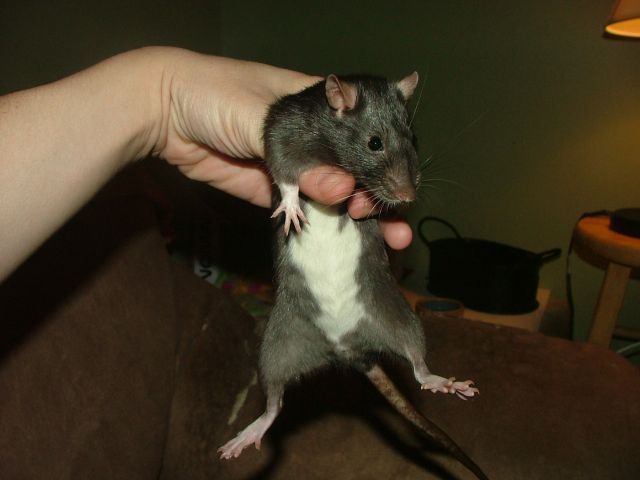 A year later…looks familiar doesn't it?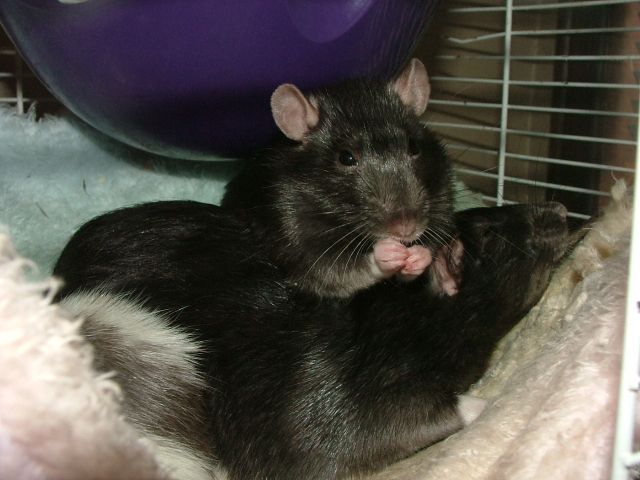 The last family shot with their beloved little Lia before she left us.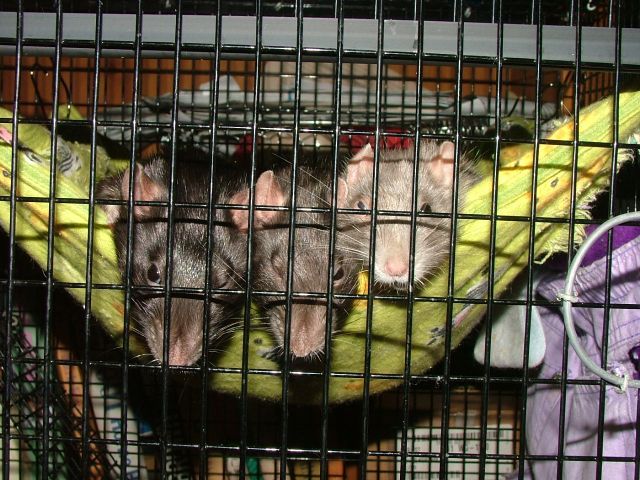 Frankie started exhibiting some weird mannerisms that set off alarm bells, such as the nesting behavior, where she would drag her cagemates by the fur back to the safety of the "nest". Normally this behavior passes in a short time and may come back, but hers went on and got worse until she was chasing her own tail. Still no real symptoms of anything to treat. Then she would be a happy little rat for a week or a month, then the next minute she would decide the hammock must be taken down at all costs and stuffed into the sputnik in the base of the cage. She would chew like a buzzsaw through the hammock, and would even do it while her cagemates were snoozing until they were tumbled out.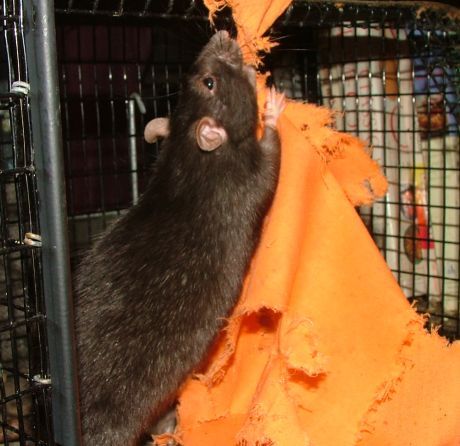 This one passed eventually and hammocks were once again safe. She was moved to the Oldies cage and fit in well there with her new friends.
Frankie comforting Frida after her surgery
Sadly she finally began exhibiting classic symptoms of PT.
She responded well to dex therapy, but this morning I found her gone. Her PT had burst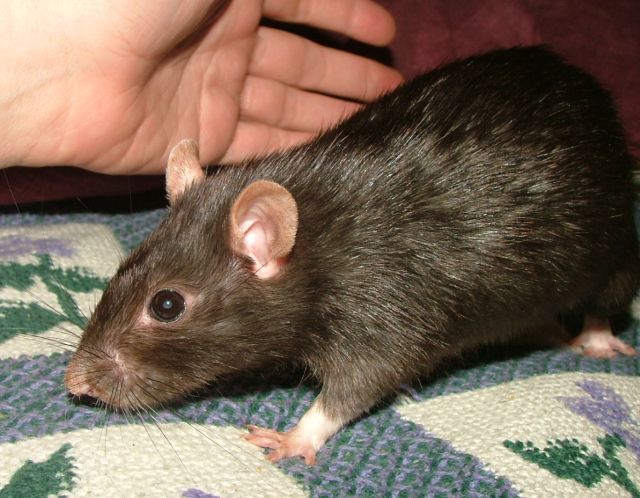 The 3 Musketeers, Frankie, Lia and Delcan are reunited.