Discussion Starter
·
#1
·
Frida was adopted from a woman who had given up on her as a "bad biter". The scary hands went away every time she bit as a young girl so she learned this bad habit and continued it. I took her on at 17 months of age. Her owner couldn't deal with her anymore and had stopped taking her out and interacting with her, so when she arrived, tried it on a bit, and I ignored her and kept patting her, she was very bemused.
Pretending not to like all the pats and stroking.
It was soon after I noticed she had one of those perpetually mucky eyes.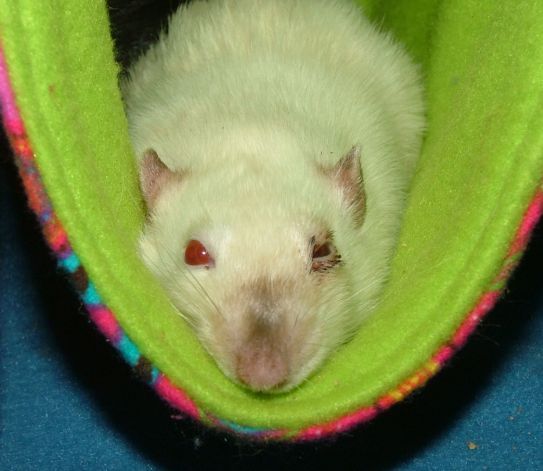 She soon moved in with my big boy Declan and his half-pint girlfriend Frankie, and when everyone got older and feeble I moved them in with the Lilith's group. At this point Frida's occasional nips were becoming a thing of the past. She now loved long stroking sessions.
She came to me with a tumour and unfortunately emergency after emergency happened so her tumour was very large by the time I was able to have it removed.
She spent her recovery night cuddled up to her big man Declan.
Recovering nicely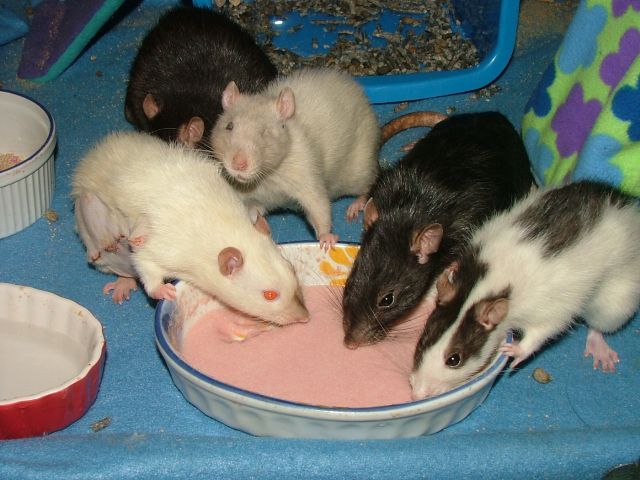 She was a bit of a battleaxe in some respects…she is the one who watched those suspicious new rats that would end up with their family…getting all puffy and following them around making sure they didn't get up to something with her family. She really put the screws to poor Percy, who had been alone for so long and only wanted this feisty girl to be with him. LOL
She sadly developed a bad URI, and also vaginal bleeding. We managed to stop the bleeding with Zithromax, but it never cured it. It came back along with many other nasty things, and I let my lovely lady go today.
She made Percy work hard to be her friend, but I am sure she is cuddled up to him now, happy in a Cozyboat somewhere.