Discussion Starter
·
#1
·
So im having trouble finding names for my gecko boys and thought maybe you guys could give me some suggestions for names
ill tell you a little about them under there pictures.
this one iv been calling none shy guy, hes really active loves to be held, and is definetly the leader in this as the other one wont do anything without this one doing it first to make sure its safe, he loves to be held once hes out of his terrium and is a very curious little guy,he is definetly a dare devil he will run right up to whatever you put in his cage to see what it is. He is a good hunter but the other ones faster, even though they both eat the same amount , this one wags his tail when he sees something he likes, or caught a cricket.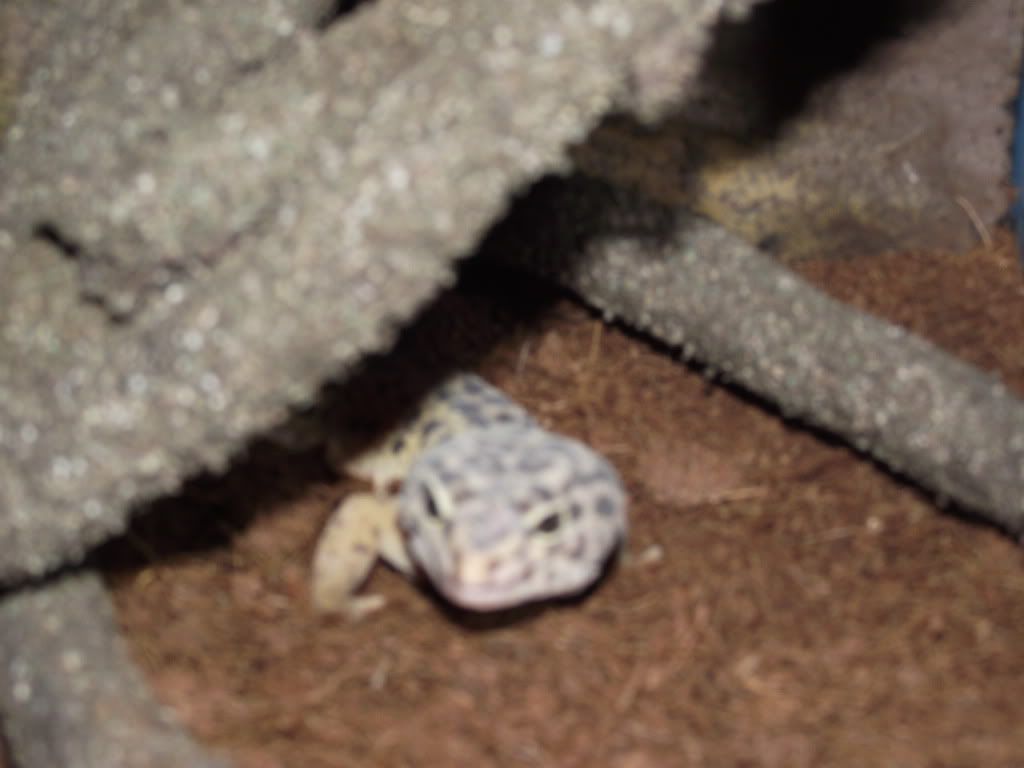 this is shy guy unlike his brother he has a blotch on the end of his nose instead of just a bunch of dots he is very shy and scared easily, he is mostly friendly. hes not very adventurious and always waits for the other one to do something before he does it. kinda like hes saying to the other one, ok u be dumb and try it first and if you dont get hurt then ill fallow :approve: he is definetly very shy and loves to hide and watch from a distance.although he is definetly the greatest hunter between the two and really fast when he sees something he likes.