Well, we went out to give Missy some carrots and pretty much got attacked by the whole gang! Good thing I brought a big bag of carrots. While we were there, my son took some pictures of Missy and me together. Hope you are not sick of us by now.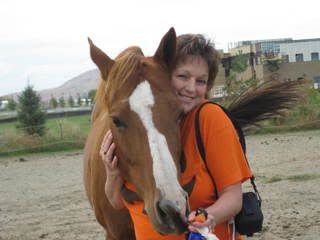 This one is my favorite. I love my horsie!
Gimme my carrot, Mom!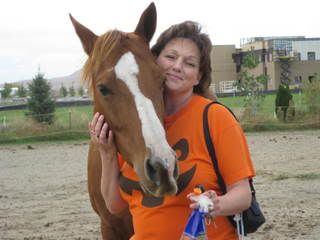 Awwe, more huggies. :yes: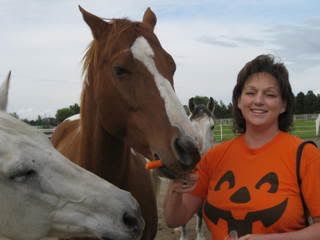 She is one happy horse, see the other horse trying to steal her carrot? Shame shame! There is plenty to go around. Must wait your turn!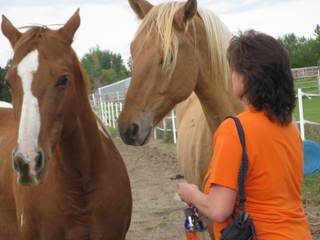 That is Bandit, her friend.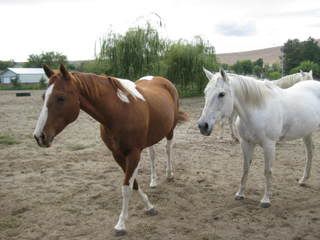 Come back, Mom! More carrots, please!
And a short video, please excuse my son's yelling, he thought Missy was gonna run him over to get the carrots! LOL
htt
p://www.youtube.com/v/WIFRc0wpo1M&hl=en&fs=1
"