Discussion Starter
·
#1
·
So I finally finished it! A lot of stuff was not mentioned in the tutorials...
Like, always put on the door last otherwise it's not stable enough to stand.
Your fingers will be raw and bruised if you don't have pliers for the zip ties.
Sticky vinyl tile is D**n hard to cut and you better do it right the first time otherwise you end up with a lot of cracked tile that you have to duct-tape together.
Don't use S**tboard (My dad calls it that, don't know what it actually is) because it splinters from the drill and has layers of various hardness.
The exacto knife is your most very bestest friend evar.
If you can't block the bunny from the zip-tied panels, don't let the bunny out. Unless you want him to snip all of the ties too short so you have to redo the entire wall.
Make sure your screwdriver for the wheels is of good quality and the bit you use is not slightly too small for the screwhead and strips halfway through, resulting in hammer pounding, more screwing, and a lot of swearing. And, eventually, duct-tape.
Make sure the wheels are at least two inches from the edges otherwise your drill can't go through and you have to abandon two holes for the base.
Vinyl tiles will peel when exposed to the vibrations of a drill too close to a seam.
But despite everything I persevered. And this is the result!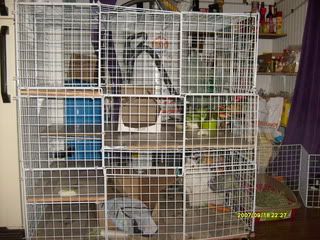 And for some pictures of Hamm inside and out of his new home: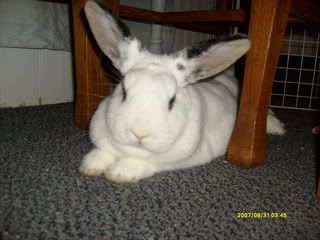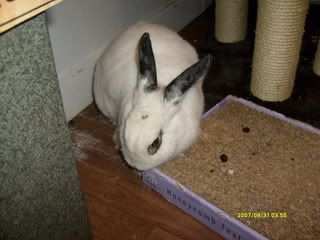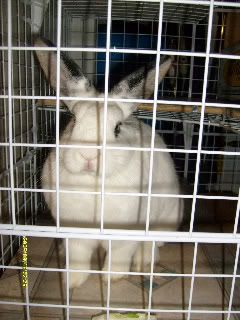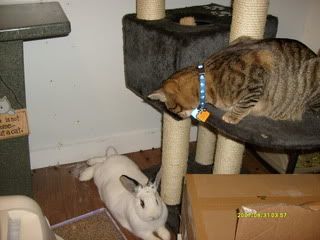 Hmmm, some of my pics are not showing the editing...