Discussion Starter
·
#1
·
I'm Kimber and my family consists of my (human) daughter, Kayla, who is almost seven...and the furries! I have two dogs, Tucker (a yorkie) and Riley (a long-hair chihuahua). I have two ferrets, Sierra and Fable. I also have two sugar gliders, Timothy and Amelia. I have a fancy mousery, so far only the adults have names; Sebastian, Ginger, Penelope, Sophie, Daffodil and Thom. I am also slowly assuming responsibility for Cleo, the kitten, but I haven't fully made that transition yet. She lives with us, but I think my mom is keeping her when we move. I don't want to get too attached, and kitty litter boxes drive me NUTS! haha
I am looking to add a prairie dog or pair to the family, but wishful thinking, right?
Here are a few pictures of my family...the ones I have on this computer. I'll update later with pics of everyone else!
Tucker (who is not your typical yorkie at 7 lbs & under...he weighs 22 lbs.)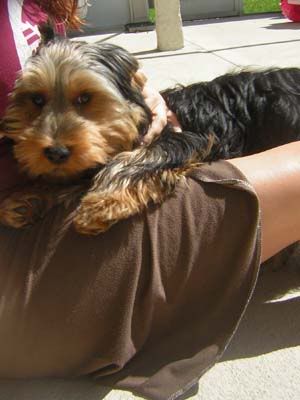 Riley
Timothy and Amelia telling secrets!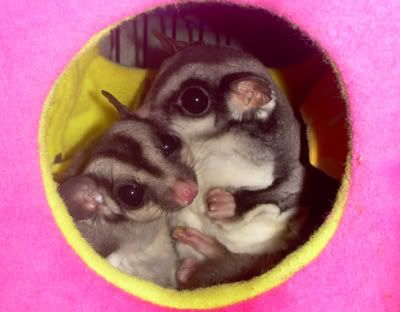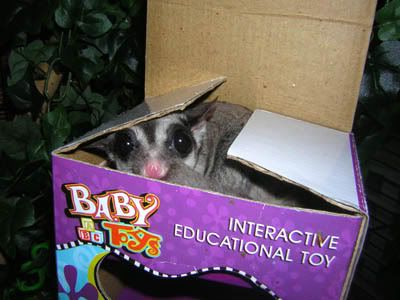 Some of my meeece pups from my last litter! I'm keeping these
This buck is GORGEOUS, he comes up to me anytime he sees the camera out. He knows he's handsome!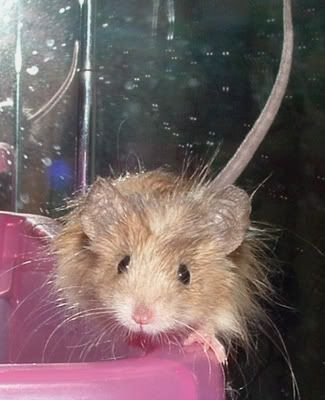 This is his sister, I'm crazy about their coat and color.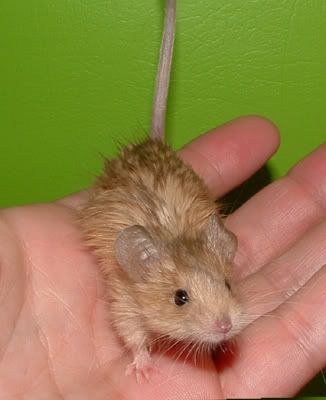 I'd be here for daaaaays if you asked me to show you more pictures! I hope those aren't too big, or too many. I'll link 'em if they are.
I grew up on a dairy farm, but once my parents divorced my dad worked at a zoo in South Carolina and later came to run his own wildlife rehabilitation center and horse farm (with Paso Fino and Peruvian Pasos mainly). At any given time we had baby tiger cubs, bobcats, llamas, miniature horses, bats, new world monkeys, and everything in between that were being rescued and either fostered, rehabilitated or adopted permanently by my dad. My mom was a huge animal lover, as well...but she always clung more to the domestic side of things with cats, dogs and rabbits...although, we did have a wild turkey once.
I have kept various animals over the years, being an only child it was a great way to belong to a "family." I work with chimpanzees at a sanctuary here in South Florida, and I'm also working on my Master's in Animal Science/Biology (my third degree; what can I say...I love school). I am making steps to moving to Nashville by next winter at THE latest, but this summer at earliest. I eventually would like to run my own small exotic rescue, as I've had a sugar glider and fancy rat rescue in the past. I will eventually add a pair of miniature horses to the family when we have a bit of land in Nashville.
I have written you all a story, and now I shall go hide.
I seem to like my creatures in pairs...oddly enough, I'm not a Gemini. (I'm Aquarius, haha) For the most part, having two of everything makes sure the other one has companionship of their own species, without having a clan. I could easily have six of everything...trust me! I'm sure I'm not alone on that one.
One last thing, I'm a member of several other forums (for sugar gliders, fancy mice, yorkies, ferrets, etc) but decided to join this one since it's budding and has all the pet forums combined. It's a good idea!