Discussion Starter
·
#1
·
I want to get upset with my area shelters but I know they are doing their best with their limited staff.
Pepi, the maine **** kitten was adopted. She is still on their website, petfinder, and petharbor but I contacted the foster agency (I guess you could call it, they are a "friends of" type shelter) and they said she was gone. I have yet to hear if my application was approved for Surrey. It would be ok but we were willing to travel quite far to see everyone. It would be even more of a bummer if I went down and was denied.
Saturday I'm taking off to Petsmart to meet this guy. If he gets adopted, well I don't care. I don't see my bad luck as a curse in these situations because it means lives are spared.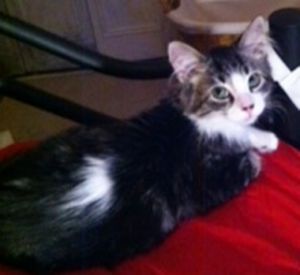 I'd like at least one BIG OL cat lol. Seriously.
I have also considered this guy. Small but man aren't his eyes gorgeous?
Also I am considering a stray that someone found on Craigslist. Not a shelter cat but without females, there wouldn't be so many kittens in the shelter. One less queen running around is one less litter homeless or on the street.
Will keep you guys updated. Have also started plans for the cat habitat which is connected to the main house with loads of levels and a waterfall for drinking.