Discussion Starter
·
#1
·
I went on Sunday on a long trip to pick up 2 "medium" boys. They were bought along with 8 other small babies 3 weeks ago to be fed to the husband's snakes, but the wife fell in love with the black and white hooded boy, since he was soo friendly and handleable. She named him Contagion. Then she found him a friend and named him Dusty. She was very happy I was not going to feed these 2 rats to another animal and actually came with her husband to drop them off.
Unfortunately Contagion was a girl. A 7-8 week old girl who weighs 142 grams, with the solid feeling belly and little bulges on the side that make rescuers worry. And of course Dusty was a boy. HOW do you not miss the torpedoes??
So teeny Contagion (renamed Sage) and I are off to see my vet on Thursday morning to see if she's well enough (URI on top of it) and big enough to handle an e-spay. Poor little lass.
The boy Dusty is the pretty one, he should be the girl. he's actually the lightest smeeze I have ever seen.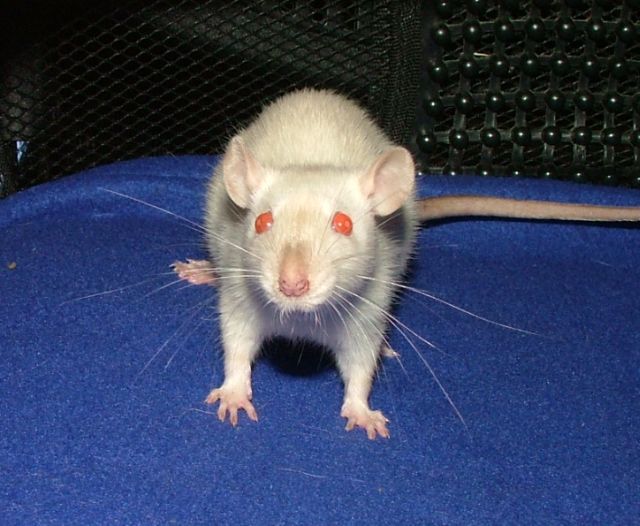 He was very shy, but is settling in well, and actually likes to lie in my arms as I pat him, looking up at me
Contagion now Sage was described as having a neurological issue, like Tourettes...yeah she was sick. :
Sneezing, bracing herself, shaking her front paws then grooming her stuffy nose.
I took pics of her with a 3 week old boy so you could see how tiny she really is...you can see the baby fur on both of their heads.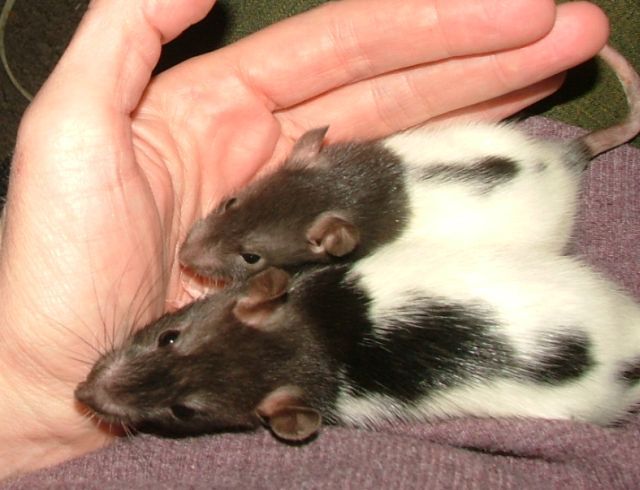 and this morning I got the Belly Pics...sigh. :-\ It's in my vet's hands on Thursday I guess.
Here she is swallowing, after another bout of congested sneezing
Rearing on command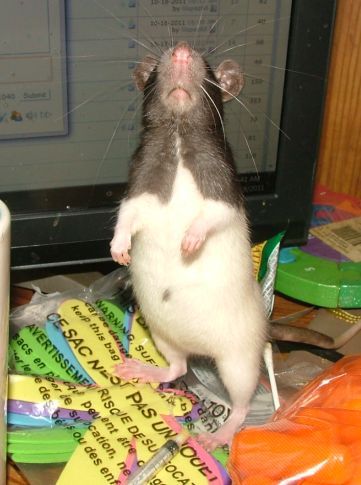 Stealing my coffee