Discussion Starter
·
#1
·
Well my sister called me today and tells me she saved 6 kittens from death this morning... Apparently the previous owner was seen at the park (by my nephew and his friends) drowning his cat and her kittens because he couldn't keep them anymore. He had them in a squirrel trap and was putting them in the lake. :mad2::mad2: The mother sadly was already dead, but my nephew and his friends managed to get the kittens from him after calling the police.
As far as I know the guy was arrested, don't know what is going to happen to him. I think he is mentally challenged or something, I don't know what would make someone think that that was the ONLY way to get rid of their animals...
Anyways, here's some pictures of the little girl that we decided to keep. We've been wanting a cat for a while, but haven't seen any at the local shelter that we could take, because we have dogs, and rats and snakes and turtles, etc that the cat would have to get along with, so a kitten just seemed right and this little girl had a rough start. She's approximately 6 -7 weeks old.
We named her Jill. The color in the first few pics is weird... my camera was on the wrong setting lol.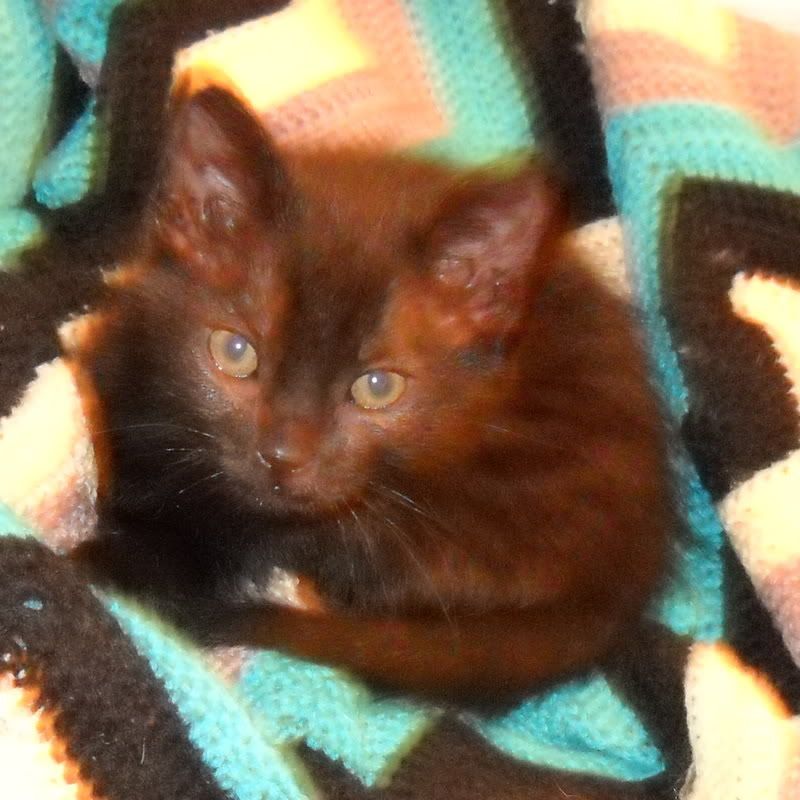 I'll get some more exciting pictures tomorrow, she's had a rough day and just wants to cuddle up in her blankie and purr.