Discussion Starter
·
#1
·
Admiring himself!!!!!!!!! :rofl: We have this mirror that was above our fireplace at the other house. Well, we never hung it up, so here it sits, propped up against the wall, and the little bean bag is in front of it. Well check this out! He sits there and stares at himself, it's so funny!! LOL! The mirror is all smudged up, too, from his nose!!

Hey!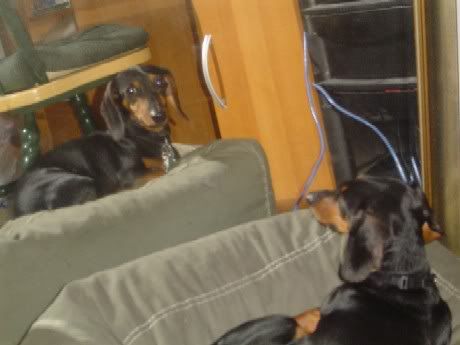 I know I'm cute!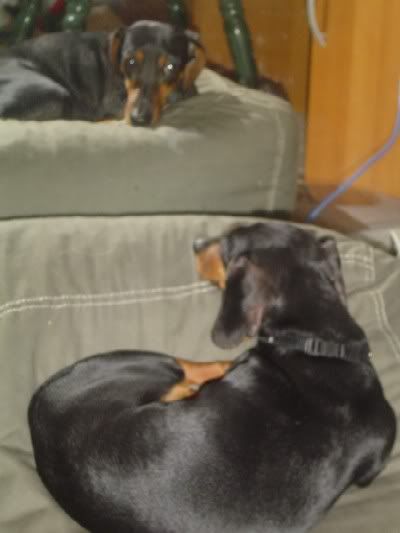 Ok and here is Penny, she was doing it earlier, but she heard me get the camera and looked at me! haha!
I don't know how I manage the tongue shots! I guess she didn't want her picture taken! lol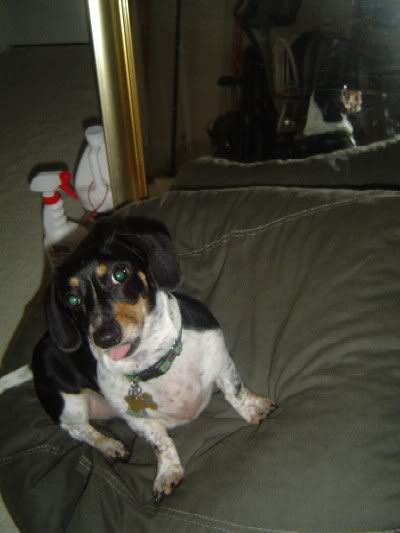 And one of Jazzy on the beanbag too!