Discussion Starter
·
#1
·
Dude's newest friend came home a few weeks ago. My daughter named her Daisy and she is a cutie. Dude took to her right away... she is very calm just like he is. She is a broken black just like Pip was only Pip was a Mini Rex. Daisy is a Holland Lop just like Dude. Here are a few pics...
This was taken the first nite when we were introducing her to Dude in the bath tub.
This was taken outside... she was 8 weeks old when we got her.
My daughter took this action shot. Daisy leaps thru the grass like a deer....... she looks so funny!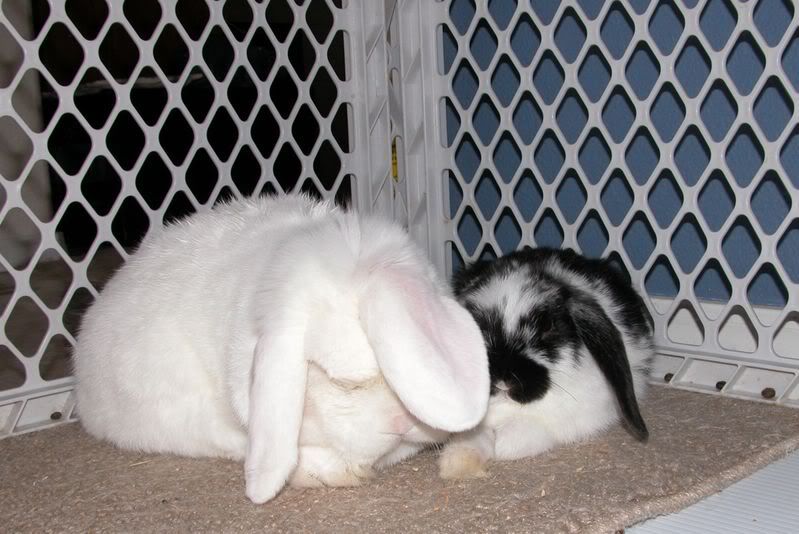 And here are the cuddle bunnies...
Dude is so much happier since we brought her home. Poor guy has had to deal with loss twice, first with Pip and then Ruby. I hope Daisy stays a while. If Pip and Ruby did pass because of grooming Dude, the super shedder.... I feel that I now have the shedding under control. The horse grooming stone has worked wonders. I also found those papaya tablets so hopefully that should help too!
Turns out that Daisy is show quality. We wanted the calmest bunny the breeder had and she happened to be it. My daughter is going to show her at the fair in August. She has been working on posing her every nite.