Discussion Starter
·
#1
·
I picked up some new bunnies this weekend. They belonged to my friend Brenda for about 3 and a half years, but since she's been leaving them at home with her parents while she's at school, her parents seem to have finally put their foot down and told her she has to get someone else to take the responsibility. So I volunteered.
Since we live pretty close together when we're home, she'll be over to visit them as often as she likes.
They are sibling bunnies who have lived together in the same cage their whole lives. I feel kind of bad about Brenda having to leave them with her parents, because they hardly ever let the poor things run around and mostly just left them in the cage. I'm pretty accustomed to letting rabbits have the run of the house, since my old housemate had a fairly well-trained flop-ear at our house a couple of years ago. So they've now taken over a room in my parents' basement, but it took them nearly 45 minutes to venture out the open door of the cage, and they really don't like to be touched, even just petting. I'm hoping I can win their trust and change that.
This is James: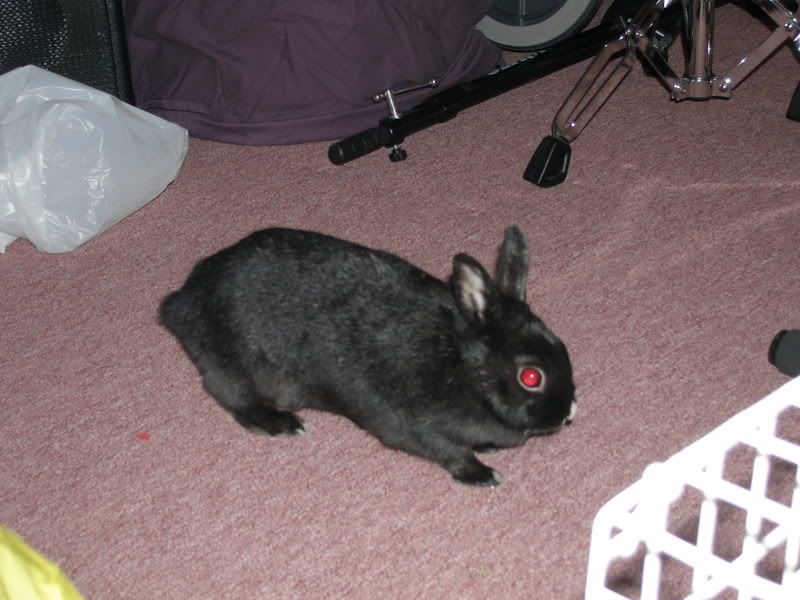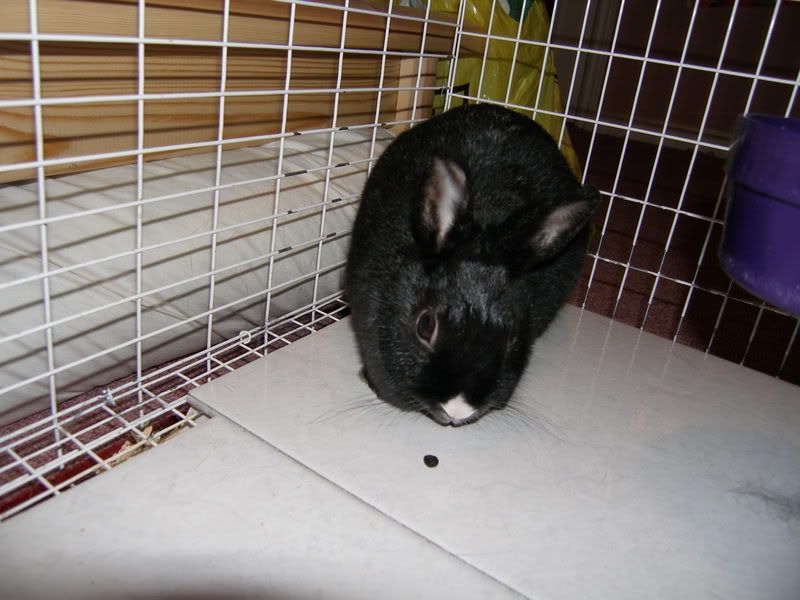 And this is Matt: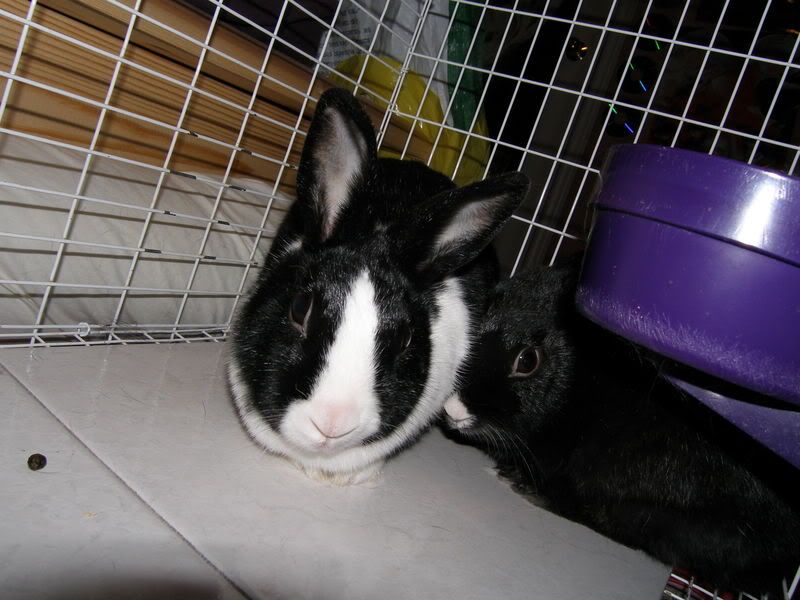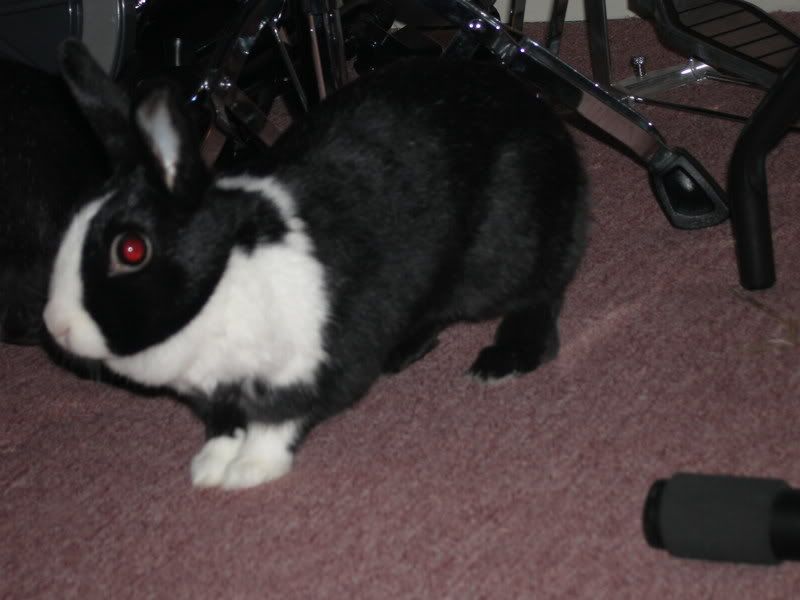 James is very camera-shy, so I got more pictures of Matt.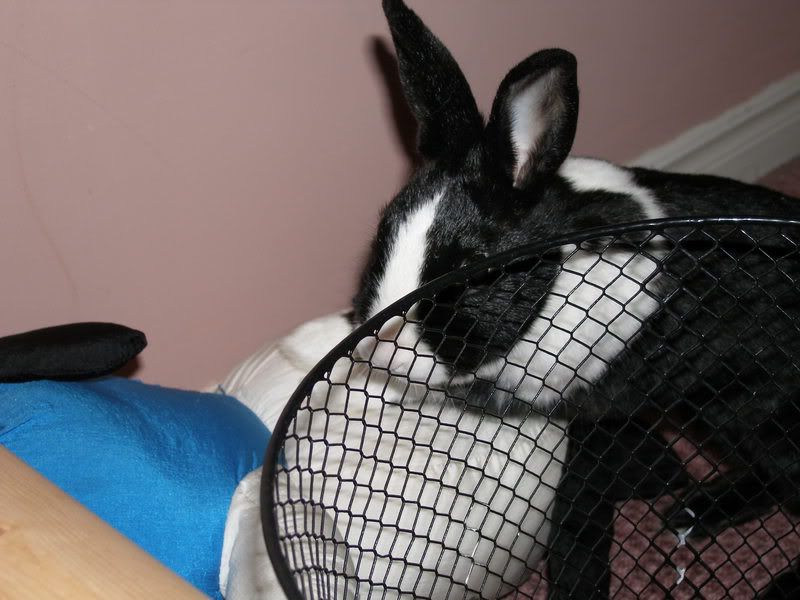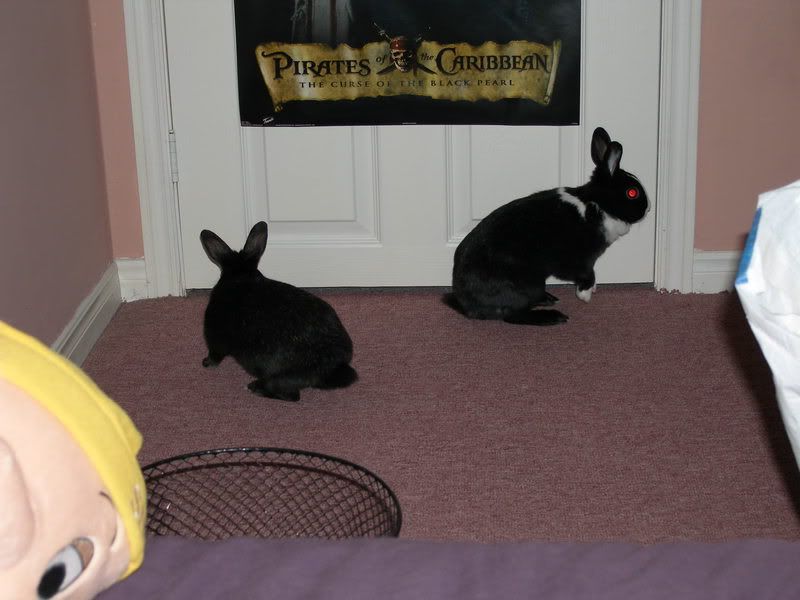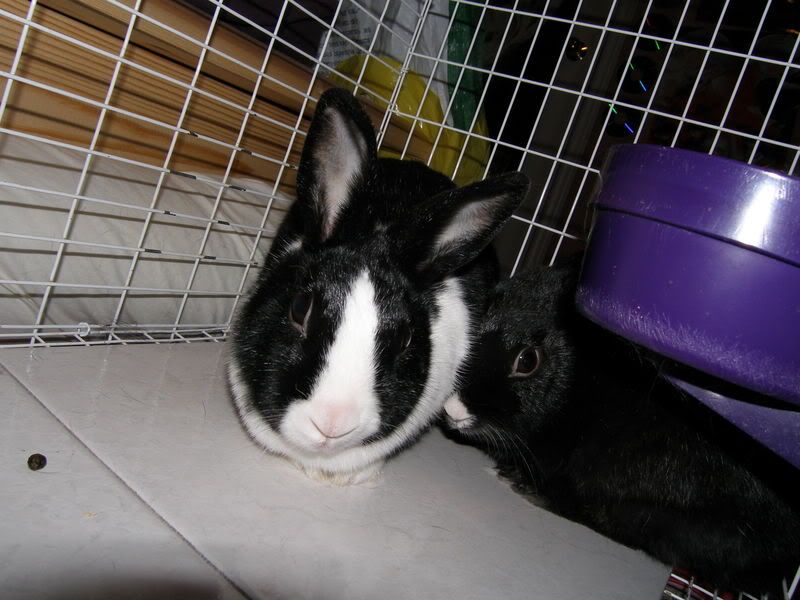 There's some junk on the floor (pieces of my sister's old drumkit), but it's mostly clean. The room used to be a practice space for her high school band.
I'm pleasantly surprised to find that they're not pooping as much as my old housemate's bunny, and know they have to go back to their cage to pee on the pine shavings. The only difficult part is getting both of them back into the cage! Jamesy REALLY hates being picked up, but now that he's been allowed to roam free for a few hours, he also doesn't like getting back into the cage, even though Matt's easy enough. (Matt was also the easiest to get into the carrier when I was bringing them home!) I usually have to chase James around the room until I finally get him, squirming, back into the cage. If I leave the cage door open, Matt will go in, and I can chase James back in, but then Matt will have hopped out and they just switch places and I end up chasing Matt back in. lol
James also makes these really adorable wheeze noises and then thumps the floor with his back feet as he runs around. And he tends to leap into the air and kick and then just go nuts running in circles. Really don't think they got out much before. =/