Some one dropped off their leopard gecko to be adopted out at the pet store I work at. He is 15 years old, was living on calcium sand, had no humid hide, and he hide a bright white basking light for his warm side (That hurts their eyes). He had a ton of retained shed stuck in his eye too.
He broke my heart, and after LOTS of convincing my parents finally agreed to let me adopt him!


So I dumped out all of the sand, cleaned out his tank really well, gave him a new hide that he actually fits in and a humid hide, and used a ceramic heater instead of the basking light. I bought him some nice new dishes today too, since his old water dish was covered in sand stains and complete with algae. I wanted to take a "before" picture, but I had to get rid of the sand before I brought him home LOL... Here are the "after" pictures though!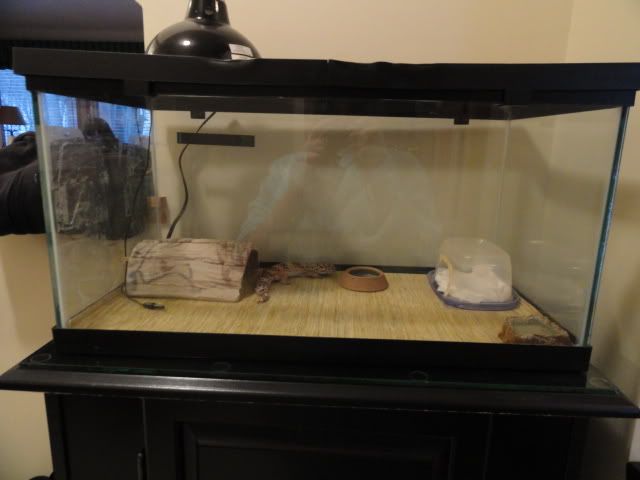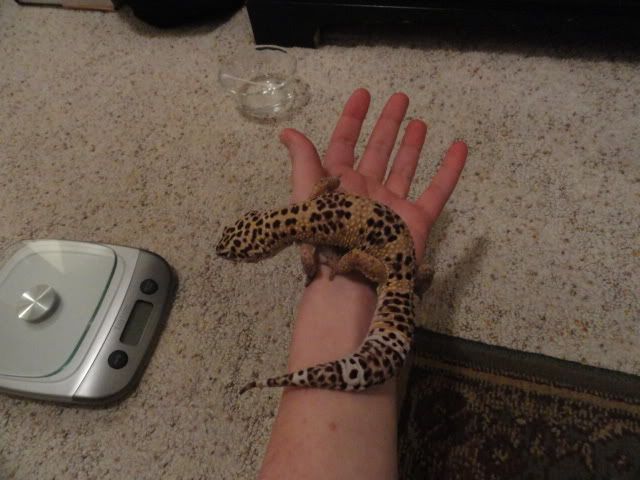 He's actually pretty chunky!




His bad eye. I put some water on it and the crap softened up enough that he could open it, but once he was back in his viv it dried up again. If I can't fix it myself over the weekend, I'll call the vet to see if I can get him some ointment. Does anyone know of something I can put on his eye to help him?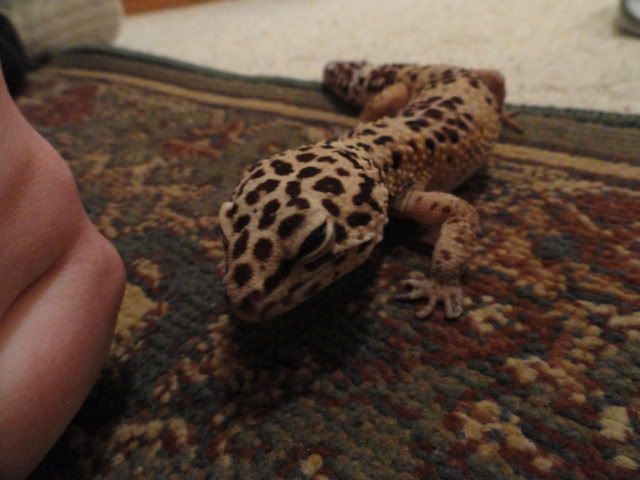 Whatcha lookin' at??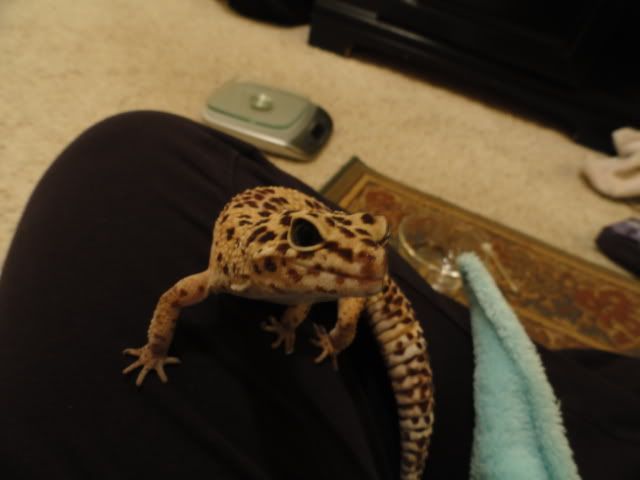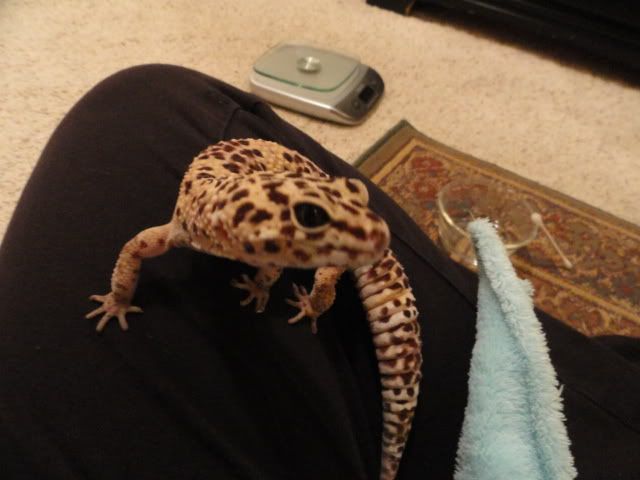 Discovering his new wormie dish: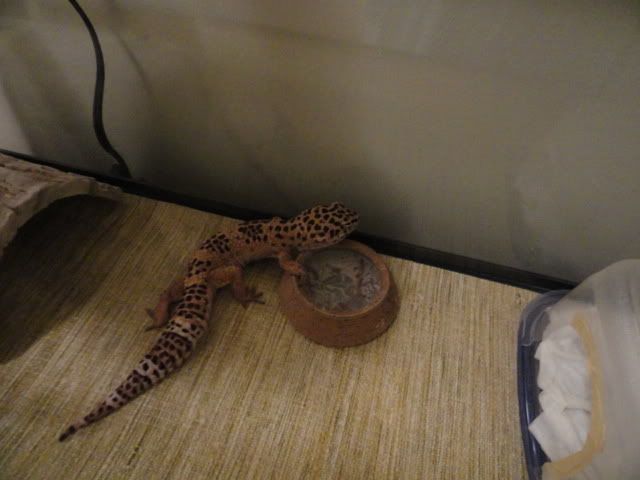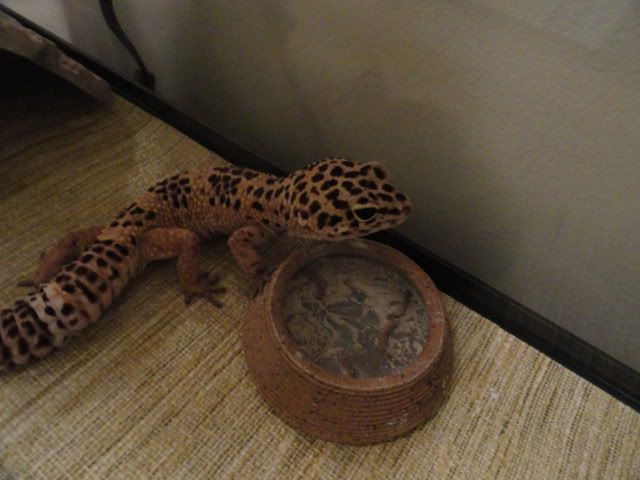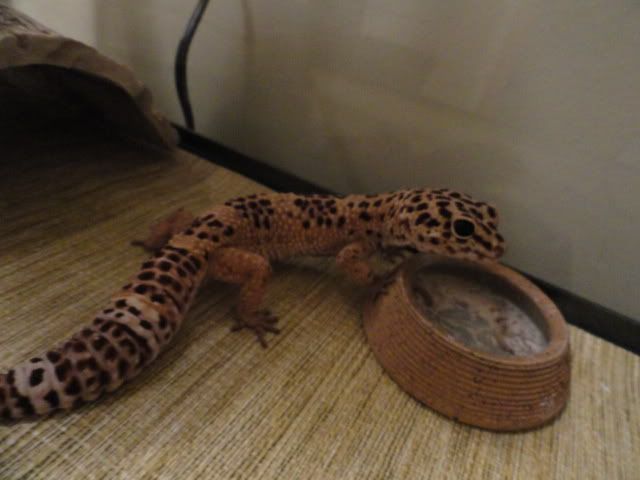 So far, he is incredibly sweet and friendly. I don't understand how someone could get rid of him! He was very patient with me when I was wetting his eye, and trying to get the retained shed off his fingers. I tried feeding him a little roach, but it kept hiding under him and he was getting really confused. He happily ate it out of my fingers though! Later when I was peeling off the mass amount of tape that is stuck to the side of his tank for some reason, he ran right over to me and stared at me... He must have figured out that me = food.



And he needs a name! I really like Stanley, but I'm still thinking. Other possible names are Captain Jack (His eye looks piratey!), Sheldon, Kody, or Quincey. Any other ideas?


And here are a few of Stella. I can't leave her out!


Why is this empty? FOOD. NOW.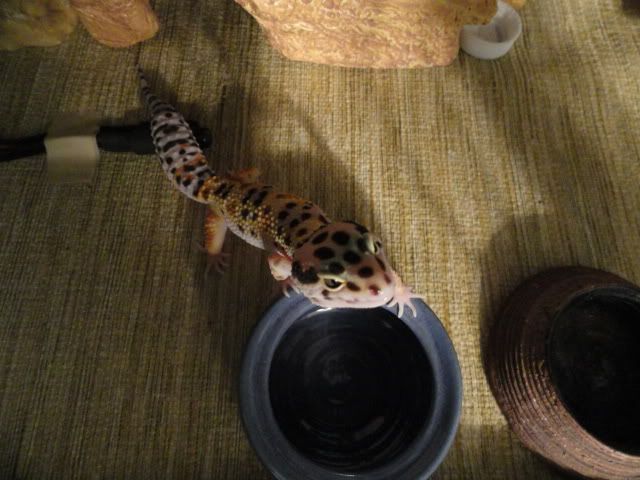 Roaches or mealies? I can't decide, so I MUST be in two dishes at once.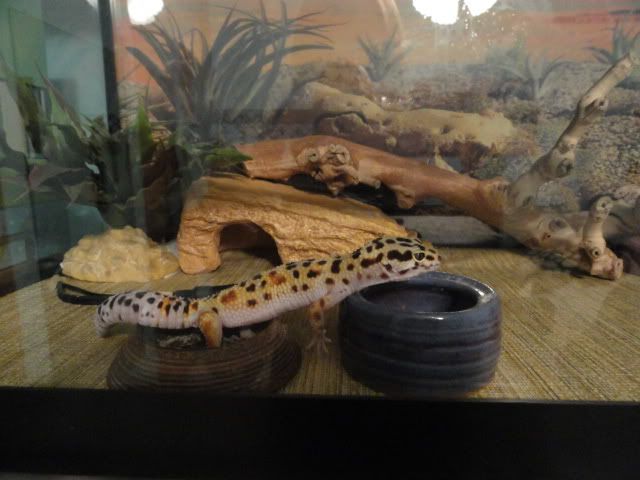 Just randomly chillin'.