Discussion Starter
·
#1
·
Finally I am able to show of my angels!
(I'm such a proud mama XD)
This is Katie. A Shetland sheep dog, husky mix. She is blind, has diabetes and has something wrong with her nose. (Vet is trying to find out why.) She is a real sweetie, very behaved, and loves sleeping. She is 8 years old and is the sweetest dog you will every meet. She has a huge heart and I am thinking about taking her to a child hospital or a retirement home. She is very fluffy! I brushed her before this picture! But you can't even TELL...Gah..I love fluffy dogs, but they are so annoying to brush.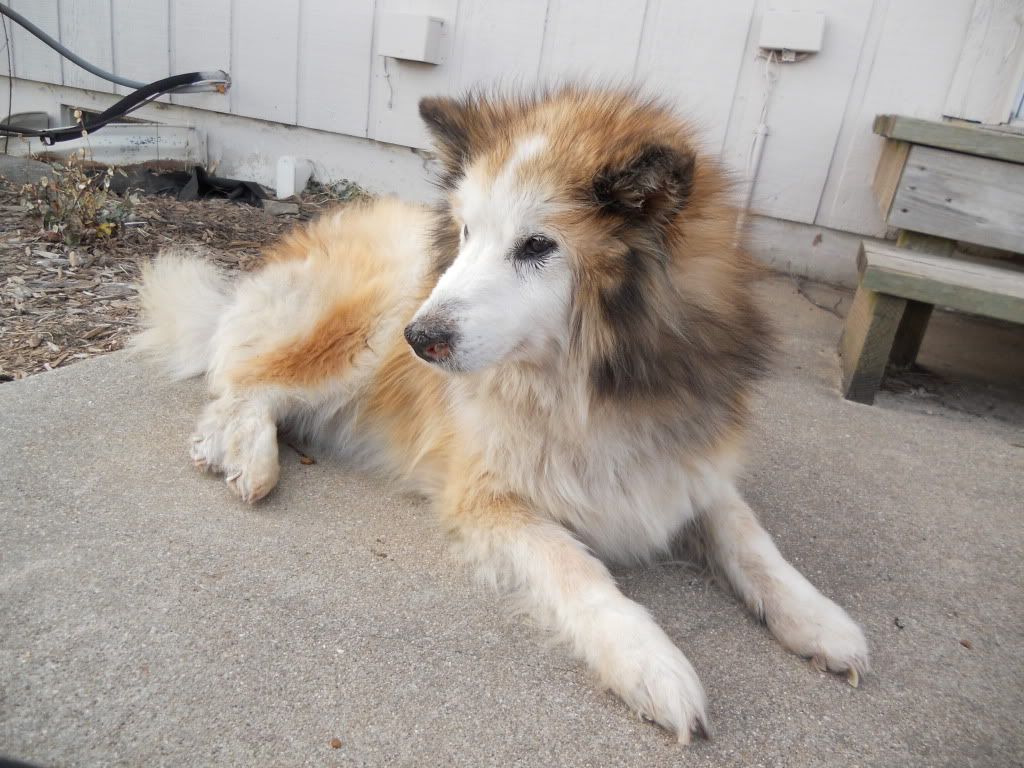 This is Kallie. A calico...I think she is half mane ****? Her brothers were huge. She is last of a litter we had 10 years ago. Which is very sad...Poor Kallie.
She is the queen and is very sweet. She loves love and people. A very picky eater...Who doesn't like tuna...I wonder about her sometimes...She is 10 years old.
This is Hawkeye, got him from some friends whose cat had kittens suddenly. I couldn't help it when I saw how fluffy he was as a kitten. I named him after Hawkeye Piers from M*A*S*H. He is a ladies man, but is a pig and sometimes won't share with the girls. He loves my dog but she ain't too sure about him yet. He may be fat and lazy. But will take on any stray who dares messes with his sissy. He is like a rag doll and all my friends want to steal him...
This is Daisy, Hawkeye's sister. They are one years old. A very sassy, sassy, loving little girl. She was the runt of the litter and it shows. She does have a nice pot belly going on. (We only feed our cats once a day...I have no idea why they are so fat. Kallie is the only healthy weight one. haha!) She loves my brother and is a very crazy girl. Which is why we call her Crazy Daisy. She WILL attack any toy on the ground and KILL it...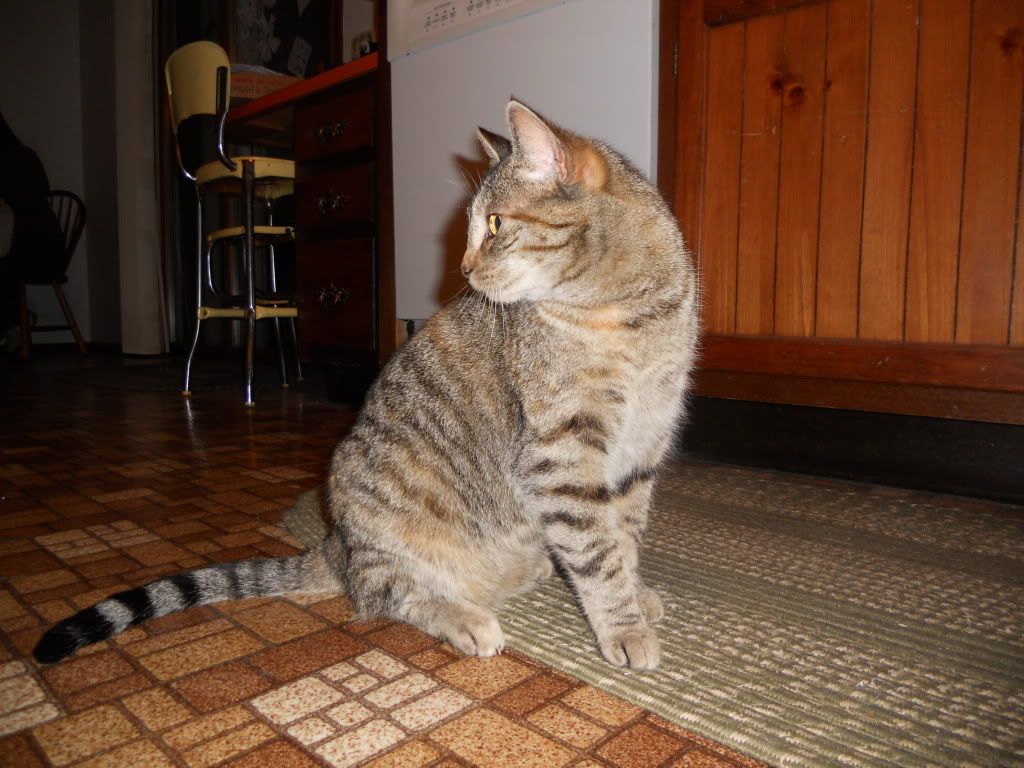 This is Snowball, my dwarf bunny, she is 7 years old. She isn't fixed so she can be a nasty little thing. She is well behaved tho and can be outside and fallow me around the unfenced yard. (She ain't fast, don't worry. XD) She is starting to act old now which I hate so much. I am trying to potty train her, so she can be in my room and I can spend more time with her.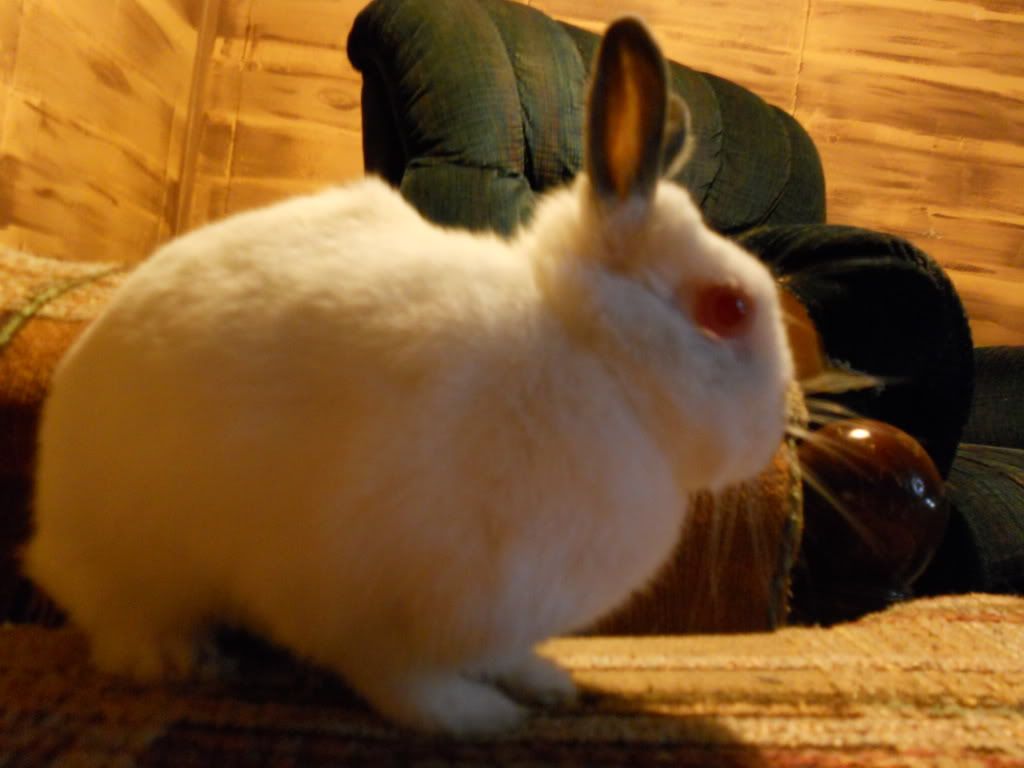 This is Mad Hatter, my veil tail male! Ain't he pretty? He is a fighter, attacks hi plants and loves flaring. He has a pretty nice bubble nest going on. He is making it bigger right now in fact.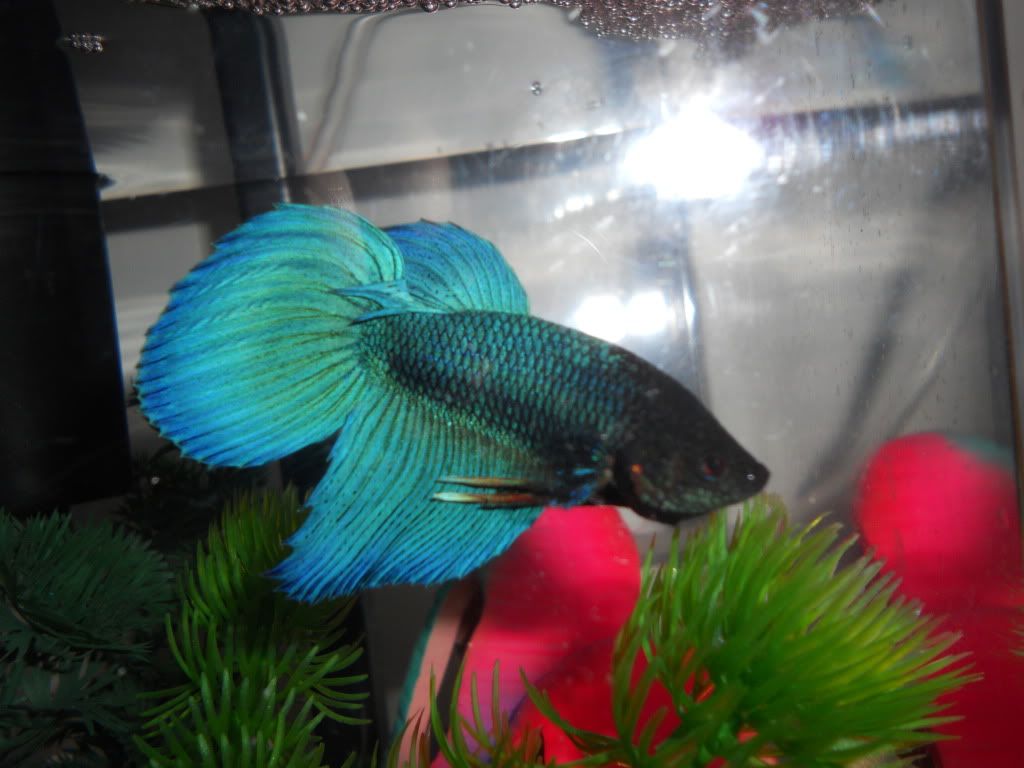 This is Bailey, the newest animal in my zoo. She is a golden hamster is very well behaved. She still ain't too tame but does not bite at all. Even when I had to wake her up so my cousin and granny could see her. I gave her a carrot for waking up. LOL She is a sweet heart and pretty fussy and loves running full speed around her cage.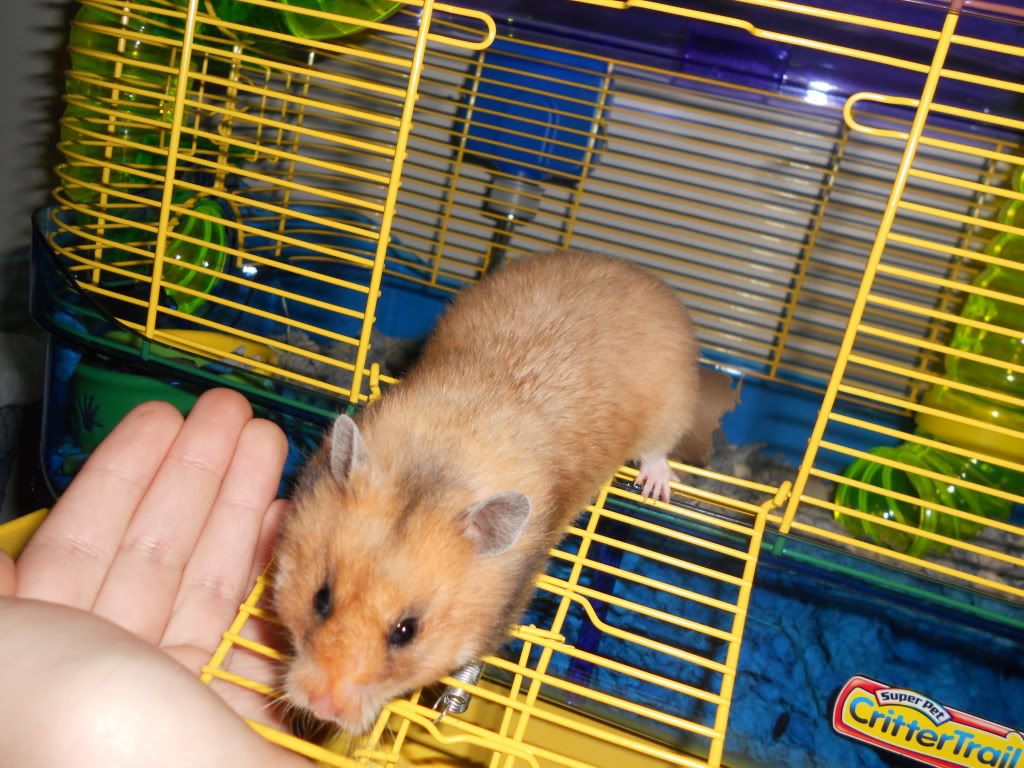 And these two are my buddies that I ride at a horse stable. Scout is the dark brown one, that has a waaay too big halter, she is a bossy mare who loves to challenge newbies. She knows not to mess with me tho! lol! Cruizer is a true sweet heart, and will do anything to make you smile. He is still training and is hard to lope but is getting better!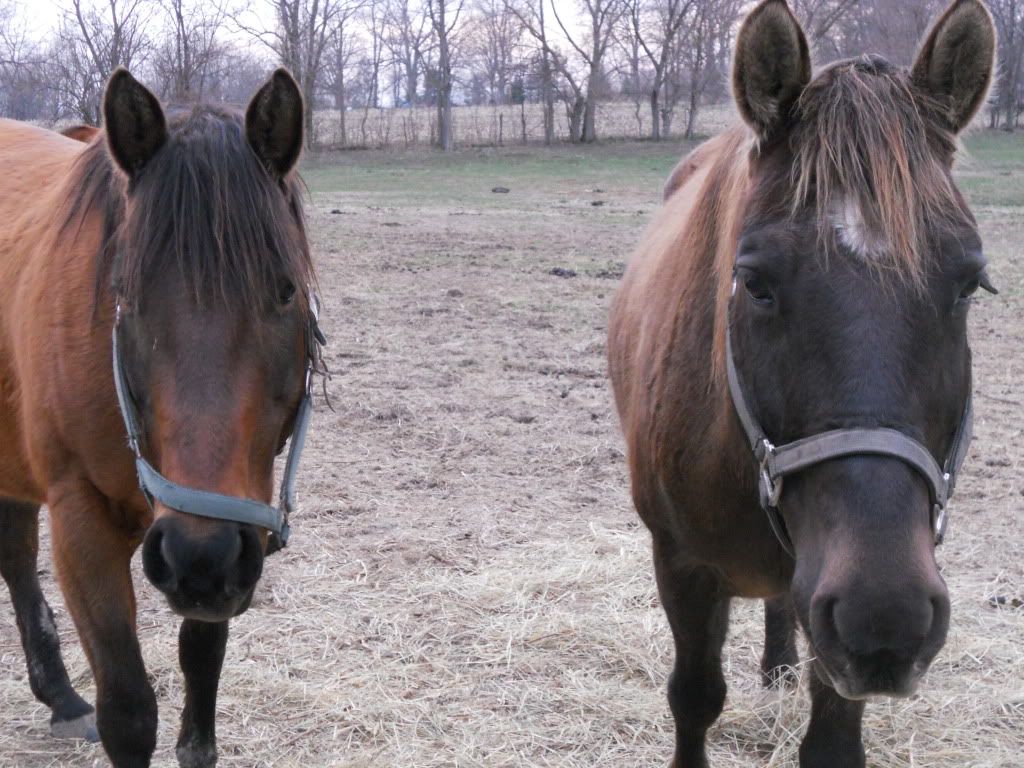 Well, hope you all liked the pictures. Maybe I'll add more someday when I ain't so lazy. LOL! :thumbsup:
Hawkeye and Katie. \/