Discussion Starter
·
#1
·
With Tempo's passing, I felt an emptiness that could only be filled by mice.
Someone posted an ad saying that they no longer wanted their two female mice. I decided to go for it. So here they are.
Tango, a 1 year old agouti female. And Waltz, a 6 month old black female. They are both soo tiny.
Their cage (came with them):
Waltz: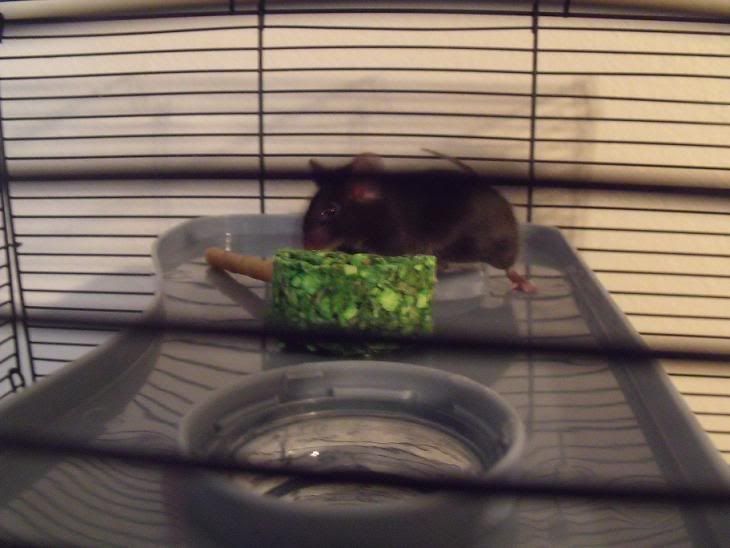 Tango: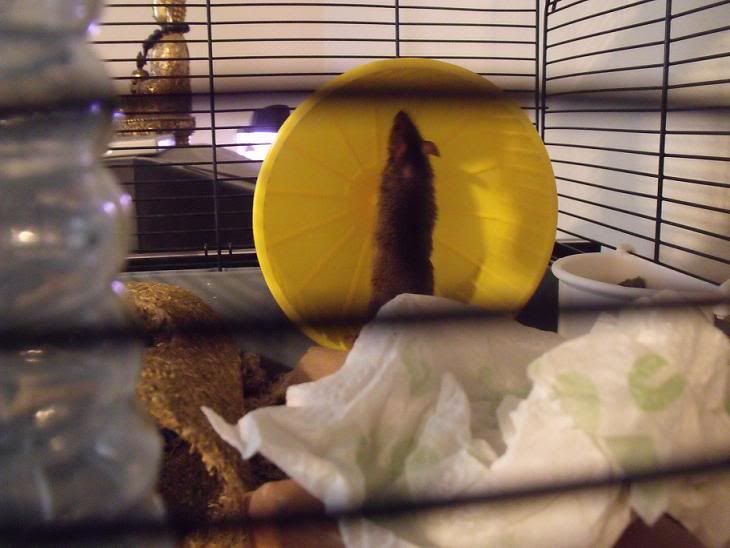 Them together:
They only came with the cage and a small food dish. Luckly I had the wheel, good water bottle, and all the treats. They seem to enjoy their new and improved home very much.
I do not know them very well, but you can tell Tango loves the wheel and the box cave I gave them. And Waltz loves millet spray and seed bars. Also they are both very well tamed. They just let me scoop them up when I took them out to fix up their cage. Waltz even was too afraid to go back in the cage with all the new stuff that she refused to leave my hand. And Waltz is quite the talker, the most squeaky mouse I have ever had. lol.