Discussion Starter
·
#1
·
She arrived biting, protective in her tiny cage, then I gave her a big kiss and she never bit again. She was scary thin, you could feel her bones and she weighed a mere 161 grams which was waay too small for a young girl. She had been a pinkie producer for the family's snakes in her former life. Her 2nd life started with me and her little sister/friend Johari. I named her Naira which was Quechuan and Aymaran origin, meaning "large eyes". Those big eyes were wide open checking out her new world. Could she really believe all this? Was she really here? She was nervous but wanted desperately to love and be loved but didn't have the easy acceptance like her sister. She was finally starting to relax 2 days ago, and came out many times last night from her "cave" on my desk for kisses, or to sniff my face gently. She also lay down sprawled out and let me stroke her without retreating. But I worried. There was something about her that worried me. The fact that she gained 50 grams in 12 hours from arrival (mostly water weight as they were massively dehydrated), and then her up and down drastic weight losses and gains. Something in her eyes…her very old soul eyes. My vet was amazed when he called me and I told him "We lost one right? It was Naira?" I wish I could've had her for her ratty lifetime, but it was not meant to be. Do I regret the decision on the surgery? No. She had to have the e-spay, we had to try. I am very glad I had her in my life for 5 special days.
Naira, I will take care of your sister, I promise. Be free little one, and now that you realize the world can be a Good Place for you, please come back one day.
Poor little lady, she was just too thin.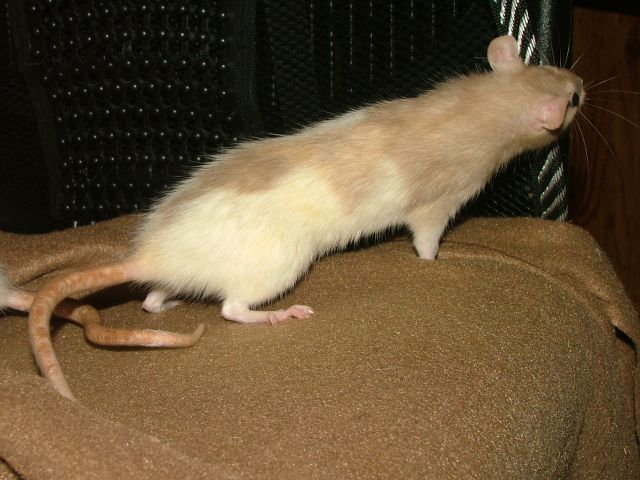 OMGZ Food is sooooo good!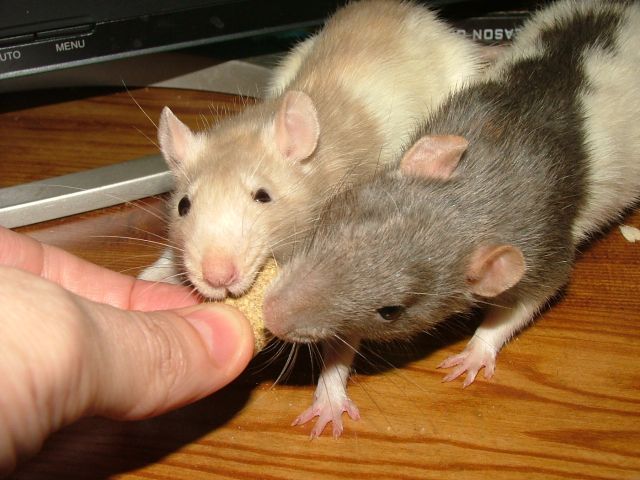 But Ensure is even better
Comfy with her new friend Loki
Always happy with Johari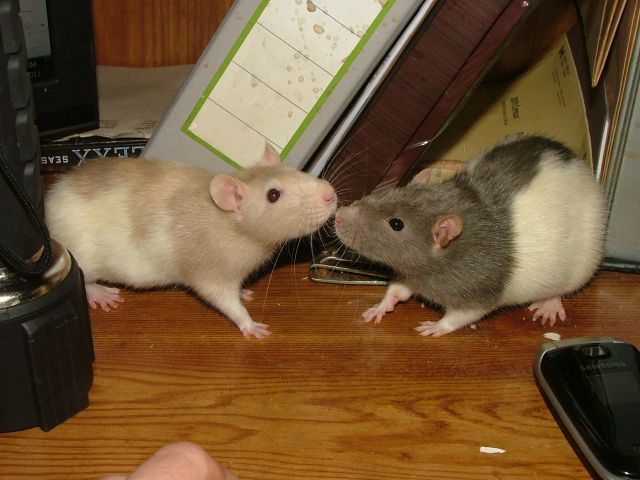 My favourite picture of her…