Discussion Starter
·
#1
·
Sooooo I haven't been on lately (did anyone notice?) because a water pipe broke and flooded the area where the router is causing it to die. I waited foooorever for a new one and now have internet back!
But that's not what this is about, oh no, this isn't even about receiving the 90 gallon fishtank and having it take up an entire wall. Nope, this is about a new addition!
So a friend and I were wandering around the grocery store. Said friend is obsessed with plants so she stops to look at them. Suddenly I hear "Oh my god you have to see this!"
I gallivant over and she holds it up. I can't believe it. The ones I saw in the actual plant specialty store didn't look half as good as these! I see the price, as long as it's not fifty bucks I see no problem so I take it home, snip the flower bud and trim some rotting leaves.
And the result: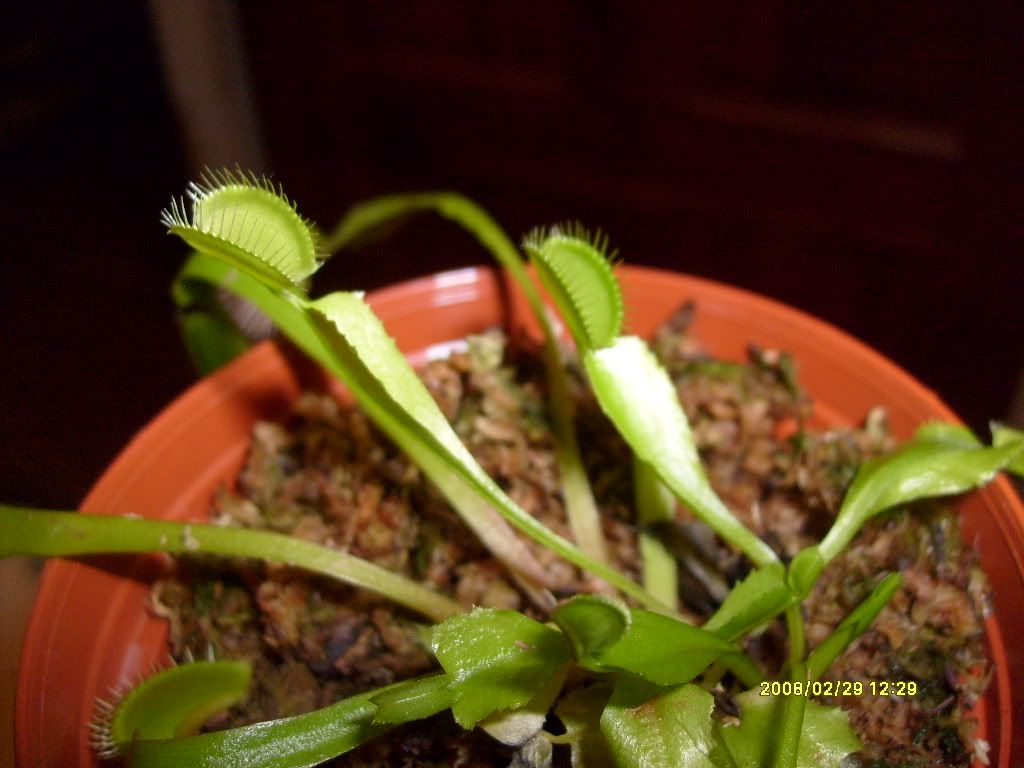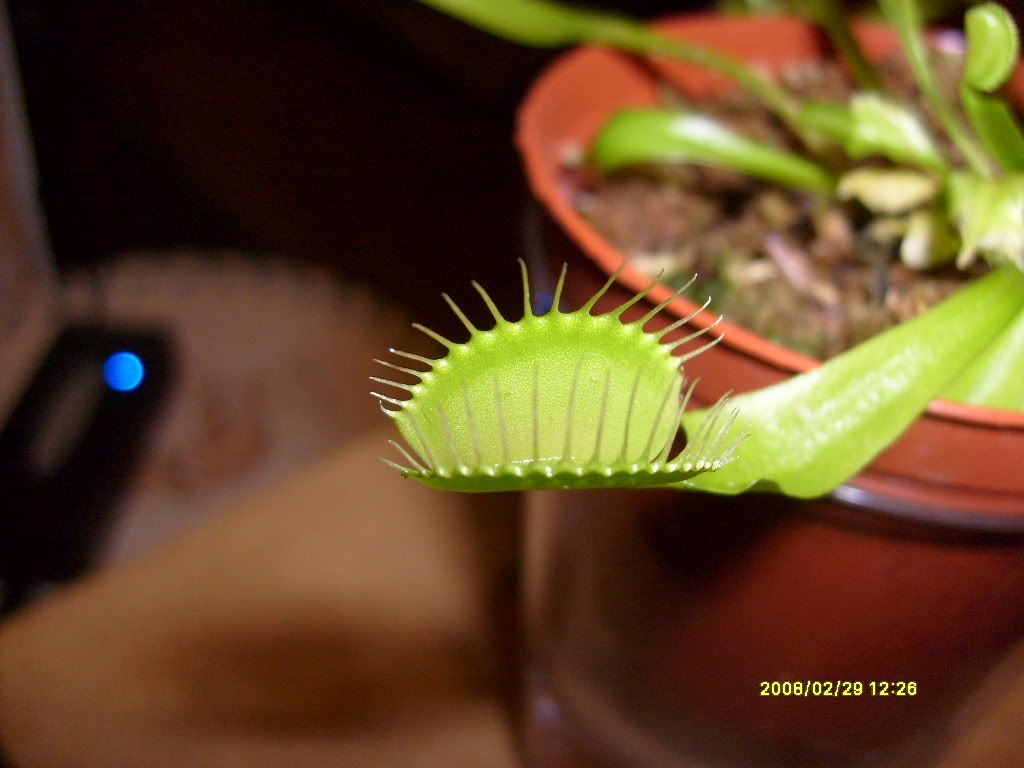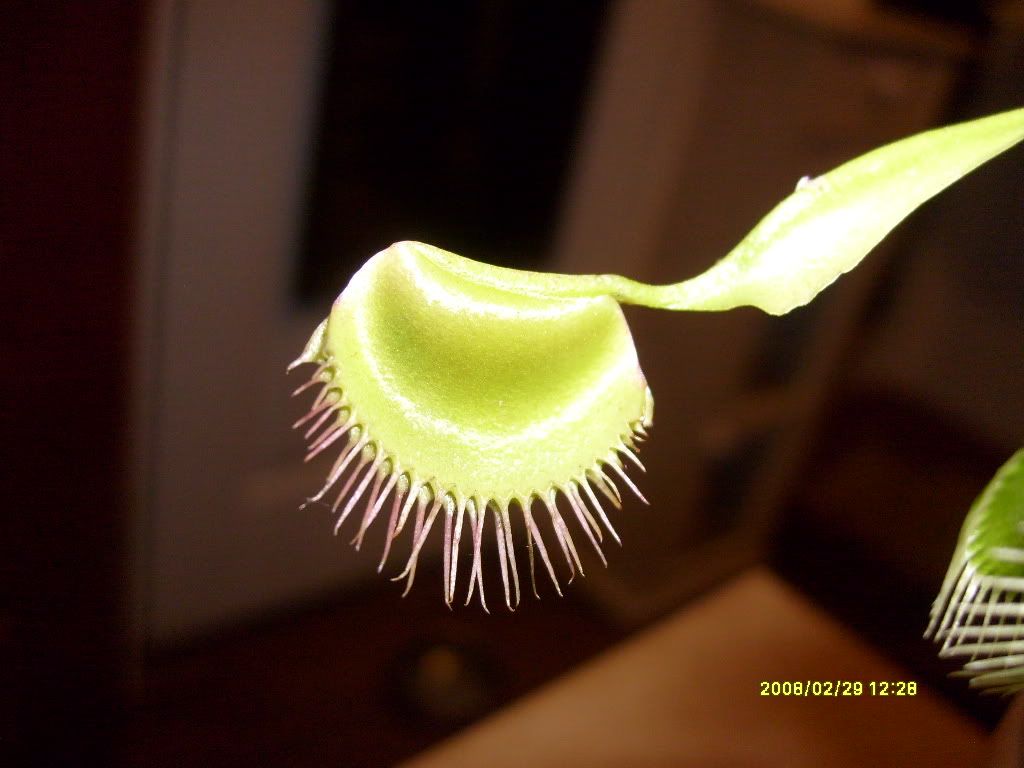 That last one is of a leaf I fed a moth. You have no idea how hard it was to find bugs! Just a few days ago there were fifty bazillion and now there are none when I need them.
I also went to one of our second hand stores and found a never-used-still-in-box-brand-new-filter-and-heater 5 gallon fish tank. I need to drive aaaaaall the way up to the plant store and buy some peat moss and perlite to make it look properly 'natural' and pick up a proper t8 light but for now it will do fine.... it's also safe from bratty Skooma munching on the leaves.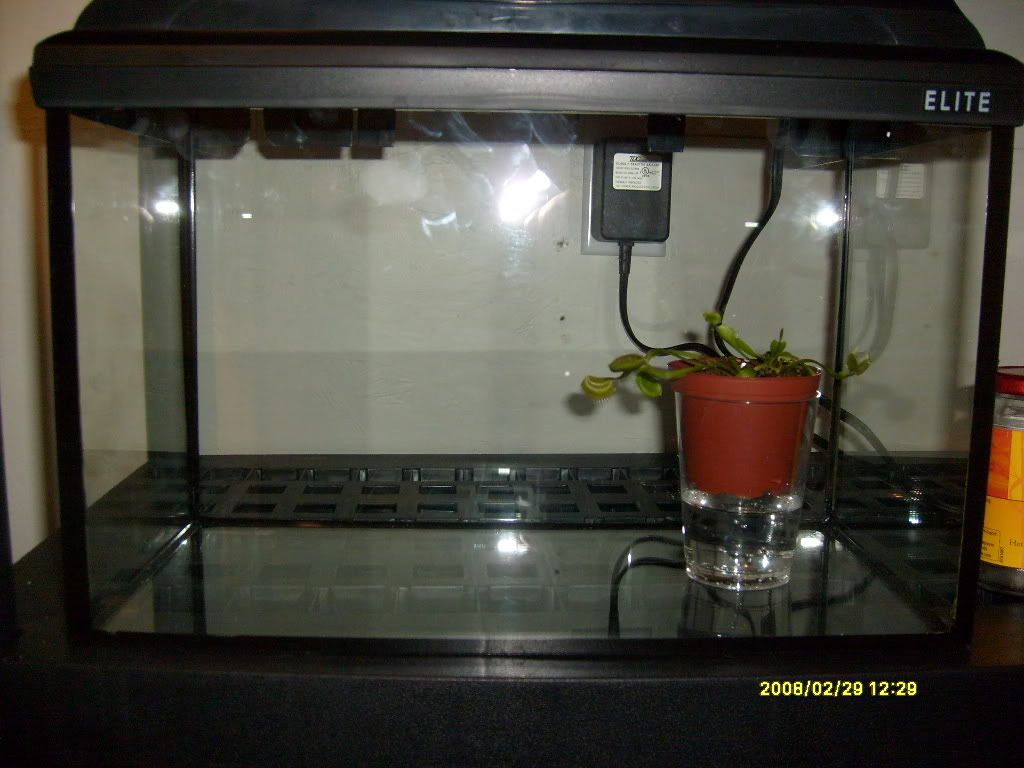 Now I just have to think up a suitable name....