Discussion Starter
·
#1
·
Hey all, I was planning to post some new photos when we threw our boys a Happy 3 Months Birthday party, but of course that was about a month ago and I spaced on posting the photos, doh!
But here are a few that turned out okay, and even though Marc and I are sad right now for Lilspaz's sweet Junebug, I thought some happy pictures might cheer the forum up a bit, yes? Life is so short and we know how precious it is with ratties...to enjoy every single second with them. We try to do that every day with our new sweeties.
Without further ado, my two loves, Achilles (our hoodie) and Maximus (our Berkshire). They rock our world and we have become their helpless rat slaves, sigh! They have Marc and I wrapped around their little pink fingers. Isn't that always the case with ratties? L'il charmers.
Hope you all enjoy, and sorry the darn photos are so big...I need to get better at learning more on Photobucket.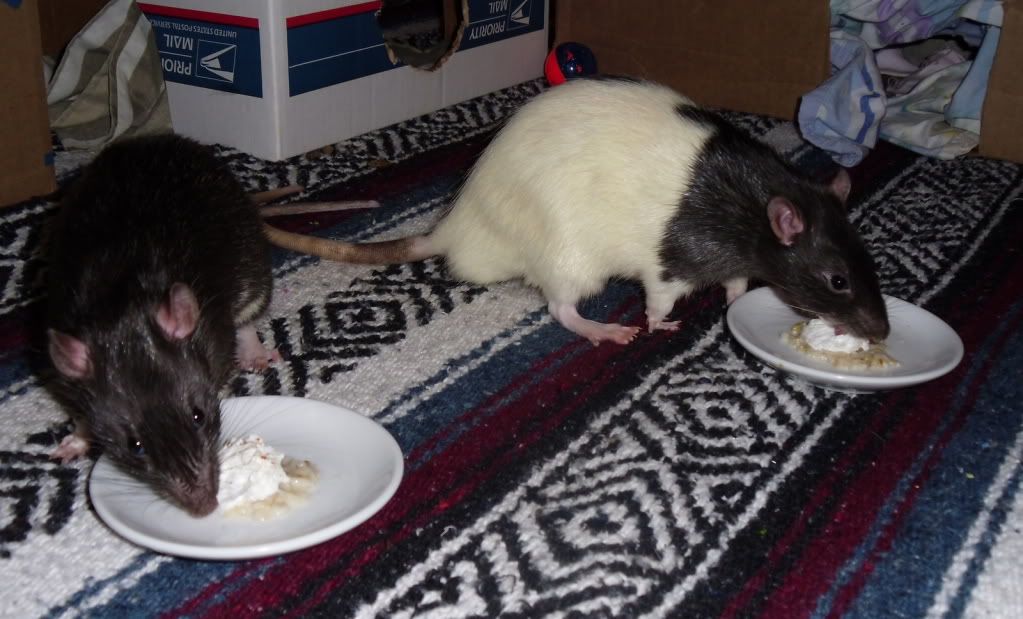 Maximus and Achilles enjoying their 3 month birthday treat, on their playground area.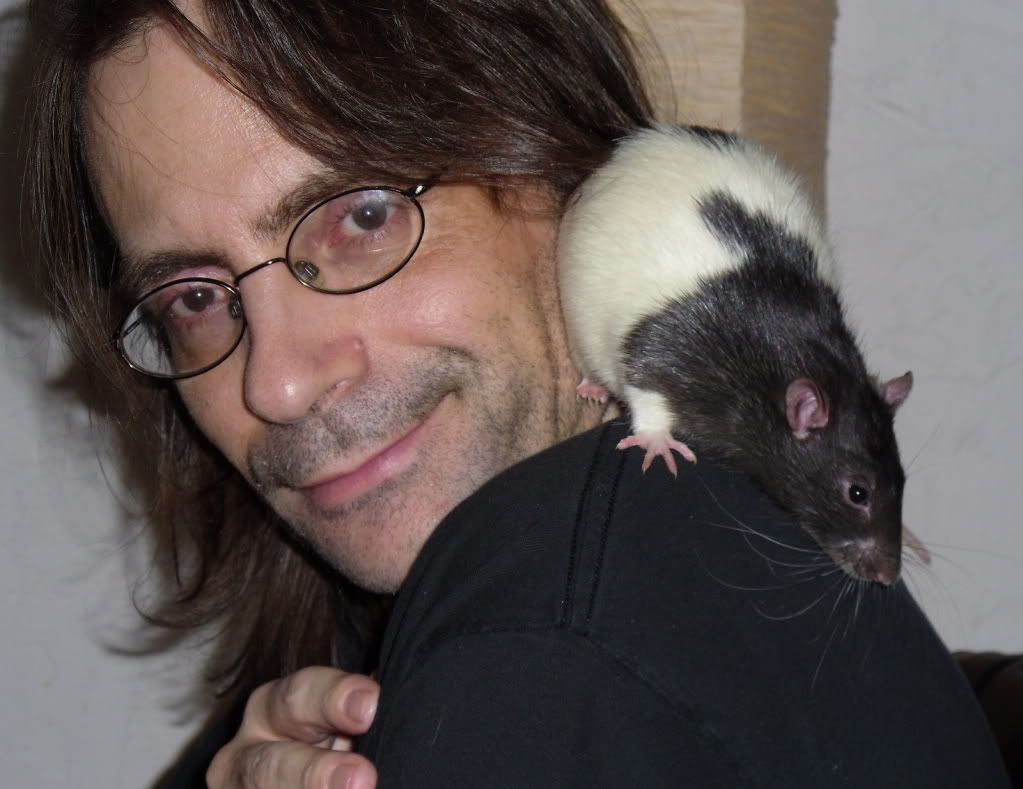 Achilles hanging with Daddy and gettin' da love! Marc said, "Hey, I needed to shave in that photo, don't post it!" Ha ha, but I loved the picture, so too bad.
Maximus diving for peas at the birthday party (splash, splash, "these peas are MINES!)
Beware peas...Achilles Has Arrived...surrender now.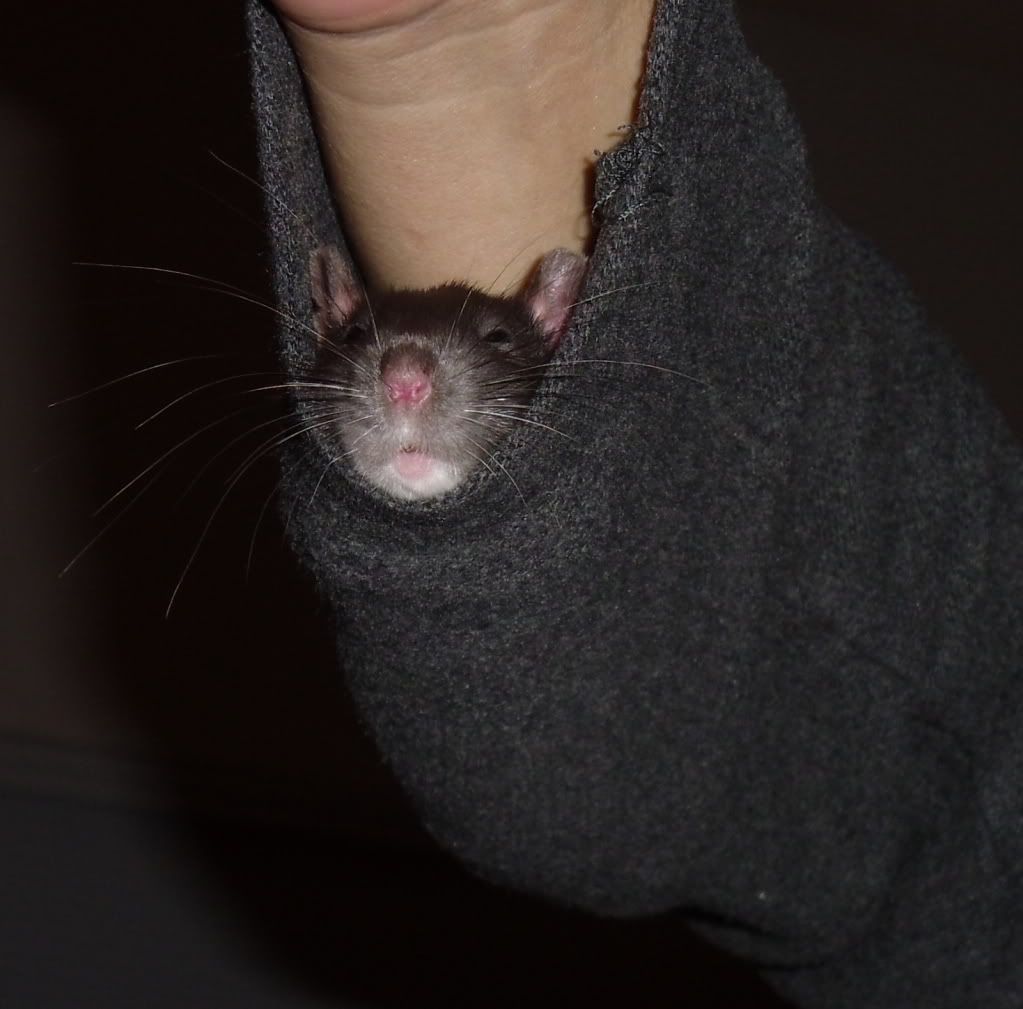 Maxie's favorite hangout...in our sleeves. He can never get enough of it! My happy boy. He so reminds us of Wolfgang with the sleeve riding.
Marc thinks that this might actually be Achilles in this photo though..hmm!
This photo is a tad older, when Achilles was smaller (and not as fat) but I wanted to post it, because he loves to hang out on Marc's office chair, and he looked like a drunk getting ready to pass out in this photo. Sleepy baby! He was soooo relaxed.
Don't fret animal lovers...he only hangs on the chair arm when Marc is in the chair watching him, so he is safe. No babies falling off chairs!
Blurry photo, but gosh I adore it. My sweet bubbies. We loves our boys soooo much. :approve: