Discussion Starter
·
#1
·
So, I have most of my tank set up now. My male betta seems very happy with other fish in with him. He RARELY flares at me anymore, and only does it to himself when the lights go out. =)
I now have, 1 male betta, 1 polka-dot botia, 1 golden zebra botia, 1 pleco, 2 black kuhli loaches, and 5 neon tetras. And im pretty much done now =) maybe ONE red tailed shark.... but i will see how they do for now.
so... names as of now are..
betta-betta or evil fish
polka-dot botia - george
golden zebra botia - zeeke
kuhli loaches - harry and larry
I still need names for my pleco and neons.
my pleco was TINY when i got him, so i was thinking something little and cute..... but he is Extremely active, and someone gave the idea of hoover.. and im still thinking about that.. any suggestions would be awesome though =)
and my 5 neons, 4 are very simlar, and one is really small. so the only one i will be able to tell apart is the small one. but i still want names =) i just got them today so havent gotten a chance to really think...
any help is awesome! you guys always have cool names for your animals, so i thought i should ask you! =)
heres some pictures...
the tank.
Betta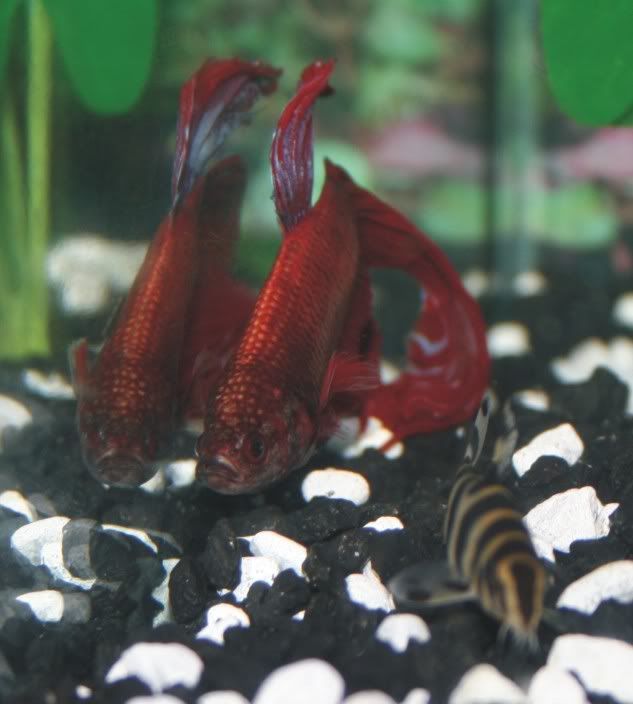 George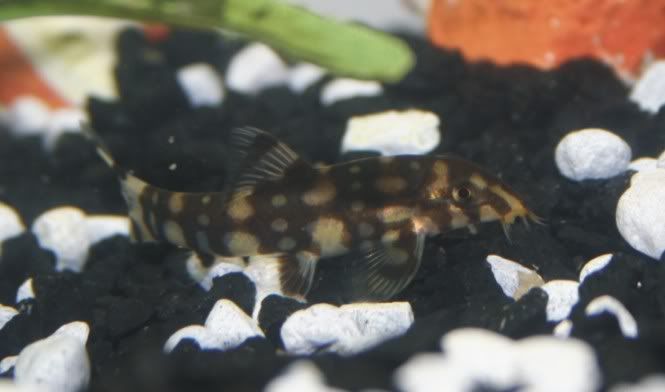 Zeeke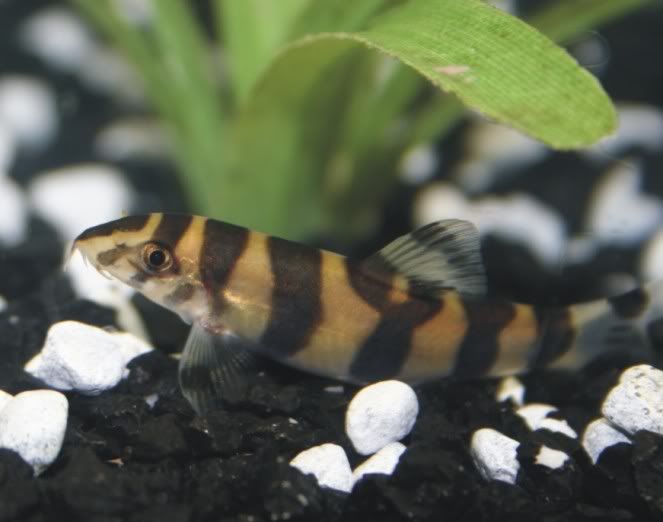 Pleco - needing name!
Harry & Larry
Neons - needing names! especially the little guy =)