Discussion Starter
·
#1
·
I thought I should introduce my fishy and froggie friends:

Heres Angel. Ive had her 2 1/2 years.



Heres Freida.



When I was switching tanks around, Ocean Devotion baby sat my fishies for me and they all lived together during that time (over a month) so I thought I would try to put Freida in w/ Angel and the danios to see how it works out, cuz she cant be with Squishy. Here are the reunited buddies!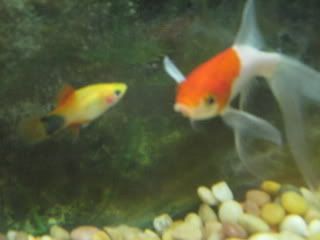 And now... What youve all been waiting for... Mr Squishy Man!!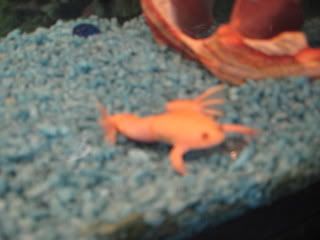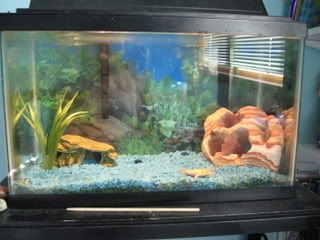 I just got done feeeding him- theyre such little piggies! I fed him with a syringe and he stuffed the whole end in his mouth and grabed whatever bloodworms escaped him with his little hands and shoved them in there too! So far Ive learned 3 things about him: 1. Hes furocious 2. Hes Squishy 3. He LOVES belly rubs! :dopey: Hes such an awesome little frog!