Discussion Starter
·
#1
·
Whenever I'm in my room I leave Hikaru's cage door open so she can come and go as she pleases. Yesterday and the day before I took some pictures
. Ignore the dust...it's from her dust bath
. She gets it everywhere. Oh, and I know her bed is looking pretty ratty. It needs to be replaced...I just haven't been to PetsMart recently. She's been pulling out the stuffing and making it into a nest or something
.
For those of you that don't know, one of her eyes is always almost closed...it seems another degu had scratched it. But according to the vet it shouldn't bother her at all and it's been that way for quite a while. And I dunno why her fur is weird on her head...I'm guessing because she's molting.
"Hi mom!"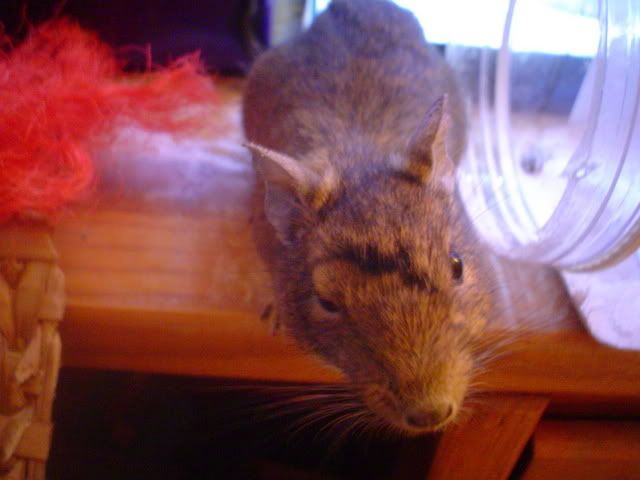 "These are my toys!"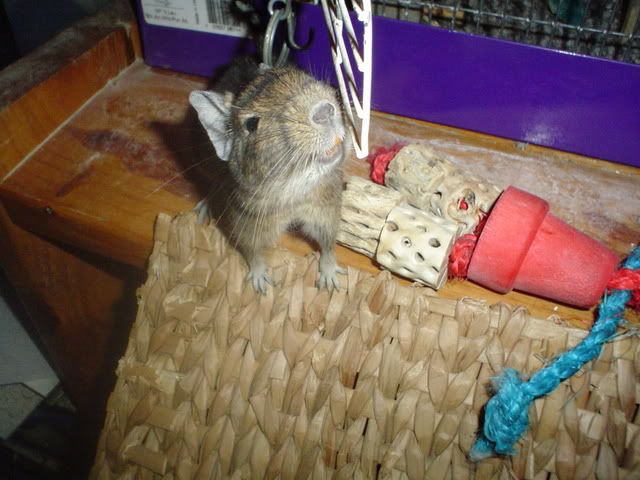 Eating a piece of carrot by the window: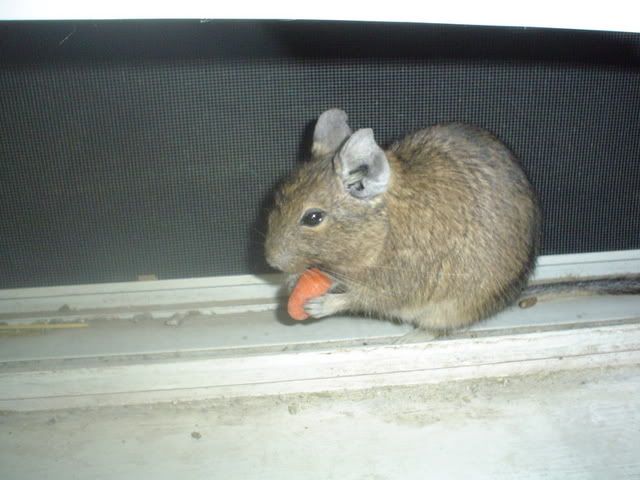 "Go away, I'm about to take a nap!"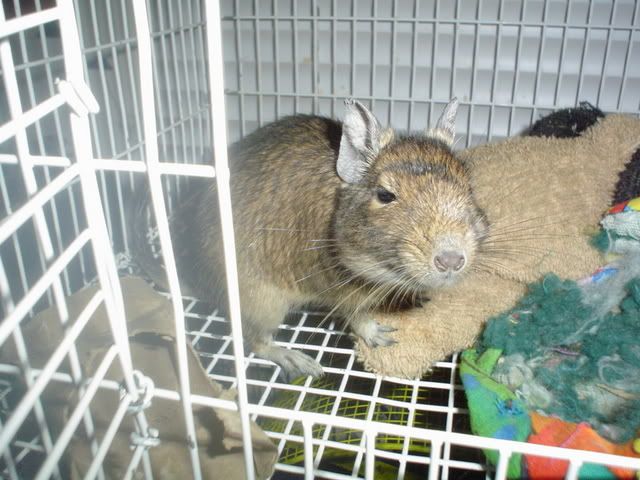 Eating lettuce on top of the cage, lol: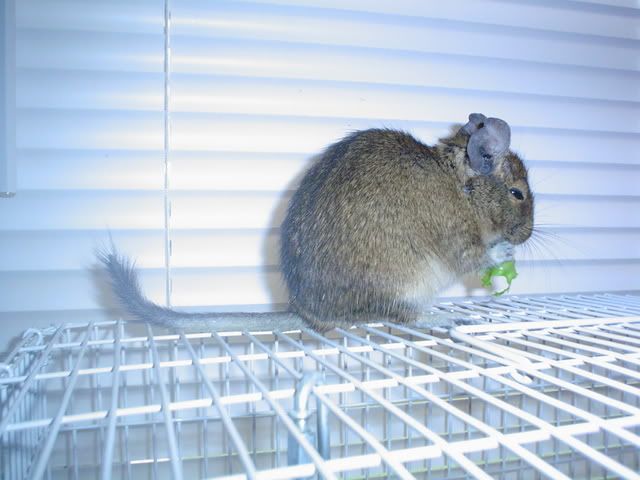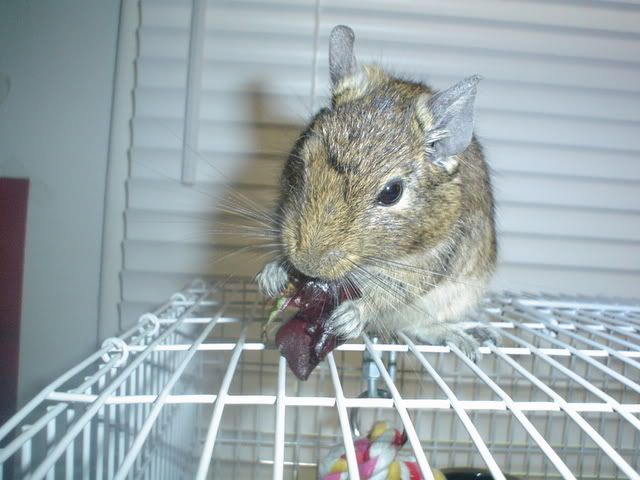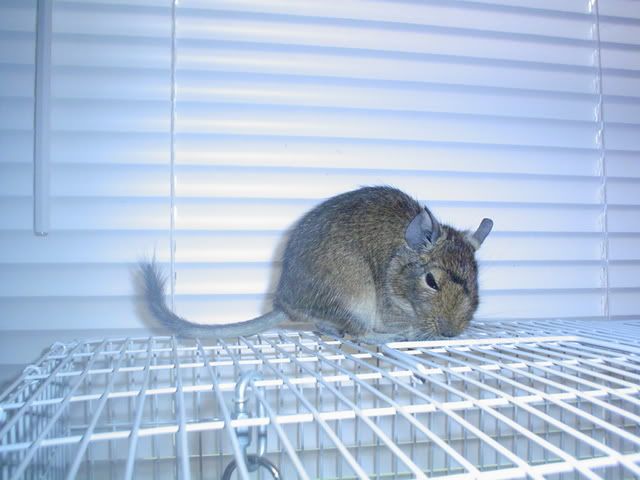 About to jump: