Discussion Starter
·
#1
·
WELL, we finally took the plunge, after a year and a half without furry kids. Marc and I decided we really wanted to be parents again and I missed being a ratty mommy so much (as you all know) but we decided this time around that we wanted to get rescue/shelter rats to give some a good home (and knowing how many unwanted and abondoned kiddos there are out there), so we visited a terrific local rat rescue I found called Best Friends Rodent Rescue (BFRR.com) in Kenmore, Washington. This rescue place actually took in 80 of the famous rats from the Hoarders rat show with Glen the hoarder. Well, lo and behold, there were two unwanted "oops" litters that a woman brought combined to the BFRR shelter that morning.
Interestingly, the two boys we brought home actually came from the two different litters that were both sired by the same male (who has since been neutered!)
So, our boys are half brothers and they were born two days apart. One of them was born on Feb. 13th, and his half brother was born two days later on Feb. 15th, so, at the terrific suggestion by the woman who runs the rescue, we decided to combine their birthdays right in the middle and make their official birthday February 14th, Valentine's Day, which is so karmic and fitting as they were our instant loves. Today is their 5 week birthday.
Long story short, Marc and I held several babies, and we let the babies pick US. Two boys definitely picked us out from the word go. Out of all the babies, two of the boys immediately looked up at us, laid out on our arms, relaxed in our hands, and even bruxed and groomed themselves. It was like they were saying, "Okay, we really love you guys, so let's get out of here and go home!" That settled it. Love at first sight.
One looks like he is going to be a black ratty and he has a white berkshire type belly. The other seems to be a hooded but with only one black spot on his back (maybe a bareback or dalmation ratty in the genes? Any guesses from some forum ratty marking experts?)
They were so relaxed and completely unafraid from the get go. We just got them two days ago and they have already made themselves at home and love shoulder sitting, hair grooming and lap lazin' already. They go from zero to sixty miles per hour at the drop of a hat.
Now for the names. We went through about 14,000 different name ideas from every corner of the globe, trying to decide on what would really fit their larger than life personalities. We finally decided on two names that really work for them.
Achilles
and
Maximus
!
Our black and white hooded boy we named Achilles, after the brave hero of the Trojan War (yes, immortalized on film by Mr. Brad Pitt in "Troy" ha ha), and our black boy with the berkshire belly is Maximus, named after the fearless Roman general (of course immortalized on film by Russell Crowe in "Gladiator") I am a movie buff so I had to mention it.
Maximus just fit our black boy to a T because we already noticed he eats, poops and plays to the MAX. And he is already a big boy...he has huge paddle feet and cajones already and we think he is going to grow into his name big time. A true daredevil, no fear, and with an attitude the size of New York! So there ya go.
Achilles works so well for our black and white boy because not only is he brave and fearless but he also has that handsome lover boy side of him. It just seems to really work for him. While we were busy rolling a million different wonderful, florid names out over the weekend we suddenly realized we were already calling them Achilles and Max and it stuck like glue. Go figure! The names picked THEM. :crylaugh:
This post is already a mile long, so enough yapping and here are the photos. Hope they are not too big? Hope you all enjoy.
Presenting.... Achilles! Brave, handsome and full of adventure..also a big time lover boy and cuddle bug.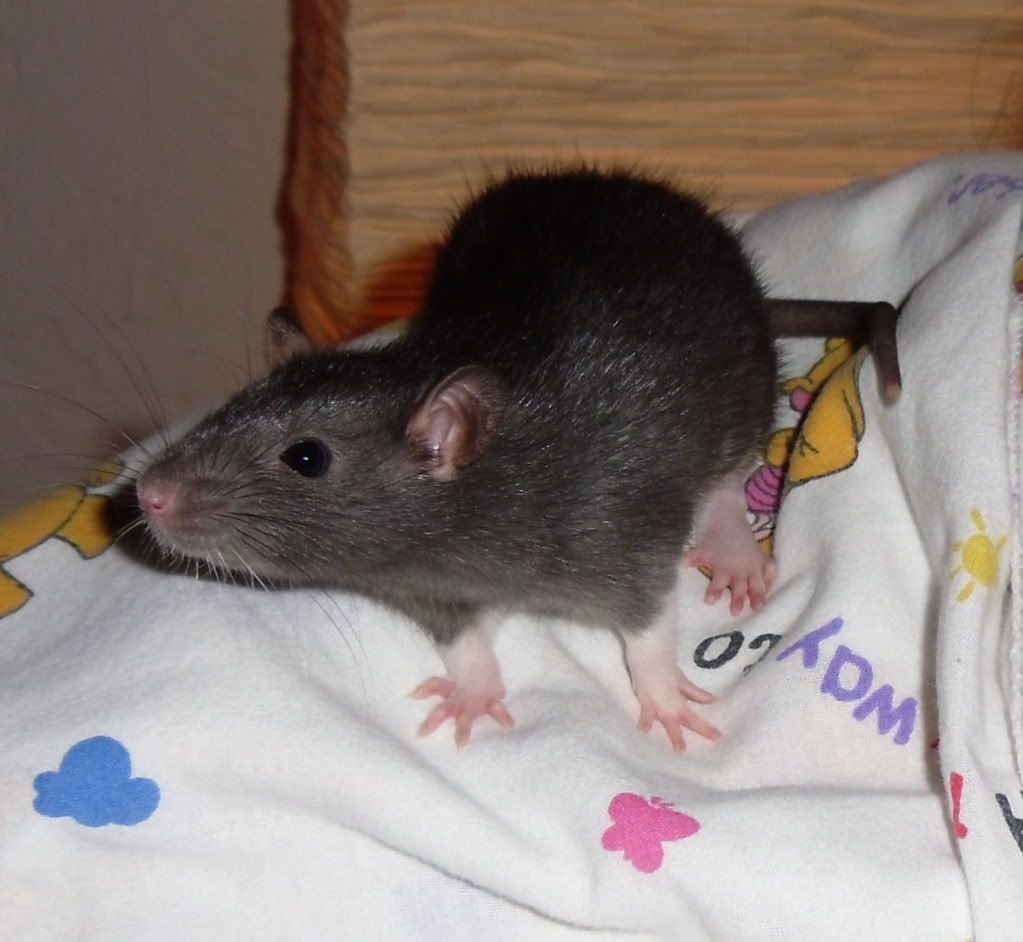 Presenting....Maximus! Feisty, no fear, a brave daredevil with a 'tude who is destined to be a very big boy. Also turning into a big time hair groomer and bruxer with Mom.
Achilles with Dad...showing off his sleek and handsome bod. :thumbsup:
Achilles, already deciding that Dad is his favorite...getting da love and quickly becoming a major lap rat.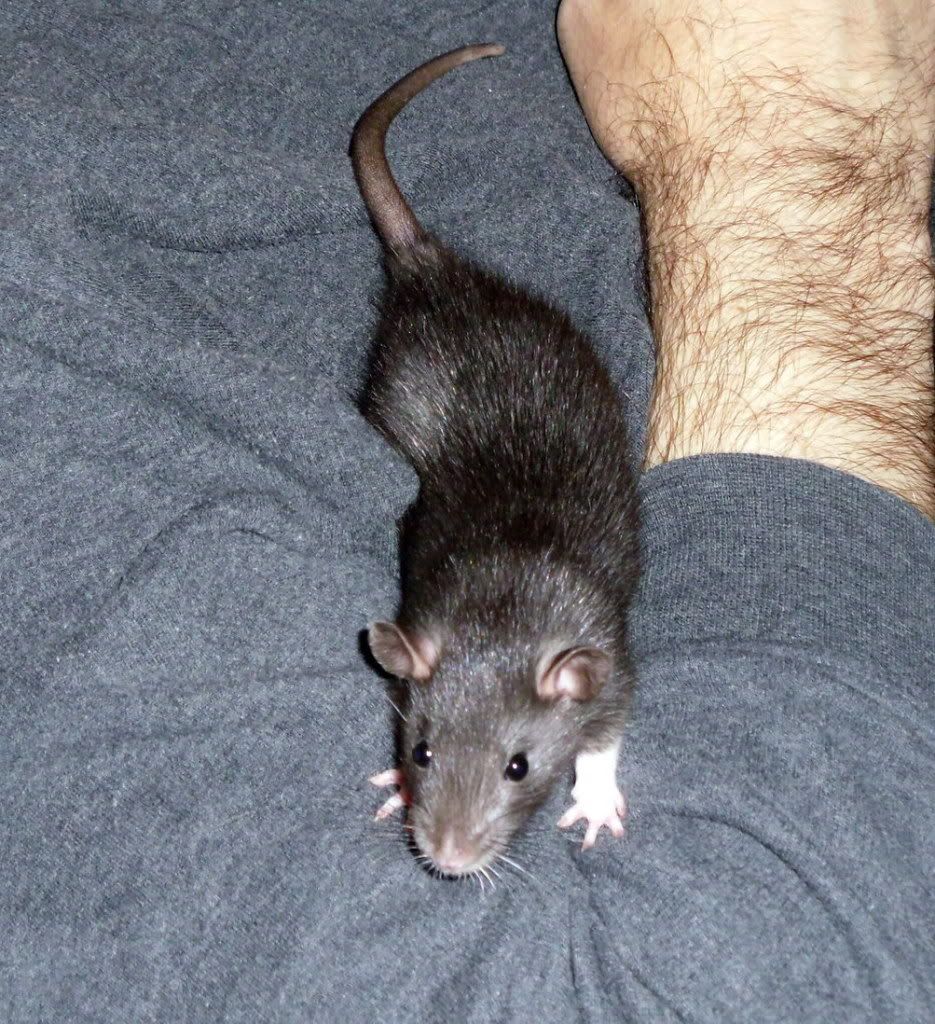 Maximus, on the prowl, sniffing for new adventures, and generally getting into trouble!