Discussion Starter
·
#1
·
I am really liking this tank topper that I found. It has tubes (instead of most which have ramps) and costs $27.99. The bar spacing is less than 1/2 inch, they are 3/8 inch. I think my mice would have a lot of fun on this! What do you guys think? My mice are really fat also so I really don't think the spacing would be a problem.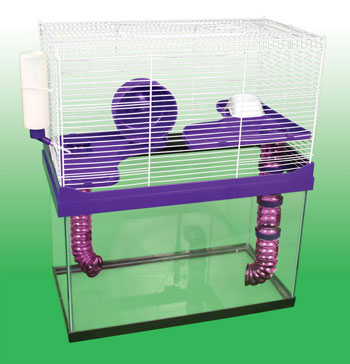 One thing I am concerned about is that there is no door, so I would have to lift off the whole top to get to my mice right? If I got it then I would probably alternate weekly with the lid and the topper. Oh also do you think my cats could push the topper off? I don't think they would, but you never know with cats.
There is also this one...it looks really nice, but it has this huge nesting area that I don't like and I cannot find the bar spacing on it. :gaah:
What one do you like better??
Thanks for your time