Discussion Starter
·
#1
·
Poor little Athena. Bought as a baby as snake food, and almost snake food again when her owner was offering her as a sick rat to other snake owners. I emailed ASAP (as this was the same strangely compassionate snake owner I had gotten Sage from) he saw my email as he was about to walk out the door with her to take her to a boa breeder. He met me at a subway station, halfway between both of us. She was a tiny scared little thing, with a head tilt and a mild URI. Within a few minutes of being in my home she relaxed and decided she loved body massages :lol:
She was very dizzy and had little balance but was well enough to meet Sage. They hit it off right away and Athena had a friend (possible sister). Then Livvy joined them, the biter girl, who was older but much more worried. I think those 2 settled her down a LOT. Athena was improving literally in leaps and bounds, active, happy, and starting to gain weight finally. Unfortunately 2 days ago, "something" happened. She was found huddled in the bottom of the cage, facing the corner, fur puffed out. I have my guesses on what happened to her (a fall, a seizure causing a fall, catching her leg in the side bars of the cage? Only she knows). I gave her pain meds, and she was already on antibiotics. She was terrified to move, but was starting to improve yesterday morning. She was bright, and loving her Ensure feedings. Last night I came home to a different rat and even additional pain meds wasn't doing enough. She was frantic and miserable and starting to show some serious neuro signs. I stayed up most of the night with her again, and she started having seizures. I let this lovely little girl go today, as I could not stand her to have any more fear and suffering. She was with me for 2 whole weeks, and I like to think that 12 of those 14 days were very good for her. But it wasn't enough for me.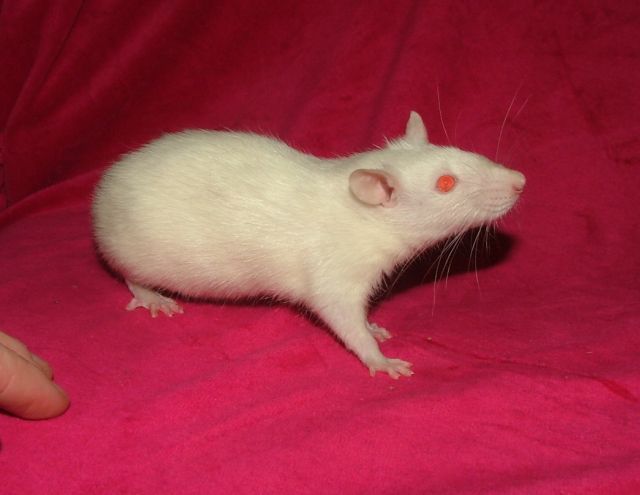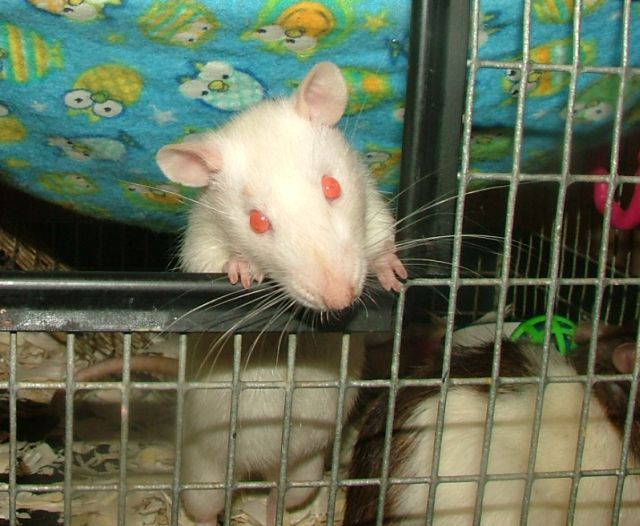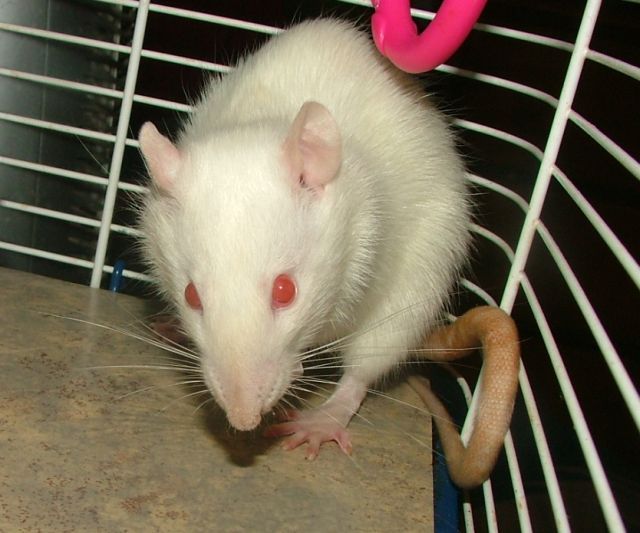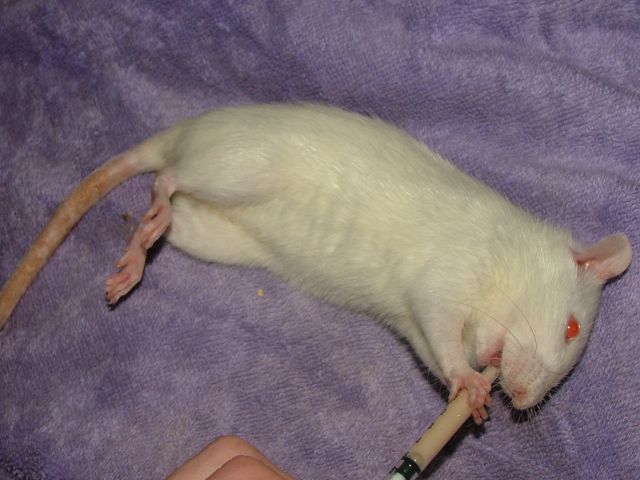 The tears just won't stop.