Discussion Starter
·
#1
·
The Rats Town Rattery boys are such a sad story, but the ones remaining are real survivors and triumphed over their wretched beginnings or their First Life as I call it.
Only 8 were left in my home of the 28 that came in. But now we are down to 7. Gideon is at peace now, his frail failing body is now strong and healthy somewhere else.
The RTR rescue happened in the evening of June 2nd, 2010. I don't think I will ever forget the overwhelming reek , filth and neglect we encountered that night. Gideon was one of the many…a black hooded like most of them. The 28 boys quickly made it known (by vicious fighting) that if they didn't have to endure crowding of any sort that's what they would prefer. So Gideon was put in with Finley and Malcolm and they stayed together until the end. Gideon went into foster with Dee along with his 2 brothers but came back a few months later, hormonally aggressive and was eventually neutered. Even then these terrible genes he had, made him still aggressive so I had to be careful near him. Age finally worked out those issues LOL
Gideon was in good health almost the whole time, considering most of them were sick or had terrible tumours, or other issues. But sadly in the end he aged very quickly and very badly, leaving him small, and frail, weak with HED and no upper body strength to drag himself around like his bigger brother Malcolm. He hated this new weakness, and I think he hated aging. Then the poor little man started bleeding out of his right ear…then a couple of days later his left, and he was starting to really exhibit signs of PT so I gave him a last Ensure breakfast and took him to my vet to let him go with love.
Soon aftering arriving - June 20/10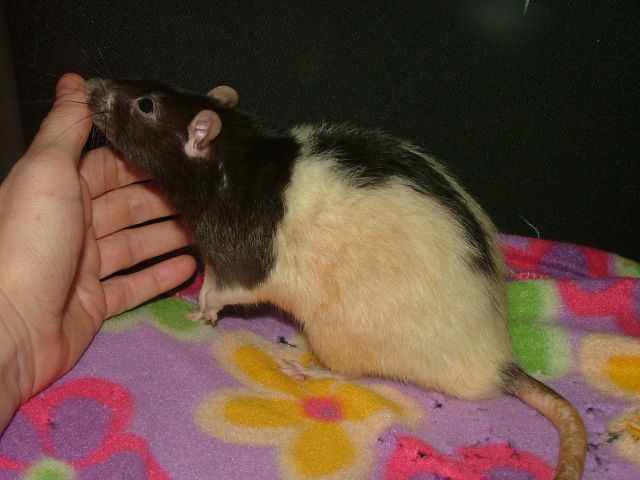 Sep 11/10 – back from foster care, the huffing and puffing was becoming evident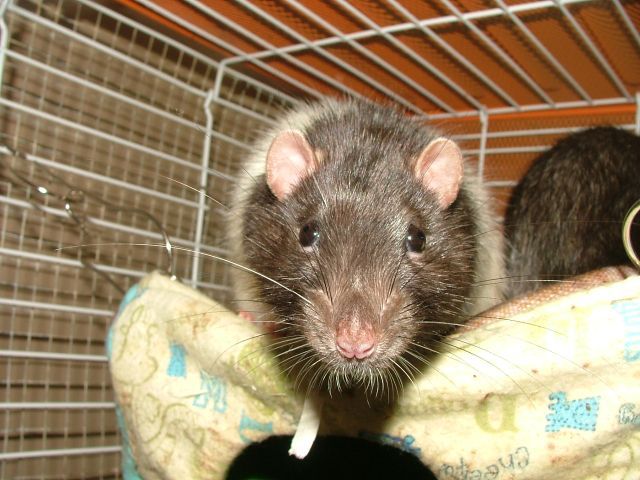 Sep 27/10 – with his brother
Oct 24/10...2 days post-neuter
Apr 24/11 – such a handsome calm boy now
Aug 5 Gideon over Malcolm…his coat had changed and he was thin and old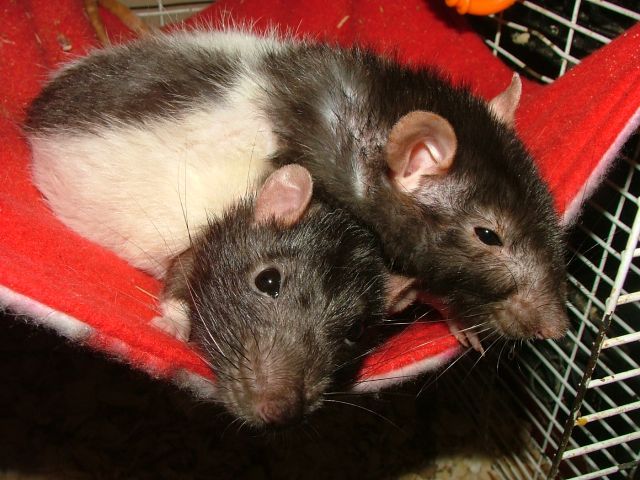 Aug 26 - Having some cereal with Malcolm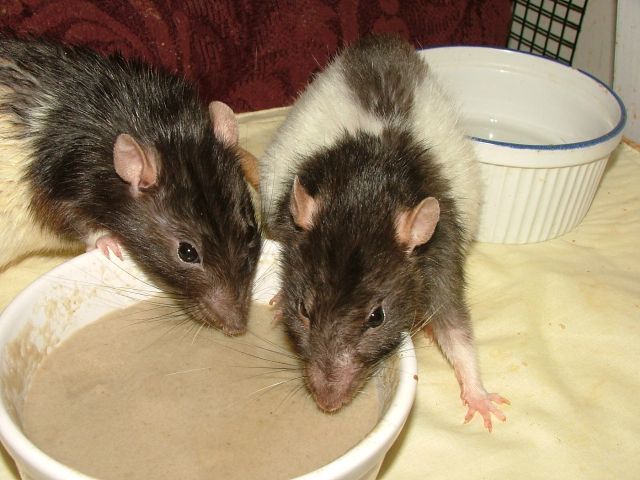 This morning having his last Ensure breakfast