Discussion Starter
·
#1
·
Just thought I'd show you all how Smudge got his name, LOL. You've all seen his lip smudge...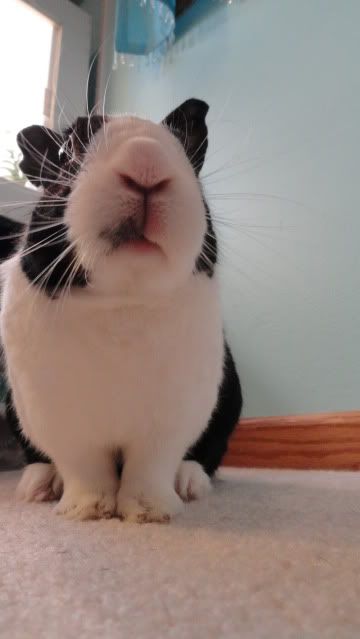 And I've finally captured his tummy smudge on camera! It's the little white spot... When I tried to get closer, he got up to investigate the camera. I love how his little paws stick up while he is in a dead bunny flop. :lol:




And just because he's so cute...