Discussion Starter
·
#1
·
Yup. His tank has always been pretty ugly... I figured that since froggies are gross and dirty and no one would see his tank anyway since it's in my room, it didn't really matter what it looked like.


But then I decided I wanted a pretty fish tank after all, soooo I came up with this!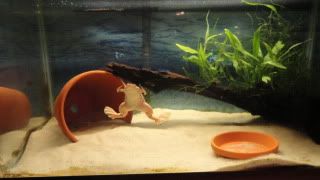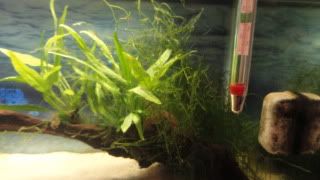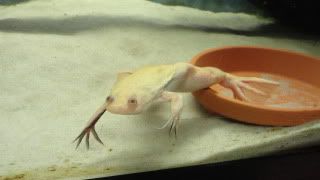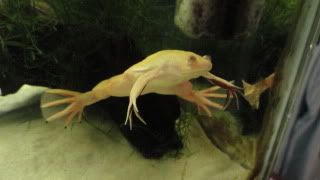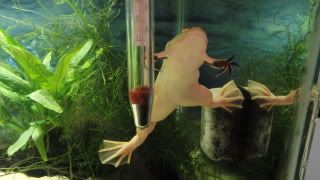 I ended up getting 2 Java fern plants, and one big clump of Java moss.
His old filter also decided to clog and die at 6:30 AM last weeked, and it exploded water everywhere when I tried to fix it (I still have no idea why!). So I got him a Whisper 40, and it works pretty well! It keeps the water really clean, and holds up to a pretty good amount of clogging too LOL.


So, tell me what you think! If these plants live, I might get some more. Someone who works at this one pet store I go to a lot has a bunch of ACF too, and she said that she puts her plants in little tiny clay pots so her frogs can't dig them up.
I'm thinking about maybe doing something with live plants for my hermit crabs too, but we'll see.