Discussion Starter
·
#1
·
So poor Stanley started shedding last night. Since he refuses to try his humid hide, he was pretty miserable. When geckos shed it is all supposed to come off at once, but his wouldn't so he was scooting around his tank last night, and rubbing against everything. This morning he had gotten most of it off: There was still some on his foot, the end of his tail, and under it. But the shed in his eye had gotten HUGE... Before he could mostly close his eye around it, but it was completely bulging out of his eye now! So I gave him another soak, put some water on it, and started gently rubbing it... And this is what come out of Stanley's eye: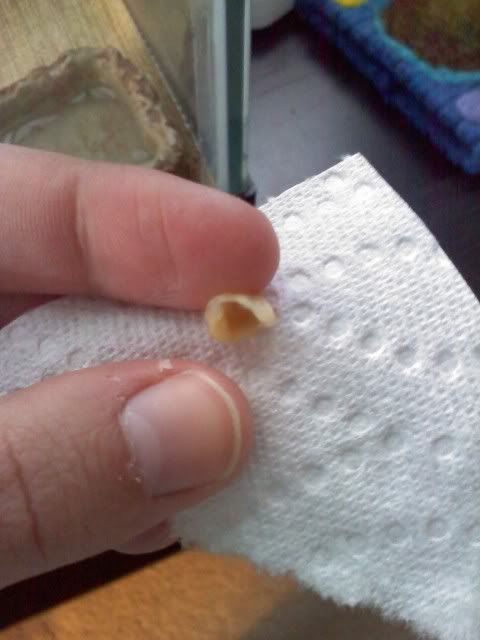 His eye looks like it is permanently damaged though.
It is completely black and opaque-looking.