Discussion Starter
·
#1
·
It's amazing what you can do with an exercise equipment mat, some pine trim, a staple gun, and some corner protectors!


Before: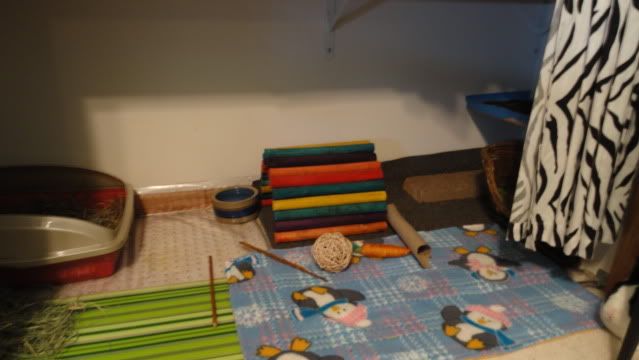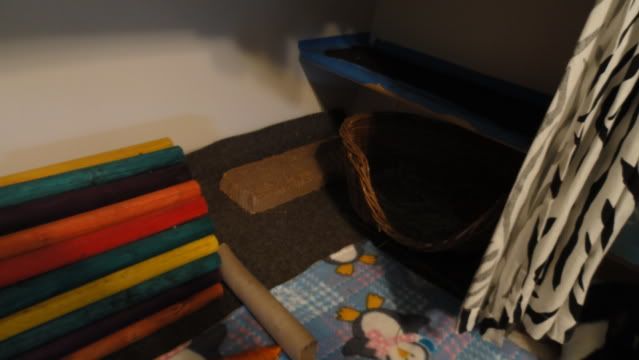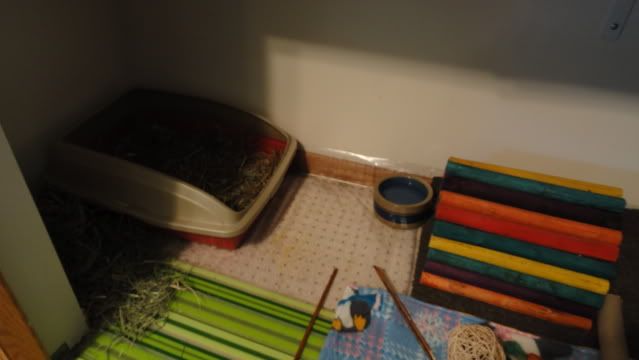 After!
(Smudge was too busy sleeping under my dresser to model it for you...)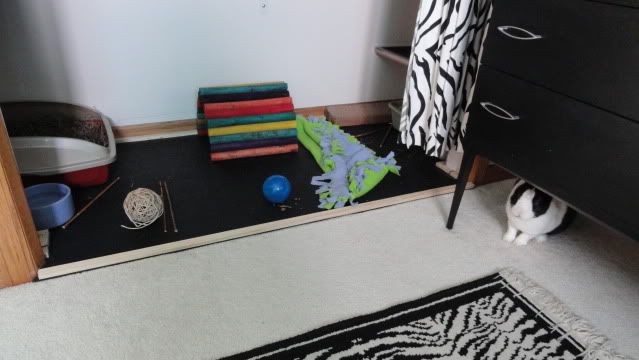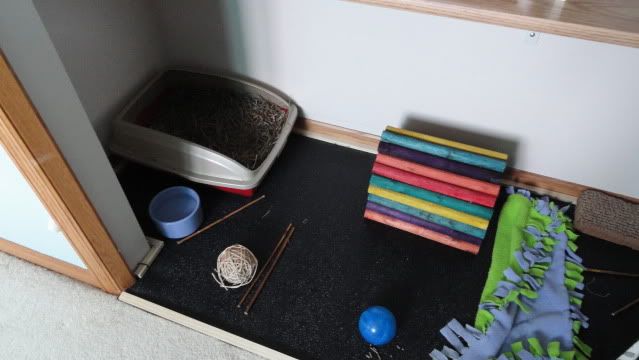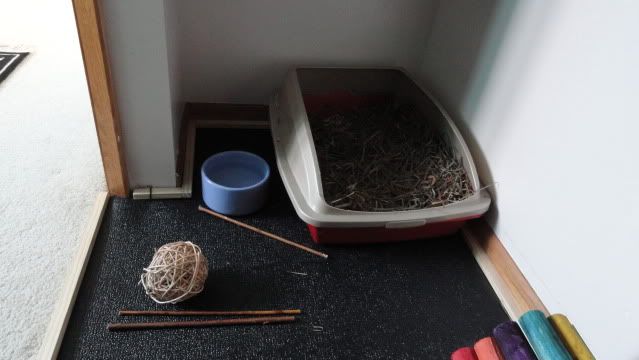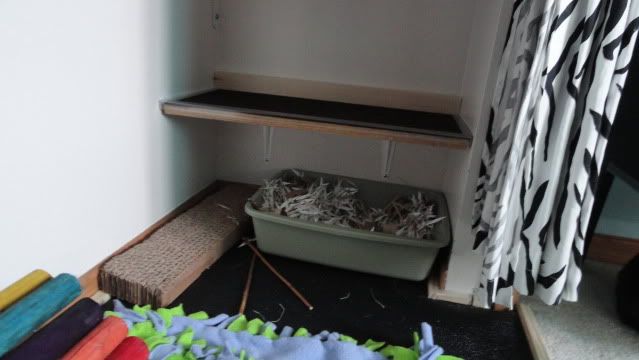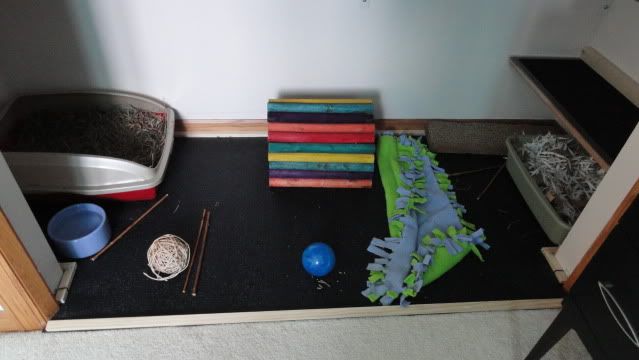 And here was Smudge supervising while his cage was being renovated. He always has to be right there, making sure everything is done right!




And my adorable one-legged one-eared bunneh
He's a special one alright.




Just a second ago he ran up to sniff Dudley (He gets floor time after school, otherwise he goes nuts), and he must have gotten a spike poked in his little nose because he jumped back a few inches LOL. Dudley just sits there and stares at him like "That's right, bunny... Don't mess with da lizard" before running under my bed.

Dudley is convinced that him and Smudge will be BFFs. He is obsessed with Smudge and his cage.