This is my bun Tobias.. (Funke) I got him in April. He is a dwarf hotot, and he gives major attitude sometimes, but I love him.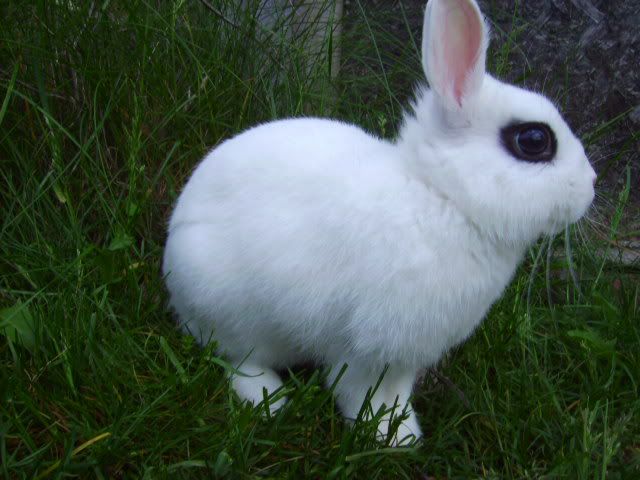 Small little bun.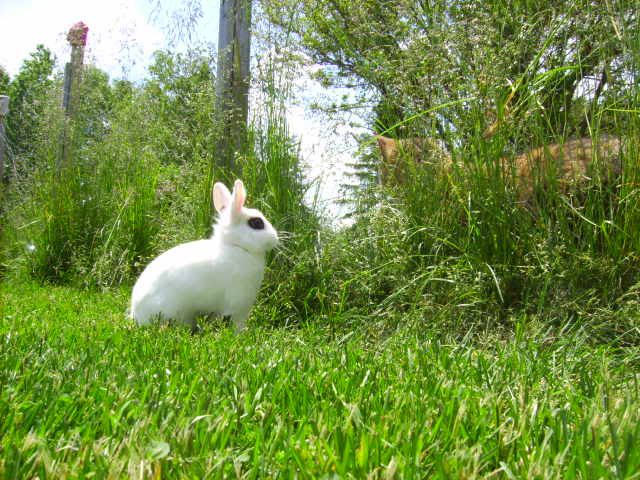 Who is that on the other side of the fence?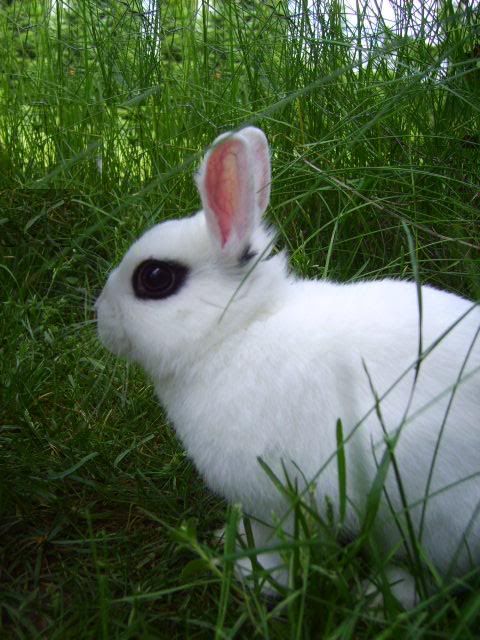 He has a spot on the back of his ear, which makes him more pet than show quality for markings, but he was always met to be just my bun, so I don't mind.
Nom nom nom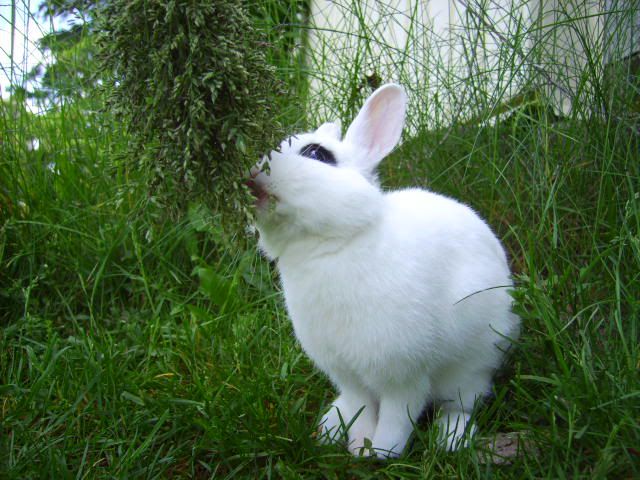 Mmm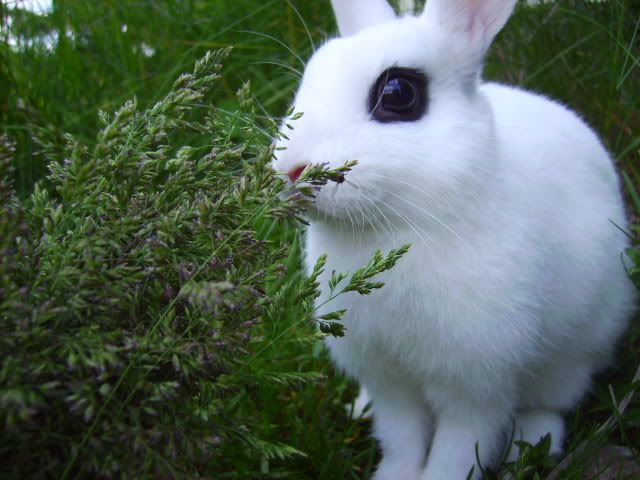 Munch munch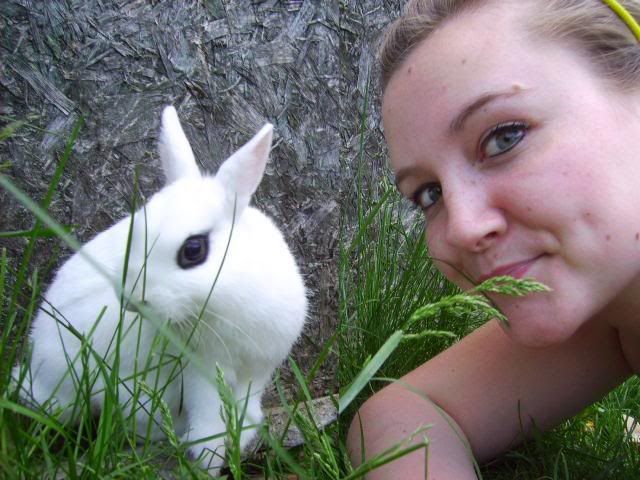 Tobias and I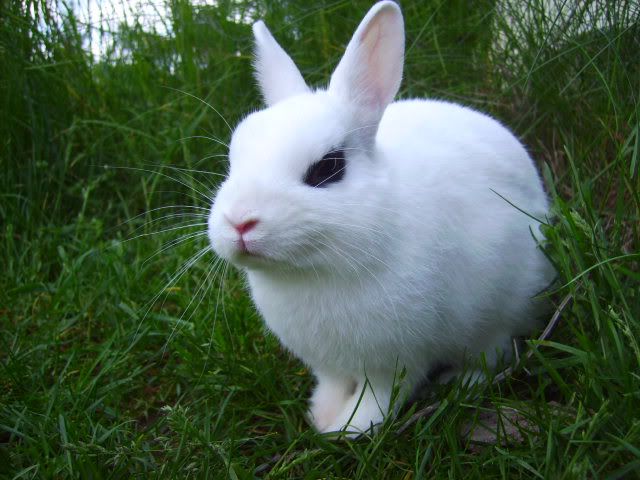 NO MORE PICTURES.. bahahah I love this!