Discussion Starter
·
#1
·
I went on vacation in SD last week, so here are some of the pictures!


Mt. Rushmore: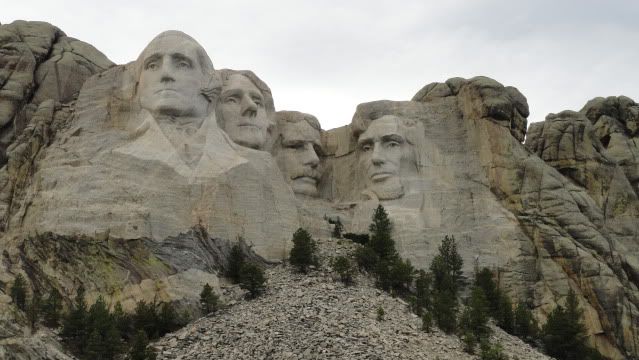 We went to this place called "Bear Country U.S.A", and from the little brochers I read, I expected it to be this nature preserve type of thing, that you drive through and hope to see some wild animals. WRONG. It was basically a drive through zoo! The poor animals were in fenced in areas, separated by electric fencing and stuff so the species wouldn't mix. It was kinda pathetic IMO. But here are some pics of the animals.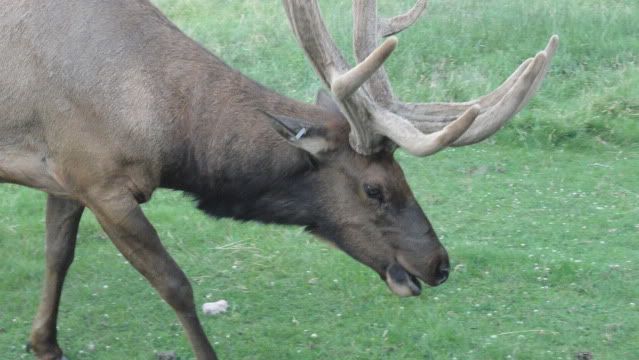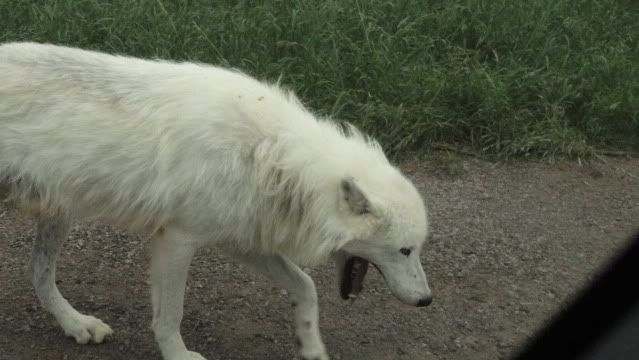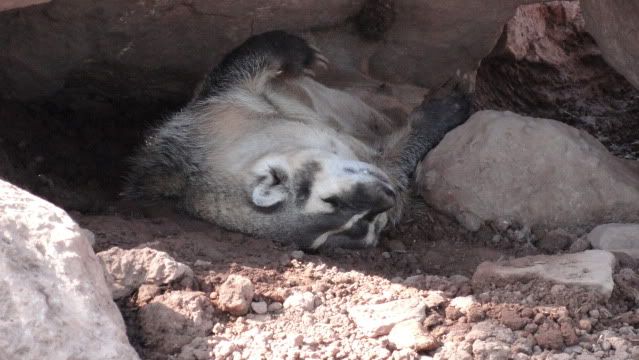 And then, we went to the "Reptile Gardens". At first, it seemed kinda neat. They had this huge room with all these different reptiles, and they even had some beardies! I was all like "LOOK! LOOK! They have BEARDIEEESSS!!!" The ones in the giant room looked pretty healthy too: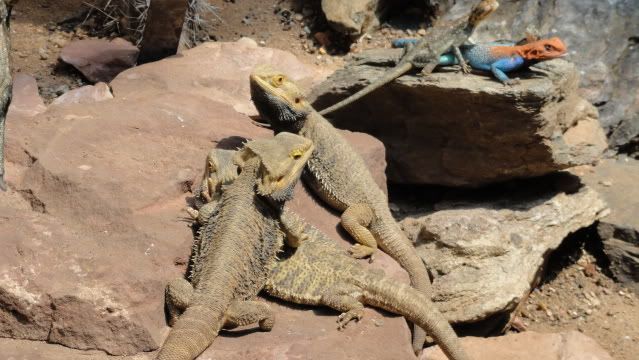 (This one looked kinda skinny though... Poor thing was obviously an outcast from the group of big males)


... And then, I made the mistake of going upstairs to the snake section.
They had a cage that was obviously smaller than a 40B that was filled with mulch, infested by fruit flies, and UVB-less that had 3 beardies of it, and 2 of them had some horrible MBD. I'm hoping the MBD ones were donated, and not raised there. Oh, and they were feeding them lettuce and carrots. There was one in the front who was gasping for breath (URI?), and he had the worst MBD. It was awful. I had to talk to 2 employees before anyone took notice of him, and I THINK they removed him because there were only 2 left in the cage when I left. I mean, seriously... If you have a huge tourist attraction that supposedly has the biggest reptile collection in the US, you would think they would know how to take care of them?!?!
The poor gators there all looked really depressed too.


A cave we visited. I think it's the Sitting Bull one?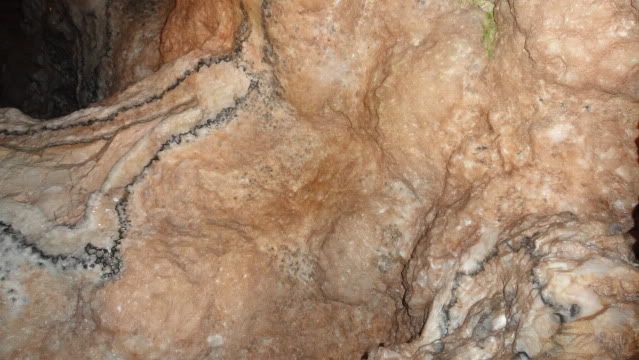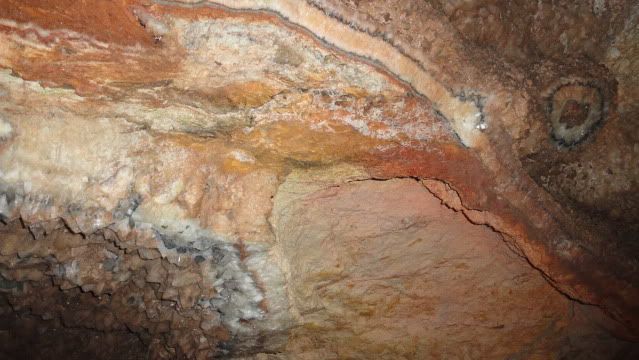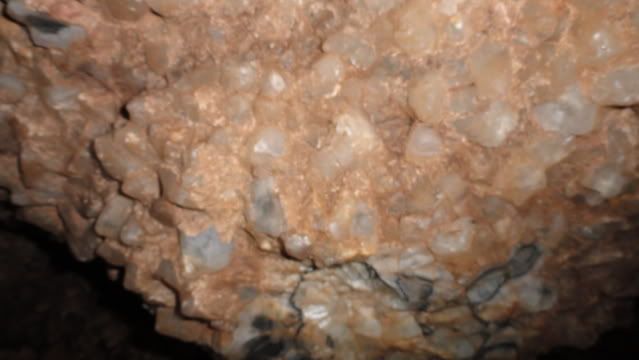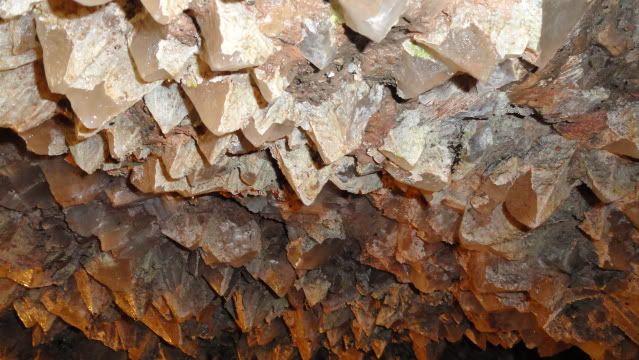 A cute little butterfly that landed on me: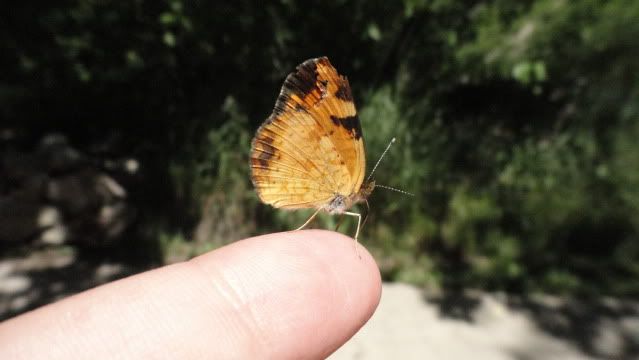 A waterfall: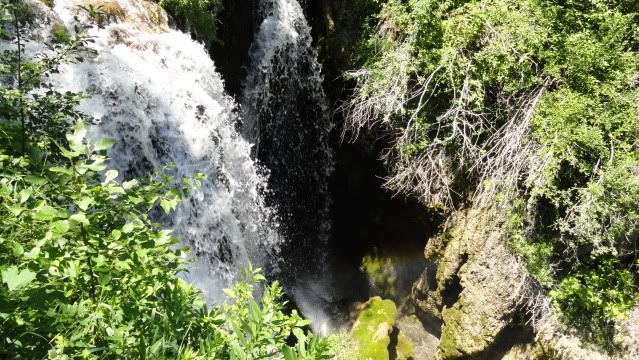 Pretty landscape:




And we went on this AMAZING horse ride too, but the pictures are on a different camera right now. But they actually let you full-on gallop through the woods and actually ride, and the people were really great. We went for the 1 hr one first, and then we loved it so much that we went for the 2 hour on the last day of our vacation. Definitely one the best horse experienced I've ever had!
My sister was attacked by a branch too when we were galloping, LOL, so she has his massive cut going down her arm.

Enjoy the pics! I had a ton of fun!